What Construction Safety Means to Us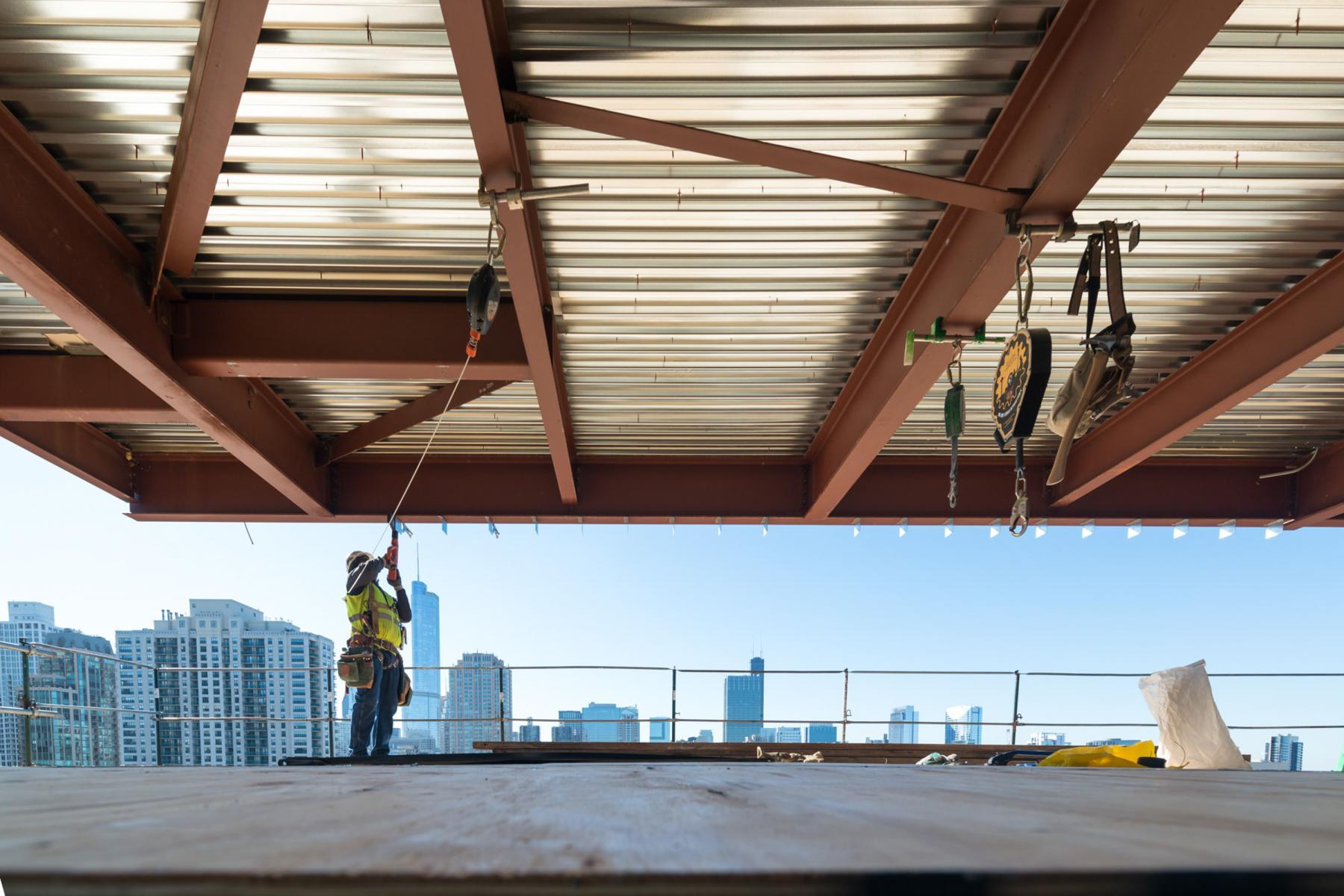 Safety.
At the basic level, the word "safety" means being protected from danger, risk or injury. But to us here at Ryan, it means so much more. Besides being one of our core values that was instilled by Scott Beron in his 27 years as Safety Director, we make it our mission to send all of our employees (whether from the field or the office) home safe and healthy each day. Simply stated, safety—of the body and mind—is our top priority.
Each day on the job, our field workers and subcontractors are exposed to serious hazards and risks, making safety even more important. In 2021, Ryan employees worked a total of 3,621,113 hours, which is an increase of over 10% compared to 2020. Even with this increase in hours worked, we still had zero lost-time injuries* in 2021. (Yes, ZERO!)
So to kick off Construction Safety week, we're highlighting a few things we're doing to keep everyone that visits our project sites safe. Keep reading!
We enforce personal protective equipment (PPE) for everyone onsite.

There is a 100% eyewear policy on the project site at all times and we require Class 2 high-visibility vests nationwide—even though it's only required in Minnesota.

We designate specific safety personnel.

On top of our senior superintendents who are in charge of safety, our larger projects have a designated safety person or a safety carpenter on the job at all times. We also hire outside safety consultants to walk our sites on a weekly basis to provide unbiased feedback and perspective.

We begin each project with a safety orientation.

At the beginning of each new project, all onsite workers have to go through a safety orientation that highlights rules and site-specific information for safety, including what to do if there's an accident, who to report injuries to or where to go in the case of severe weather.

We go above and beyond OSHA's requirements.

We imposed a 6-foot tie-off rule on all of our project sites across the country, even though OSHA standards only require them at 15- and 30-feet

 for steel erection actives and 10-feet on scaffolding.

We hold our subcontractors to our construction safety standards. 

Subcontractors must be prequalified, as well as having a written safety and health program in place, before bidding any work on any of our projects. If their experienced modification rating (EMR)* is above a 1 and the company has had OSHA violations within the last four years, they will need to be further evaluated by our safety department. We also require that they have at least one of their field staff supervisors (competent person) have an OSHA 10-hour safety certification. This employee must be onsite while work is commencing.

We use our mornings to prepare for the day.

Our onsite teams hold daily morning meetings to discuss what tasks will be performed that day and how to do them correctly and safely. And on our larger projects, there is a similar meeting with foremen and their crews. Besides meetings, our field teams go through a stretching routine each morning to help prepare their bodies and prevent soft tissue injuries.

We implement construction safety micro-learnings.

We send out a multiple-choice construction safety "question of the day" to nearly 600 of our field workers across the country as a way to educate and involve our employees every day.

We ensure safety is a team effort.

Construction safety begins with our senior management and is carried out by all of our team members onsite. Each project site has a safety committee, which is made up of employees, subcontractor staff, foremen, representatives from unions, laborers and carpenters. These committees ensure that each member of our team is able to be heard and knows that they play an important role in keeping themselves and others safe.
Follow us on LinkedIn and Instagram to stay updated on Construction Safety week and the latest news at Ryan.
To learn more about Construction Safety week as a national movement, visit https://www.constructionsafetyweek.com/.
*Lost-time injuries: an injury that occurs while on the job that makes you unable to complete your regularly assigned job duties for a minimum of one shift or one full workday.
*Experience modification rate (EMR): a metric that insurers use to calculate a company's insurance compensation premiums.