Women in Construction Week: Why It Matters to Ryan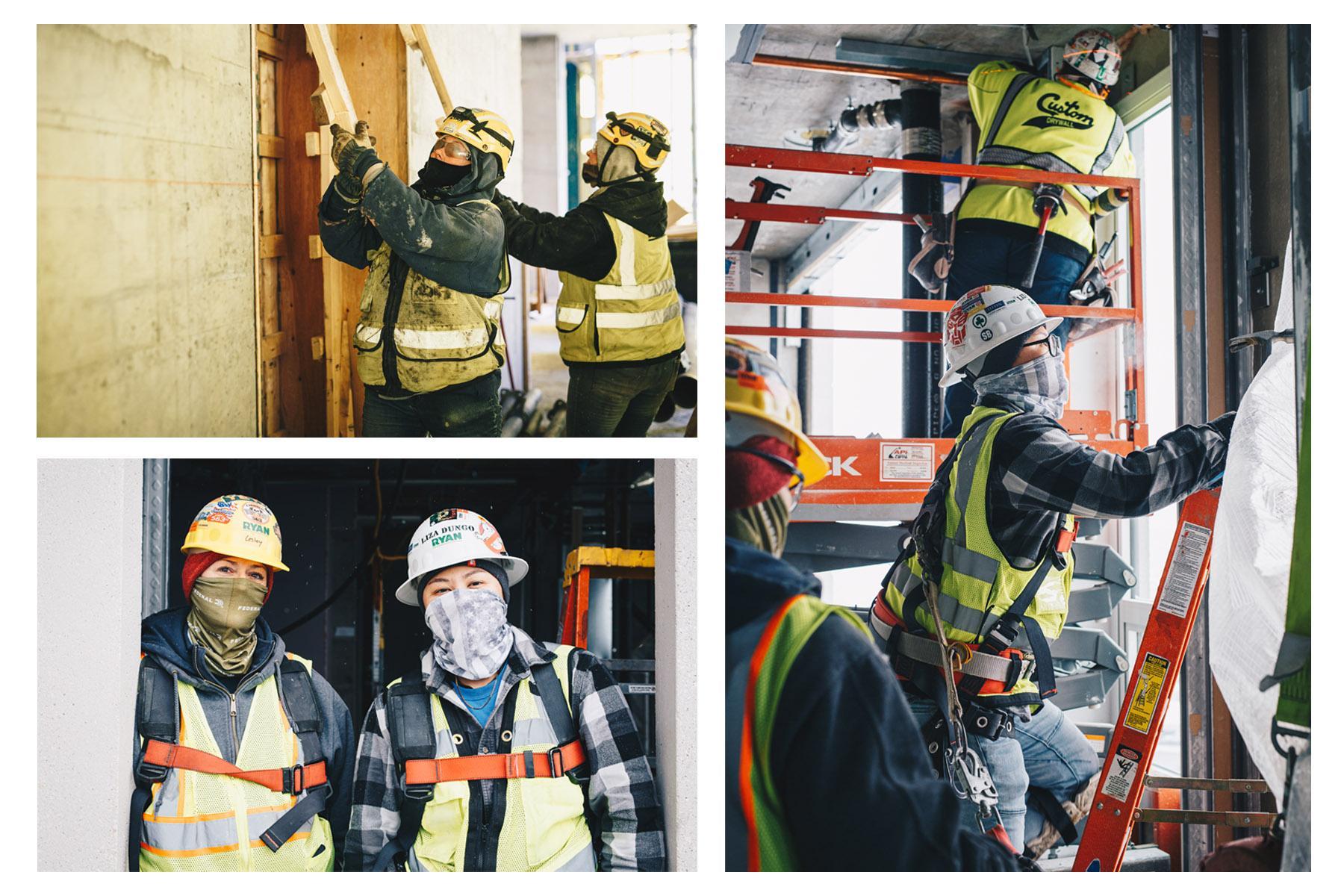 Today marks the start of Women in Construction Week, a week-long celebration to highlight women in the construction industry, raise awareness of opportunities available for women across the country and emphasize the growing role of women in the industry. At Ryan, WIC Week extends beyond one week in March. Creating an inclusive environment is part of our day-to-day, our values and our goals. We have women on our job sites, in our offices and in the properties we manage that collectively make what Ryan does possible: building stories. We're excited to share with you some of the programs Ryan offers its employees to make sure our incredible women are recognized as the professionals, mentors and role models they are.
Several initiatives have become priorities in recent years to ensure we are committed to serving as a role model and change ambassador for diversity, equity and inclusion across our entire industry:
Employee Resource Groups: Ryan's resource groups are voluntary, employee-led groups of people who may share similar identities, characteristics, backgrounds, interests, or life experiences. A few examples of our resource groups include the Women's Inclusion Network and groups for our Black, Latinx, Veteran, and LGBTQ+ employees – and their allies. 
Continued recruiting & internship program: As Ryan continues to grow, hiring female industry professionals across all job functions is important to us. In 2021, women made up 30% of all hires, which was a 50% increase from 2020. Our internship program exposes young adults to the industry and inspires them to consider a career in the field. Currently, just over 30% of our interns are women.
Company benefits: With family being one of the Ryan's core values, we provide family-friendly benefits that allow for flexible work schedules, education assistance, parental leave, and fertility and adoption assistance programs, so that anyone working here can reach their highest potential both in their career and at home.
Emerging Business Inclusion: Ryan sets a 10% or greater Minority, Women and Disadvantaged Business Enterprises (MWDBE) inclusion goal on all construction projects. In 2021, we increased our spend by 30%.
Stay tuned for more content throughout the week as we continue spotlighting the women at Ryan. Follow us on LinkedIn and Instagram to stay updated on WIC Week and the latest news about Ryan.
To learn more about WIC Week as a national movement, visit https://wicweek2022.my.canva.site/