3 Myths About Retail Developments, Debunked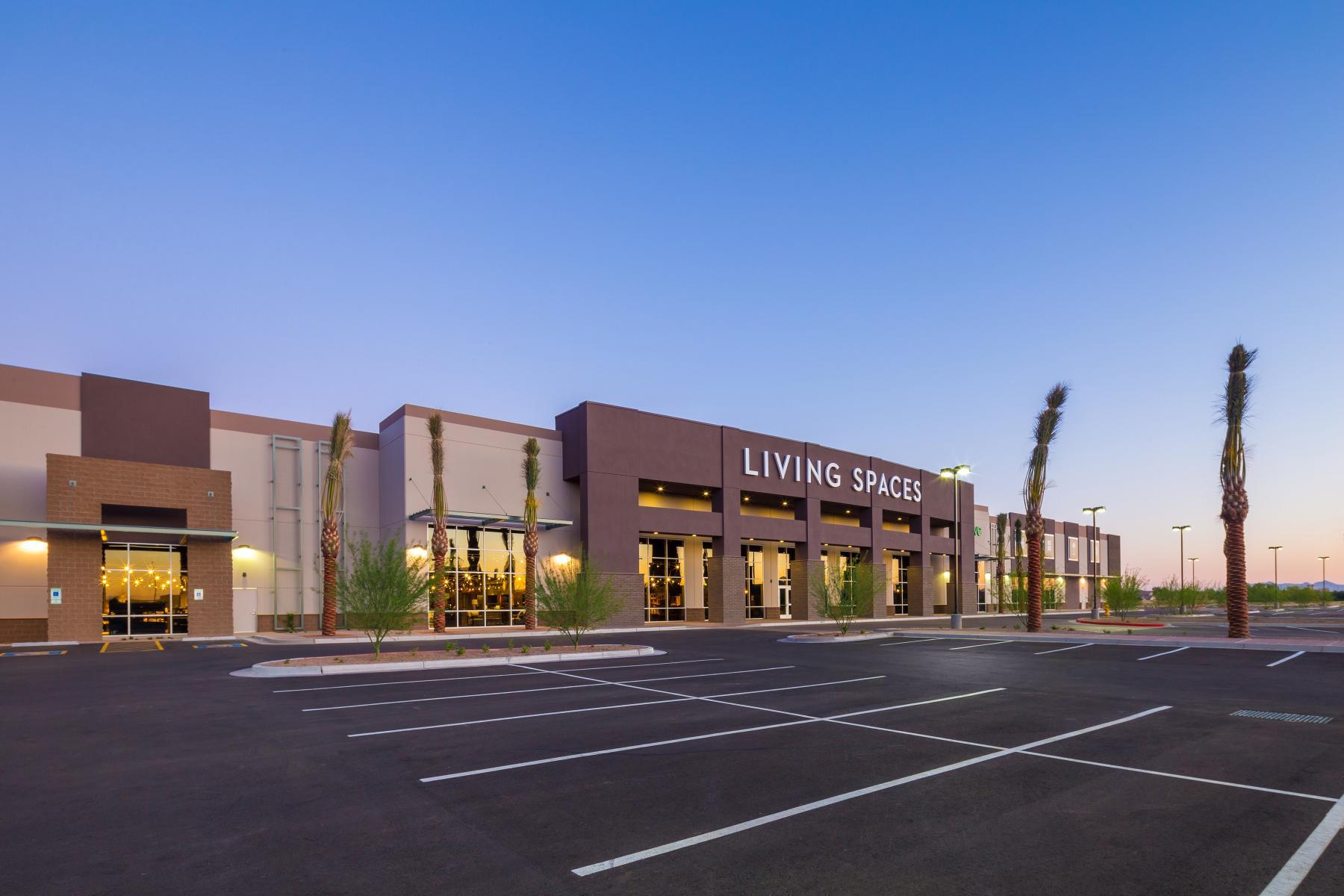 One certainty we can count on is change—and that includes how and where we shop. Because our consumer behavior shifts with world adaptation, big box and junior box retailers must be nimble in how they offer goods and services to best reach and serve customers.
When it comes to the development, design and construction side of retail spaces, we must also adapt in order to deliver a project that meets retailers' goals. The priorities of retailers often pivot to align with consumer behavior, which is reflected in the location, footprint and delivery capabilities of a store.
The top priority for consumers these days? Convenience. So the top priority for retailers is creating a convenient experience, reflected in both their brick-and-mortar stores and online presence.
Two leaders on our Retail team—Mark Schoening, executive vice president, and Patrick Daly, vice president of real estate development—identified three myths surrounding retail development and the reality of how retail clients are adapting to consumer behaviors.
Myth: Retailers must build new warehouses to accommodate e-commerce purchases.
According to our team of retail experts, a costly mistake that retail clients make is assuming they need to build a brand new warehouse to fulfill the high demand driven by online orders. But a warehouse isn't always the most strategic, cost-efficient solution. The answer: Micro-fulfillment centers.
Micro-fulfillment means using inventory in the back of the store as a pipeline to fulfill online orders. Stores now must function in two ways: having a brick-and-mortar storefront that can give customers the option to shop and return items in person, while also having an online presence where items are ordered and shipped to consumers' front doorstep.
Keeping both priorities in mind, the location of stores in relation to their warehouses is critical. If a retailer has a strong store network concentrated in an area, building a new warehouse might not be necessary. By repurposing stores to serve as micro-fulfillment centers that can ship orders straight from that location, clients can save thousands of dollars.
Myth: It's too challenging to turn an existing store into a micro-fulfillment center.
The rent structure for existing retail buildings—coupled with the high cost for materials and navigating supply chain challenges— means cost and procurement are key considerations that retailers navigate when making development decisions. While micro-fulfillment centers can serve as an effective, strategic solution, transforming an existing store into a micro-fulfillment center has its challenges, including:
Truck flow hurdles. Stores aren't usually built for heavy truck flow going in and out. Instead, they are often originally built for a couple of deliveries and takeaways a day.
Limited docks. Stores usually have the capacity for two delivery trucks to sit in a dock at a time. Less space means less capabilities to deliver large amounts of product.
Community issues. The community often gave the existing store approval to build, knowing a few delivery trucks would come in and out a few times…but the key word here is "few," and it certainly wasn't 24/7. More trucks with more deliveries mean more of a presence within a community who could consider this change an interruption.
Despite these challenges, collaborating with a team of knowledgeable experts who have navigated this process can make this process less daunting and easier to achieve. In partnering with a team that can bring both the engineering and construction knowledge to the table, retailers can trust the team will create the best structural design to increase the amount of truck docks and truck flow to accommodate for multiple deliveries and takeaways.
A company's strong reputation can also work wonders when it comes to navigating the hurdles defined by community concerns. A development partner with confidence and experience can accompany retail clients to community meetings, effectively establish a dialogue and secure the consent to get the necessary approvals granted to create a micro-fulfillment center.
Myth: Retailers are building new stores in urban locations.
According to our retail experts, the prime locations where retailers want to establish a footprint has changed over the past decade. Up until 2009, retailers aimed for suburban areas outside of major metro cities. But after the Great Recession, retail switched their focus to urban settings: downtown locations at the base of apartment and office buildings, right in the middle of the hustle and bustle.
Now following the Covid-19 global pandemic, the locations where retailers gravitate towards have switched once again. For the first time since 2009, retailers are largely or entirely focused on suburban opportunities. But these opportunities aren't solely new builds, but rather, remodels of existing stores. Big box and junior box retailers are competing harder now for existing space. Because construction costs are higher than what retailers can afford with rent, it is forcing tenants to have to redevelop existing space.
But by redeveloping an existing shell—four walls, a slab, roof and parking lot— in a convenient location (such as a former mall at the center of suburbia), it can reduce costs in comparison to going through the process of buying a new site, building a store, creating a parking lot, etc. By capitalizing on a structurally sound building that already exists in a prime spot to attract consumer attention, retailers can trust a remodel can revitalize the community while meeting needs and cutting construction costs.
With millennials reaching the start of their peak shopping years—coupled with the boom of e-commerce, social media and technology—retailers are changing the game of how and where consumers purchase their goods. The days of new mega-malls and grocery stores at the base of urban office spaces are dwindling as retailers look to remodeling existing shells in suburban areas.
By keeping a finger on the pulse of consumer behaviors—and partnering with the right team of retail real estate experts—retailers can continue to meet their customers where they are and create opportunities for successful shopping experiences.
Want to discuss options to meet your goals for your Retail project?
Contact Mark to learn more.