4 Ways Urban-Centric Senior Living Communities Meet Seniors' Needs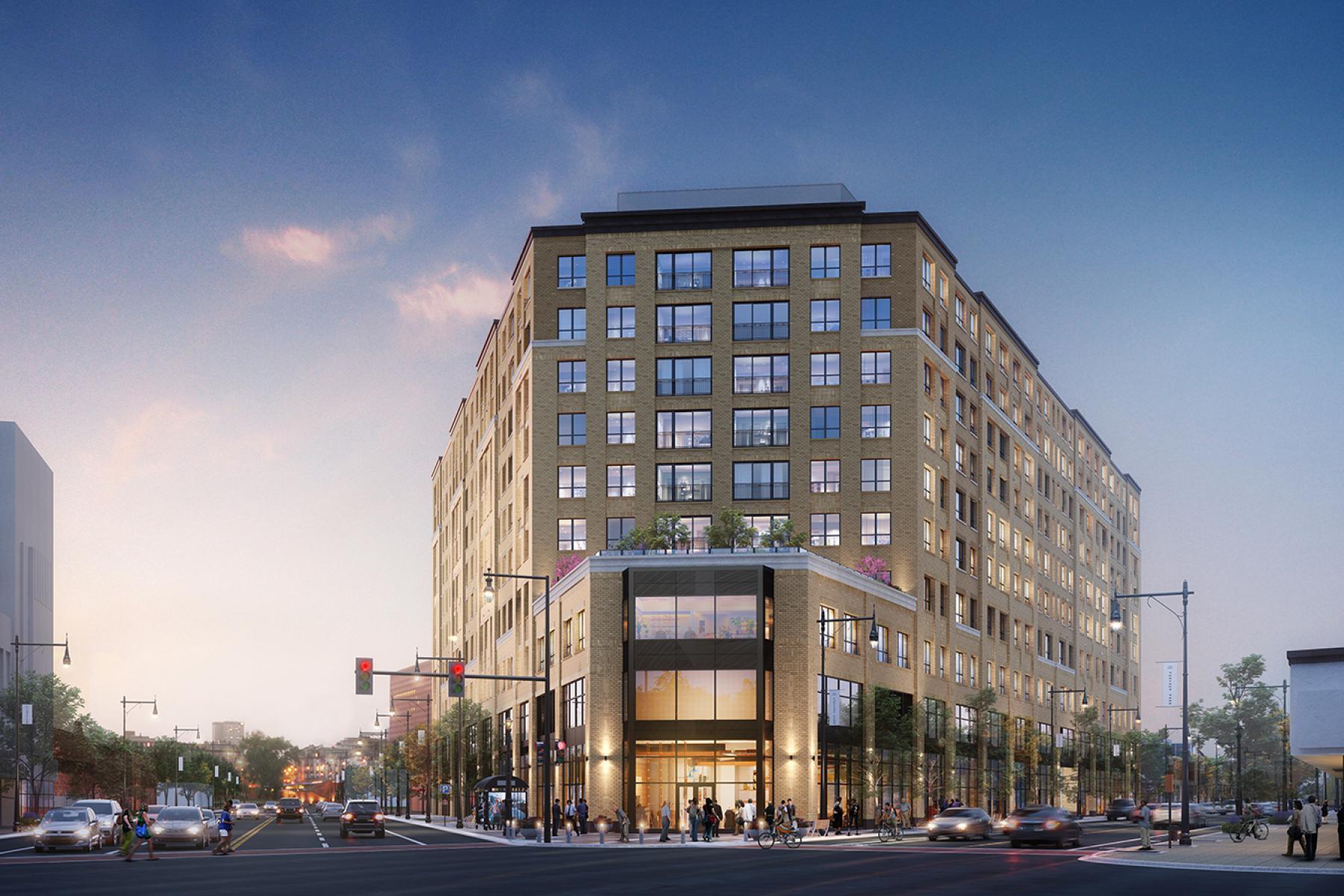 As they step into their retirement years, some seniors prefer more connectivity to urban lifestyles, complete with everything from restaurants and shops to movie theaters, community centers, plazas and all of the events and activities that come along with it. Urban senior living communities can provide just that.
We're already an active partner in bringing these urban-centric communities to life, with several projects completed across the nation and more underway. Often engaging many of our services—from development and design to construction and capital markets—these thoughtfully located communities are bringing more of the growing senior population into urban environments and all they have to offer.
Urban senior living communities meet a variety of senior needs, including these four:
1. Be in the middle of the action
Many of today's seniors lead vibrant, active lifestyles and want to be immersed in all of the offerings of a large city, including its exciting activities, sights and culture. They desire to be an essential part of that atmosphere and included in the city happenings.
We partnered with Life Care Services and Harrison Street to create the first metro-brand Clarendale senior living center in the heart of Phoenix, AZ. With views of Camelback Mountain, Clarendale Arcadia is located in a high-density area with numerous restaurants, shops and entertainment, including Biltmore Fashion Park. The residents are truly in the middle of everything, enjoying the dynamic environment of city life.
The same goes for the seniors at Clarendale Six Corners in Chicago, IL. We developed, designed, built and provided capital markets for this cleverly designed senior living environment at a prominent corner of main city roads. Located within a vibrant mixed-use development, Clarendale Six Corners also features 18,000 square feet of retail space on the first floor. The residents are fully immersed in the lively atmosphere of the city.
2. Proximity to activities, family and friends
Beyond enjoying the pulse of the big city, seniors want to take part in the sights, activities and events themselves. Many want to be within walking distance or a short drive of those locations, providing them numerous opportunities to pursue hobbies, meet up with friends and family, and make the most of their retirement. They desire to live in a walkable community with easy access to shops, restaurants, grocery stores and movie theaters.
Residents at Acoya Cherry Creek are truly connected to city life. An urban infill project set in southeast Denver's Cherry Creek neighborhood, the senior living community provides easy access to retail, dining, art galleries, a medical campus, scenic trail and two main highways. It's an ideal setting for active, urban seniors.
3. Live in an intergenerational neighborhood
While living with similarly aged residents at a senior living residence has its own benefits, today's seniors also want to be surrounded by people of all ages. They desire to be part of an intergenerational neighborhood and all of the activities, events and happenings that go along with it. As they are out walking, shopping or enjoying restaurants they want to see and interact with everyone from young children to older adults, and recognize that they are an important part of that multi-generational community as well.
Seniors at Marvella in our Highland Bridge master-planned development in Saint Paul, MN, will have that opportunity. The senior living community is set in a neighborhood with multifamily and single-family residences, providing an opportunity for intergenerational engagement. The development is rich with community connections through restaurants, retail and greenspace, including intentional outdoor spaces designed to bring people of all ages together – like walking paths, a water feature, civic plaza and Gateway Park.
4. Still enjoy a rich selection of amenities at home
One thing that hasn't changed is seniors' desire for a variety of amenities at home in their senior living community. From multiple dining options to pool, fitness center, movie theater, spa, salon, lounges and outdoor gathering spaces, seniors still want access to spaces, activities and services that make them feel cared for and enrich their lives. Amenities and activities at home and within the city are both vital to their active lifestyles.
We prioritize thoughtful amenities for all of our senior living communities – in the suburbs and the cities, like at Acoya Shea, in the heart of central Scottsdale, AZ. Located near many restaurants and coffee shops, the luxury senior living community also features numerous onsite amenities, including multiple indoor and outdoor dining venues with farm-to-table meals, a courtyard with swimming pool, fitness studio, cocktail lounge, outdoor pet area, memory care garden, and salon and barbershop. While the city offers numerous options a walk or short drive away, residents can also be active and social right at home.