5 Advantages of Integrated Design-Build for Food and Beverage Manufacturing Projects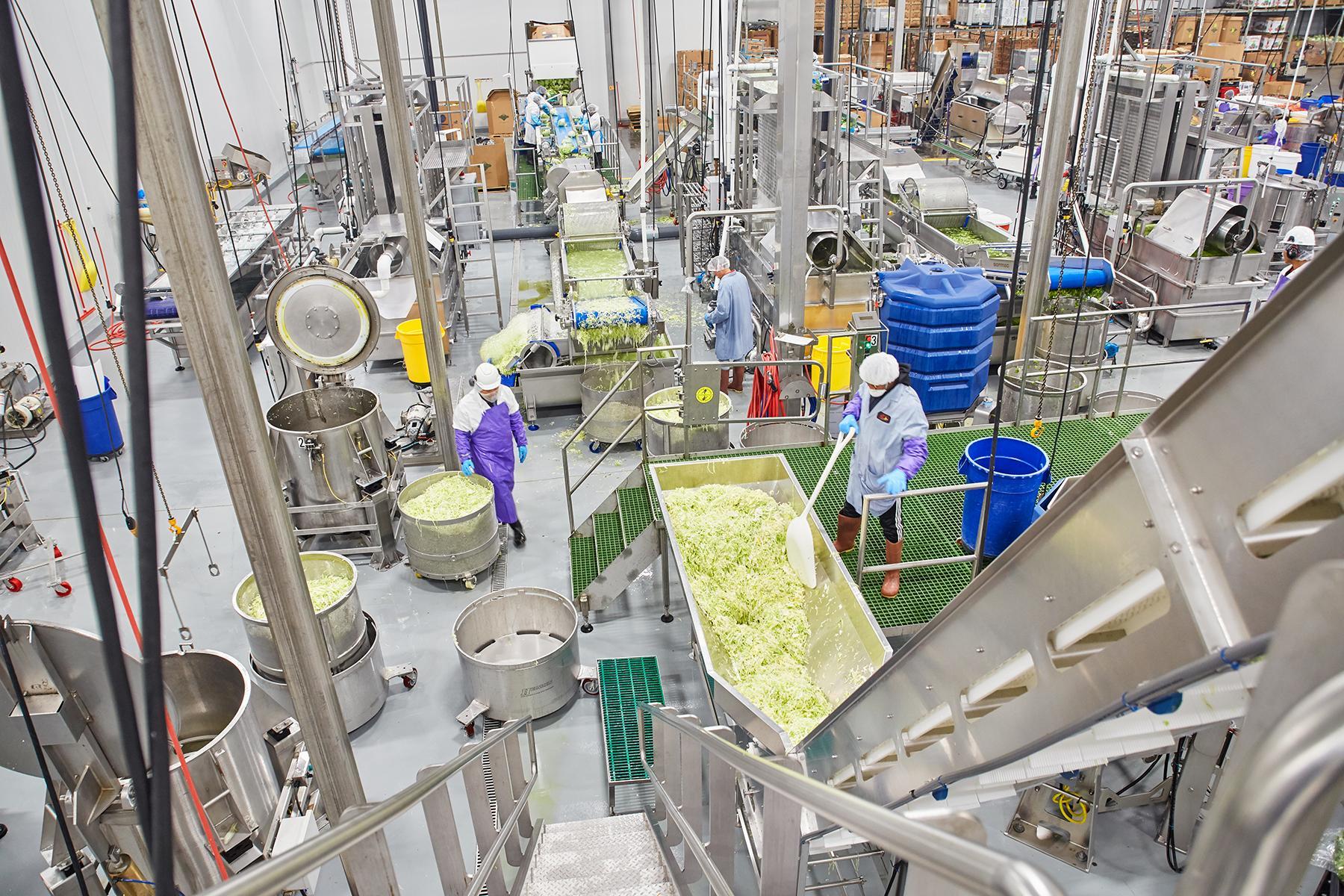 The highly complex and technical nature of food and beverage manufacturing and processing facilities requires meticulous coordination of design and construction. While some clients favor an engineering, procurement and construction (EPC) approach that encompasses everything from project design to selecting and sourcing the equipment, the design-build approach presents clear advantages including:
Sharing the risk
Design-build partners can help manage and share the financial, performance and schedule risks between different parties, such as the client, the equipment supplier and the contractor. The design-builder brings experts to the table and is proficient in coordinating each of these players to balance the owner's competing priorities and communicate tradeoffs in schedule, operational expense and upfront expense. Considering the sheer size of these projects—anywhere from $100-million to more than $800-million—driving out risk is essential. Unlike EPC, the design-build approach allows each party to operate within their area of expertise and allows the client to see and manage the risk.
Working hand-in-hand with the client
The design-build partner serves as a true collaborator—taking the time to listen to clients' needs, understand their processes and provide support through the entire process from inception to completion. While implementing industry best practices and driving consistency, design-build teams are able to customize the approach for each individual project. This flexibility allows clients to bounce off the expertise of other in-house services as the project goals are further defined, such as tapping into the knowledge of the interior design team to create a state-of-the-art office space or reviewing drawing sets with the real estate management teams to identify areas for operational cost-savings.
Expertly coordinating equipment
The design-build process is rooted in tight collaboration with equipment vendors, as this critical element is key to complex food and beverage manufacturing projects. Working closely with a network of experts with highly specific expertise, the design-build partner can deftly coordinate the equipment locations, product flows and utility needs. Teams guide clients throughout the project design and equipment selection, empowering them to be more involved in the entire process versus their limited involvement when using EPC. Design-build teams collaborating with vendors and equipment for everything from grocery distribution centers to other technical industrial projects can anticipate challenges, quickly find solutions and create a facility that best supports the equipment now and for the future.
Remaining transparent throughout
A key value of integrated design-build is transparency. Throughout the entire process, design-build partners remain noticeably clear about costs, changes and challenges. They allow clients to make their own decisions, but rely on their industry expertise to offer guidance, provide clear information and openly discuss potential problems. It's about working to find the sweet spot between cost, quality and long-term operational expenses while keeping clients thoroughly informed.
Fostering a relationship of trust
Ultimately, the design-build process is about fostering a relationship of trust while creating a project that best serves the clients' needs. Food and beverage manufacturing clients can rely on design-build partners' experience and expertise to recommend solutions, such as when automation is important or when employee flow should be adjusted. A collaborative approach ensures that clients' needs, and desires are built into the design and carried out in the construction process, and that the clients can rely on their design-build partnership every step of the way.
We are a leader in a small group of elite real estate companies who can develop, design and construct food and beverage manufacturing facilities across the country, providing clear value to clients seeking a fully integrated design-build approach. We work with clients who either know what equipment they need or need a little more help with how to scale their process and can skillfully design and construct facilities around complex equipment, serving as a trusted partner throughout the entire process. With a team led by food and beverage manufacturing experts, we also draw on our years of experience in grocery distribution centers and cold storage, as well as our collective insight – our integration of development, architecture and engineering, construction, capital markets and real estate management teams.
Connect with Us
Contact Eric Morin or Jerry Stout to discuss design-build services for food and beverage manufacturing projects at Ryan.