5 Strategies to Help Save Your Struggling Property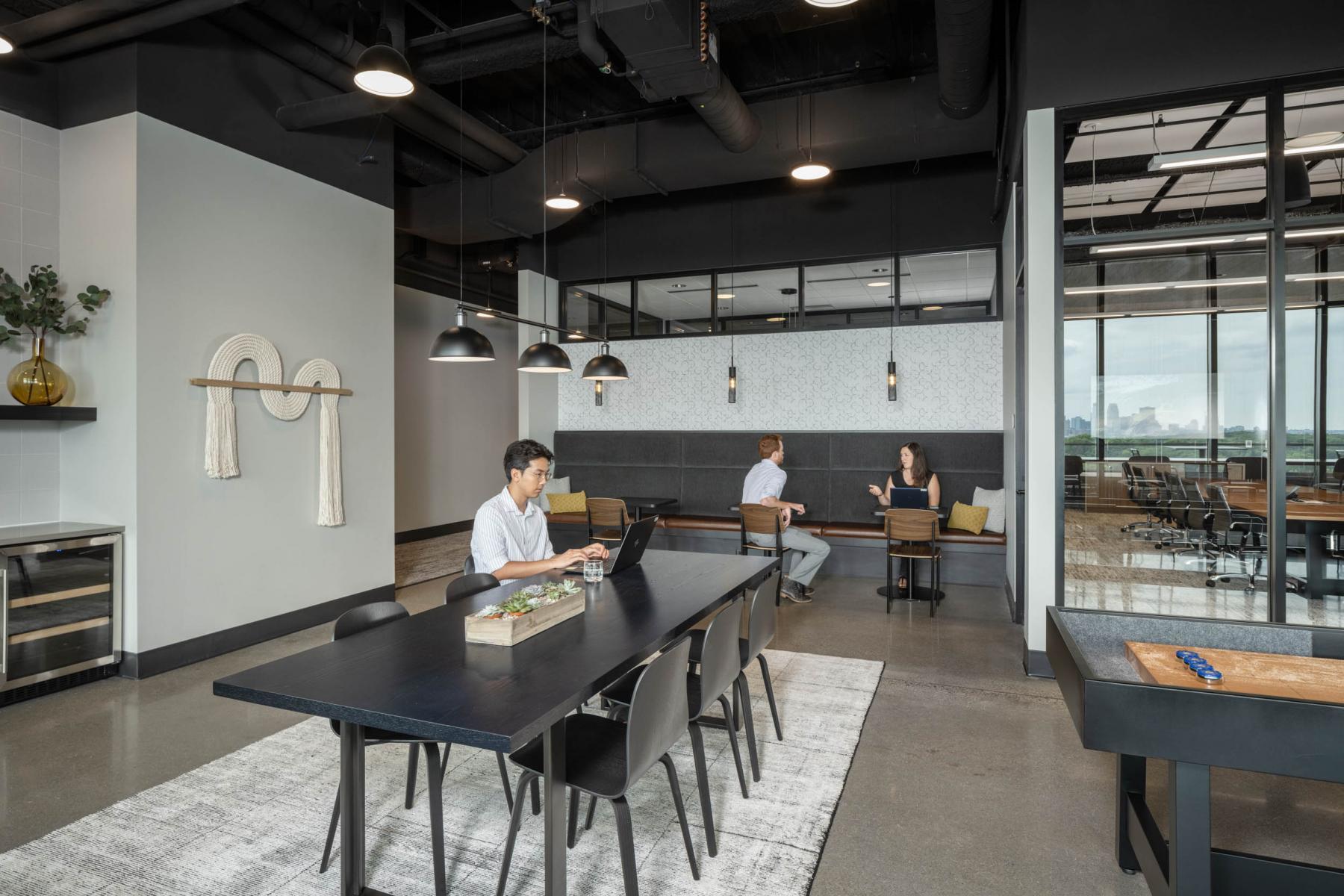 With today's challenging economic headwinds, all real estate classes are facing a much higher interest rate environment, along with reduced lending capacity. The global COVID-19 pandemic has shifted what the ideal work environment looks like. Trends have moved away from the traditional five-days per week in the office, and property owners must adapt to accommodate for desirable amenities, preferred office locations and hybrid work schedules.
As a result, more commercial real estate properties—especially offices—are facing challenges that categorize them as distressed properties, or buildings that can no longer meet their financial obligations.
There are several factors that can contribute to a property in distress, including:
Low tenant occupancy

Imbalanced cash flow

Outdated interiors and exteriors

Significant maintenance needs

Difficult or undesirable location (less populated areas farther away from desirable amenities)
Still—despite these realities—there is hope for owners and managers dealing with the challenge of a distressed property.
Here are five strategies from our team of real estate experts that can help reposition your distressed property and give your building a fresh start instead of a dead end.  
Identify potential tax relief opportunities. As we analyze buildings that need a new life and the struggles of property owners, a tax credit can provide a quick boost for eligible properties.



Using our strong relationship with a tax consultant, our team annually reviews real estate taxes for appeal potential on projects. If a building is currently overvalued, you can reduce real estate taxes and save money.



You can also consider whether your property meets the requirements of a federal or state historic rehabilitation tax credit or grant, whichever option best suits a property owner or investor's tax situation. Our team utilized the Minnesota Historic Structure Rehabilitation Tax Credit benefit for the historically registered landmark in downtown Minneapolis—The Foshay—as well as the Chambers Hotel.
 
Cut building operations costs. By working with local utility providers and identifying rebates, you can often reduce operational expenses. For example, some energy and electric companies distribute rebates for LED light replacement. We partner with janitorial and security providers to right size the services for only the usable portions of the property. You can also strategize how you schedule necessary maintenance operations. Our team has strong relationships with vendors who collaborate with us to prioritize the schedule of repairs so the costs don't hit all at once.
 
Target and strengthen tenant relationships.

To strengthen relationships with existing tenants, focus on creating a feeling of community through compelling tenant experiences. Tenant engagement activities also bring people together, increasing loyalty through relationship. Yoga at lunch, wine tasting in the common area, making a spice mix as a group in the kitchen…anything that encourages connection and conversation. By creating experiences and establishing a community for your tenants, you can increase tenant satisfaction. A skilled management team that pays attention to the property and tenants provides true value.





Before seeking new potential tenants, take the time to do market research. What are the defining characteristics of your ideal tenant? By targeting a specific demographic, you are strategically speaking to the right audience who is more likely to act on the information you provide.


 
Add attractive amenities. Newer CRE properties with hospitality style amenities have a better chance of weathering today's market challenges.  But for older properties, all is not lost. It's possible to establish a welcoming feel and build a community atmosphere where people will enjoy spending their time in older buildings. An updated facelift within a building can go far, especially in the eyes of future tenants. Also, consider amenities that create a sense of security and comfort, like well-lit parking and walkways, which can improve overall safety and reduce a barrier to returning to the office.

For example, our team led the charge on the Crosspoint Redevelopment project in Phoenix, transforming the outdated, closed-off single-tenant office complex into a welcoming multi-tenant center. We added a canopy walkway and a two-story atrium with a feature staircase, chandelier fixtures and glazing on all sides, incorporating elements of modern luxury that appealed to users. We also considered what employees would want and use in an office space, adding attractive tenant amenities such as a first-floor café, conference room, fitness center, locker rooms and a game lounge. These efforts significantly boosted the lifeblood of this building, attracting tenants and revitalizing the space.
 
Collaborate with experts.  The market is dynamic and changing rapidly all the time. That's why it is crucial to collaborate with boots-on-the ground real estate experts who understand your local market, but also have access to talented resources and nationwide relationships that can create opportunities for owners to maximize value that others may not see.



A robust team of experts can determine the highest and best use for your property and create a credible plan to achieve that goal. With all of our services under one roof at Ryan, we are able to identify a solution for a distressed property. From start to finish, our team offers expertise in every step of the real estate process to brainstorm the best solution by asking the right questions:
What does this property need?
What is its best use?
Is it strategic to adapt the size? Type? Structure? Amenities?



Additionally, we often collaborate with external architect and design experts to determine if a building, for example, should remain an office building or if there's a creative way to increase tenants that would require the purpose of the building to change. We also bring in different brokerage teams and select the best broker for the project, identifying their expertise and vision for their property and choosing the most effective strategy to attract tenants. 
At the end of the day, it is important for property owners to be realistic about the market and your property. By working with a team of experts who can collaborate with you to assess the property from every angle—and determine the most effective solution to increase tenants— you are more likely to successfully adapt to meet the needs of your specific property and see success.
CONNECT WITH US
Contact Jeff for your real estate management needs