5 Ways to Achieve Value-Based Care With Your Real Estate Strategy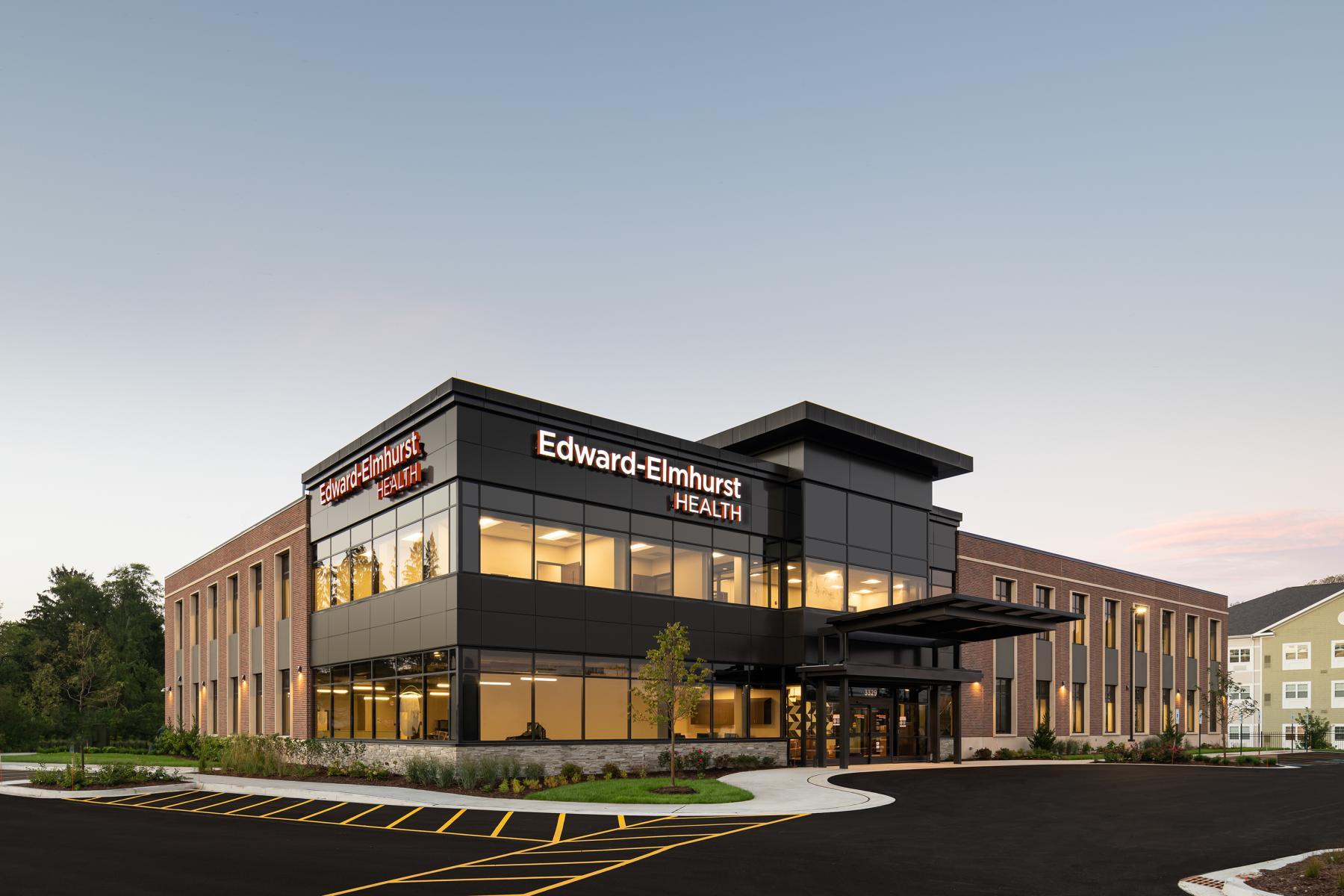 By: Alena Johnson, vice president of architecture, healthcare
Over the past decade, the healthcare industry in the United States has seen a shift from the traditional fee-for-service payment system to a value-based care model (VBC), which incentivizes healthcare providers to focus on the quality of services rendered and patient outcomes achieved in the process. The level of investment in VBC is substantial, although varies significantly based on regionality and market preparedness. Many health systems have concluded that one of the most effective ways to achieve significant value is through embracing the accelerated shift to ambulatory care.
While the concept of expanding ambulatory networks to drive value-based care is not new, certain organizations are executing it at an especially impressive scale. At the most recent American Hospital Association Leadership Summit event in San Diego, Barry Arbuckle, Ph.D., President and CEO of MemorialCare Health System in Fountain Valley, CA, presented a case study of how his organization moved away from the inpatient setting into lower-cost ambulatory care delivery sites while maintaining quality. With only four hospitals, their ambulatory network now additionally consists of over 240 outpatient facilities across the state of California, including 13 Ambulatory Surgery Centers (ASCs), over 30 Imaging Centers, Dialysis Centers and other facilities that provide lower cost and more convenient options for their patients.
Like Dr. Arbuckle, our Ryan Healthcare team has experienced success in implementing this with many healthcare clients, all by using these five key considerations.
Invest in robust supporting infrastructure. This includes data, care and pharmacy management systems. The challenge here is to develop and support core processes that enable your healthcare facilities to function in a more seamless and efficient manner.
Strategically select locations. Consider those with good visibility, convenient access points and ample parking. One big reason a patient chooses an ambulatory location over a hospital is for convenience. The patient experience should be first-class and operationally flow to benefit staff and patients.
Employ thoughtful design. Your design should consider ongoing maintenance, future flexibility and standardization of spaces. While this consideration is commonly utilized in inpatient environments as a baseline best practice, there have been outpatient facilities designed and built that have not given much thought to how the spaces could flex if organizational needs change. Medical offices, ambulatory surgery centers, imaging, emergency care, urgent care, rehabilitation and inpatient care are all medical care environments that carry different space requirements and planning ideals to best serve staff and healthcare consumers. As the need for flexibility has increased since 2020, we have witnessed how important it is for all spaces to be planned, designed and constructed to be nimble and allow for future change.
Consider establishing a relationship with an operating partner. For buildings with complex operations, like ambulatory surgery centers, partnering with an operations or facility management team can be beneficial. This partner can provide regulatory guidance, accreditation oversight, more streamlined operations and the ability to entice physicians with creative equity partnership possibilities. This approach will take the operational planning and day-to-day management burdens off staff and again, help recruit top-notch physician partners.
Use your own data to drive telehealth. Evaluating the true extent of your telehealth/virtual health needs is critical because there are many variables in a patient's decision to use telehealth. A recent NPR story discusses the idea that in-person patient visits are more thorough, yet telehealth can be a lifeline for many rural areas. However, every customer is different, so use your own data to determine the best plan for your unique needs.
As more healthcare organizations continue the shift to value-based care through expanding their ambulatory network, it is important to make sure that any investment in real estate takes into consideration an inflection point where more financial investment does not necessarily produce better results. Strategic, data-based solutions and strict alignment with the overall organizational strategy is key for sustainable growth and providing true value-based care.
CONNECT WITH US
Contact Alena to discuss Healthcare Architecture + Engineering