ACE Up Our Sleeves: Building the Next Generation of Industry Professionals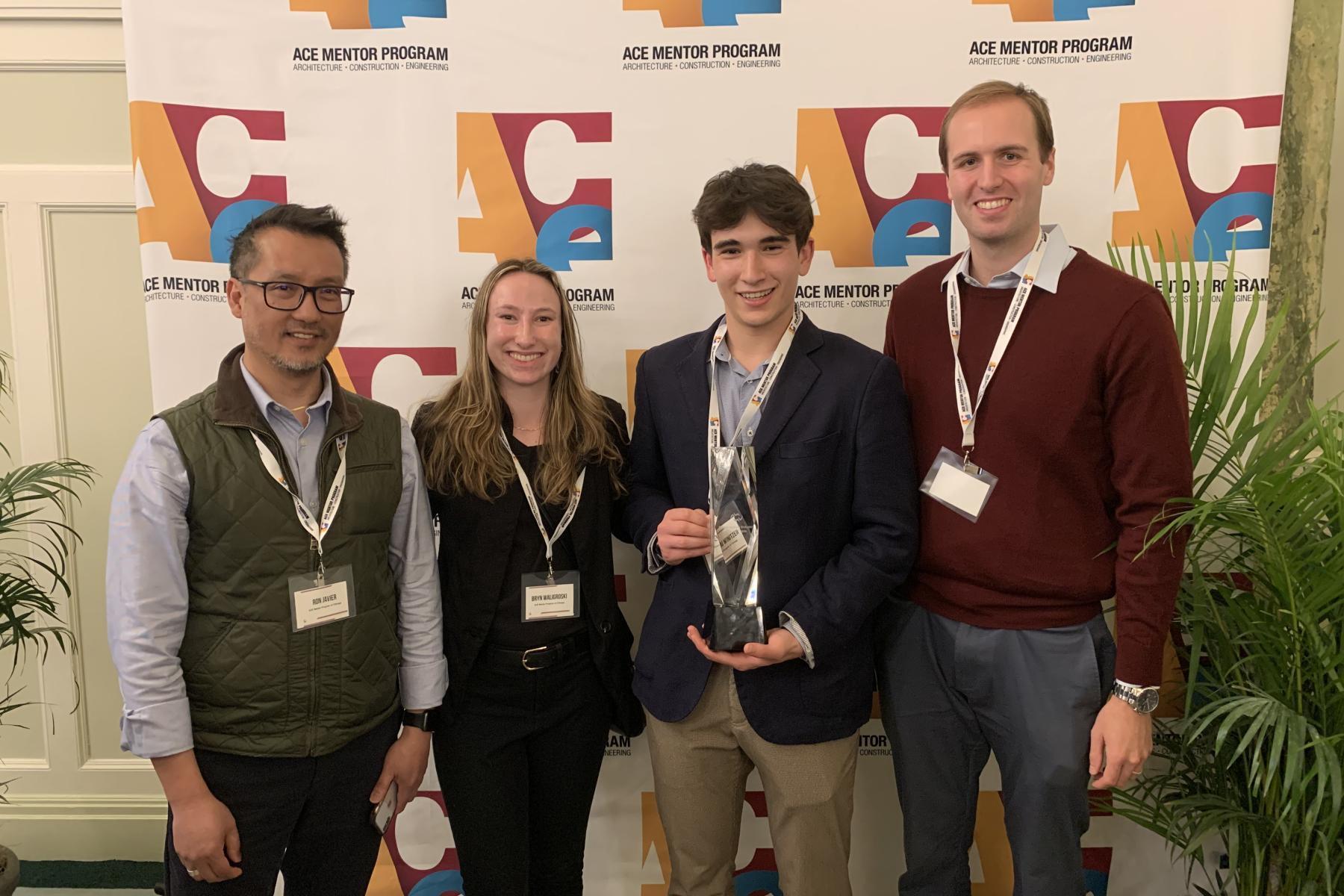 We build stories.
But that's not all we build. We are also committed to helping develop the industry's next generation of professionals.
That's why we are a proud national sponsor of the ACE Mentor Program of America.
ACE (Architecture, Construction and Engineering) is a free, award-winning, 16-week after-school program designed to support and attract high school students interested in these specific fields within construction industry.
More than 10,000 students and 4,100 mentors participate in ACE across the country each year. This national program helps provide scholarships, internships and mentoring as they pursue these career paths.
So how do we collaborate with ACE to support the next generation's growth in architecture, construction and engineering?
Students in ACE are joined together to mimic an actual design team. The teens are then guided through a mock design project by our architect, engineer, construction management and tradesperson mentors. Our mentors at Ryan assist the students as they work towards a final project, introducing them to the careers, industry vocabulary and various roles companies play in the construction industry.
As a national sponsor of ACE, 12 of our offices across the country participate in the mentorship program. Earlier this year, our Great Lakes Region mentors led ACE students towards success, all the way to the national Construction Industry Round Table (CIRT) National Design and Construction Competition in Washington, D.C. Students from across the country competed in the designing, planning and presenting comprehensive solutions to a complex, real world construction challenge. Our Great Lakes team won the grand prize – and this was the region's first time participating in ACE all together. This win speaks to the dedication of our Ryan mentors and the willingness of students to learn and grow.
Shammai Winitzer, a member of the ACE Chicago Team 11 who won the competition, learned from our mentors in the Great Lakes Region – which kickstarted further pursuits with a career path in the industry and opportunities with Ryan. He will start his internship with our company this summer. 
"I joined the ACE program last year in the hope of learning more about the different aspects of architecture, engineering, and construction careers," said Shammai. "Since I joined, I have had the chance to work closely with mentors from various firms to understand truly the processes and relationships needed to plan and build a project as well as strengthen my interests in a career in architecture." 
Boasting values of Inclusion, Collaboration and Excellence, ACE aligns with our own company goals and values. Stewardship is a defining value of our culture here, and we are proud to constantly work to stand together and unite as a diverse, inclusive culture.
Our hands-on approach to stewardship through our participation in the ACE mentor program builds on our long history of community support, which is why we share our time, talent and resources year-round.
Here's to helping build a prepared workforce and a bright future.