Changing Spaces into Places: 5 Mixed-Use Projects
Successful mixed-use developments create spaces where people thrive. When planned, designed and built correctly they become the heart of the community, strengthening its cultural fabric and the local economy.
But navigating these public-private partnerships requires sophistication—particularly when it comes to understanding financing options and the nuanced regulatory landscape. Furthermore, an empathetic approach to neighborhood concerns is crucial to treating each consideration with equal respect and finding a blended solution that satisfies all stakeholders.
Uniting multiple parties with distinct priorities takes a unique blend of skills that few offer; skills that set us apart in the commercial real estate industry. Whether we are helping to shape the vision for a new suburban development or developing an innovative reuse of an existing urban parcel, we are passionate about building something great.
Here's a few of our recent success stories:
Downtown East – Minneapolis, Minnesota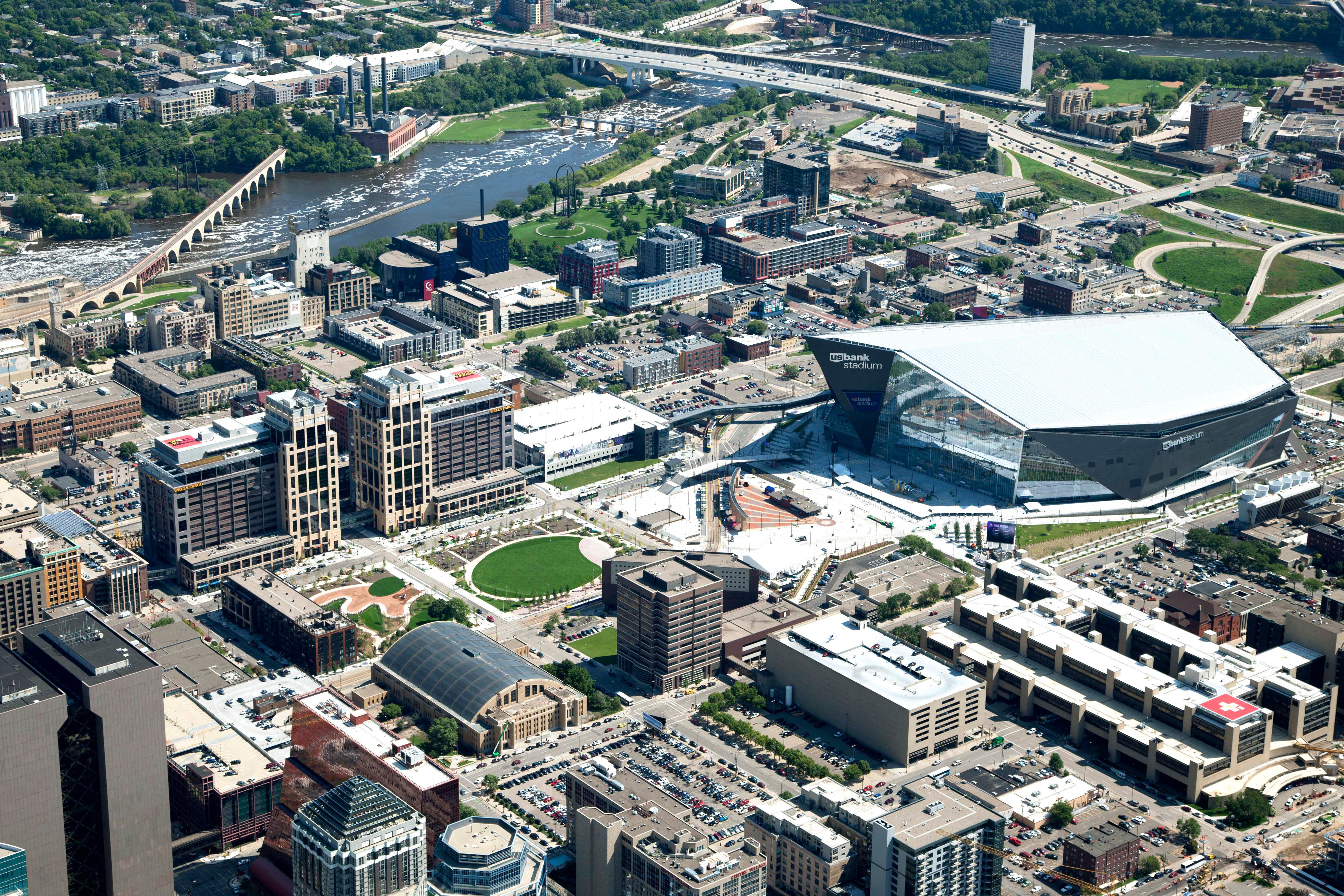 What was once an overlooked, neglected real estate space in a sought-after Minneapolis neighborhood has now been given a new purpose as a vibrant extension of the downtown core.
This $588 million, five-block redevelopment project has completely reshaped the urban landscape with over 1.2 million-square-feet of office space, a 200-unit residential complex, a 4.2-acre public greenspace, a Radisson RED hotel, a set of four sky bridges and internal skyways, and a six-level parking ramp.
Marina Heights – Tempe, Arizona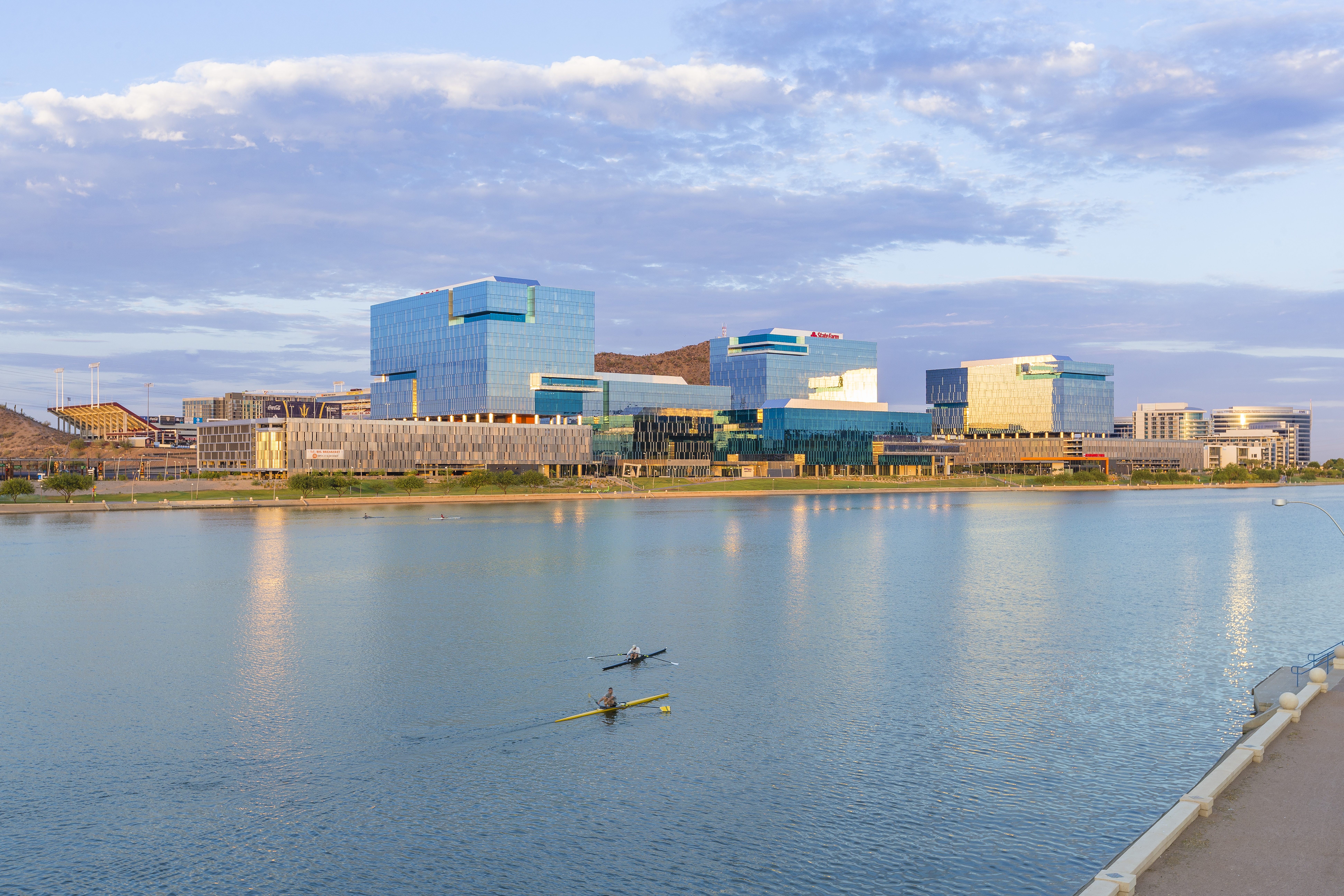 At 2,040,000-square-feet, Marina Heights is the largest mixed-use office development in Arizona history. In partnership with Sunbelt Holdings, we developed and built this regional office hub for a Fortune 100 company that offers amenities for building tenants and surrounding community.
In addition to five office towers of varying heights, this development offers 40,000-square-feet of retail space, including food service, coffee shops, restaurants, medical services and fitness facilities. The state-of-the-art office campus also features a lakeside plaza spanning over 10 acres, which is open to the public.
City of Austin Permitting and Development Center – Austin, Texas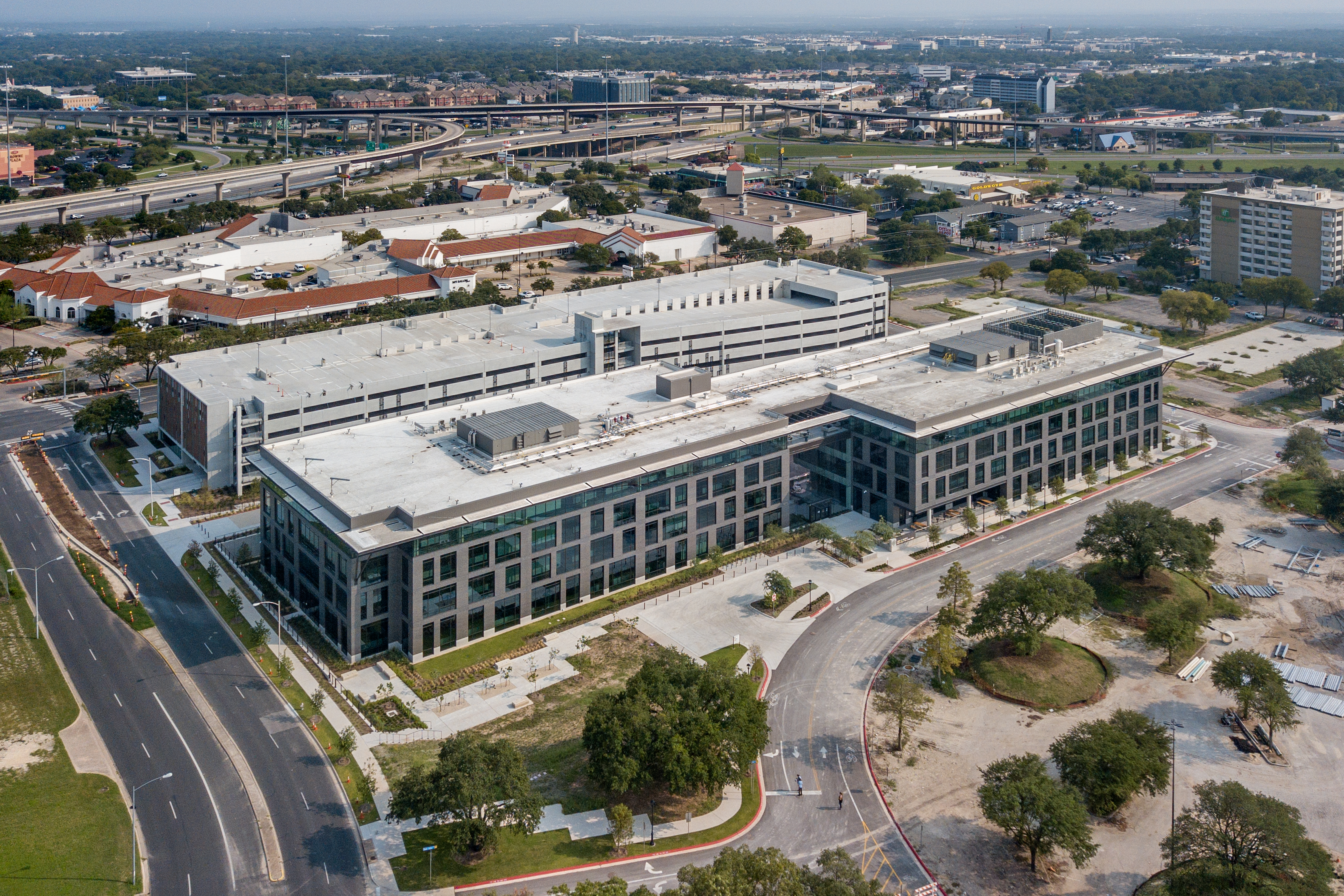 Focusing on sustainability and aesthetics, the City of Austin Permitting and Development Center (PDC) creates an eco-friendly, customer-oriented space and a central location for employees.
This four-level, design-build office building includes administrative support space, service center facilities, a conference center and a six-level parking garage with associated retail space. There's also 13,000-square-feet of conditioned lease space that features a 3,000-square-foot fitness center, additional retail, site improvements and unique green features including a rainwater collection system.
The Grove – Maple Grove, Minnesota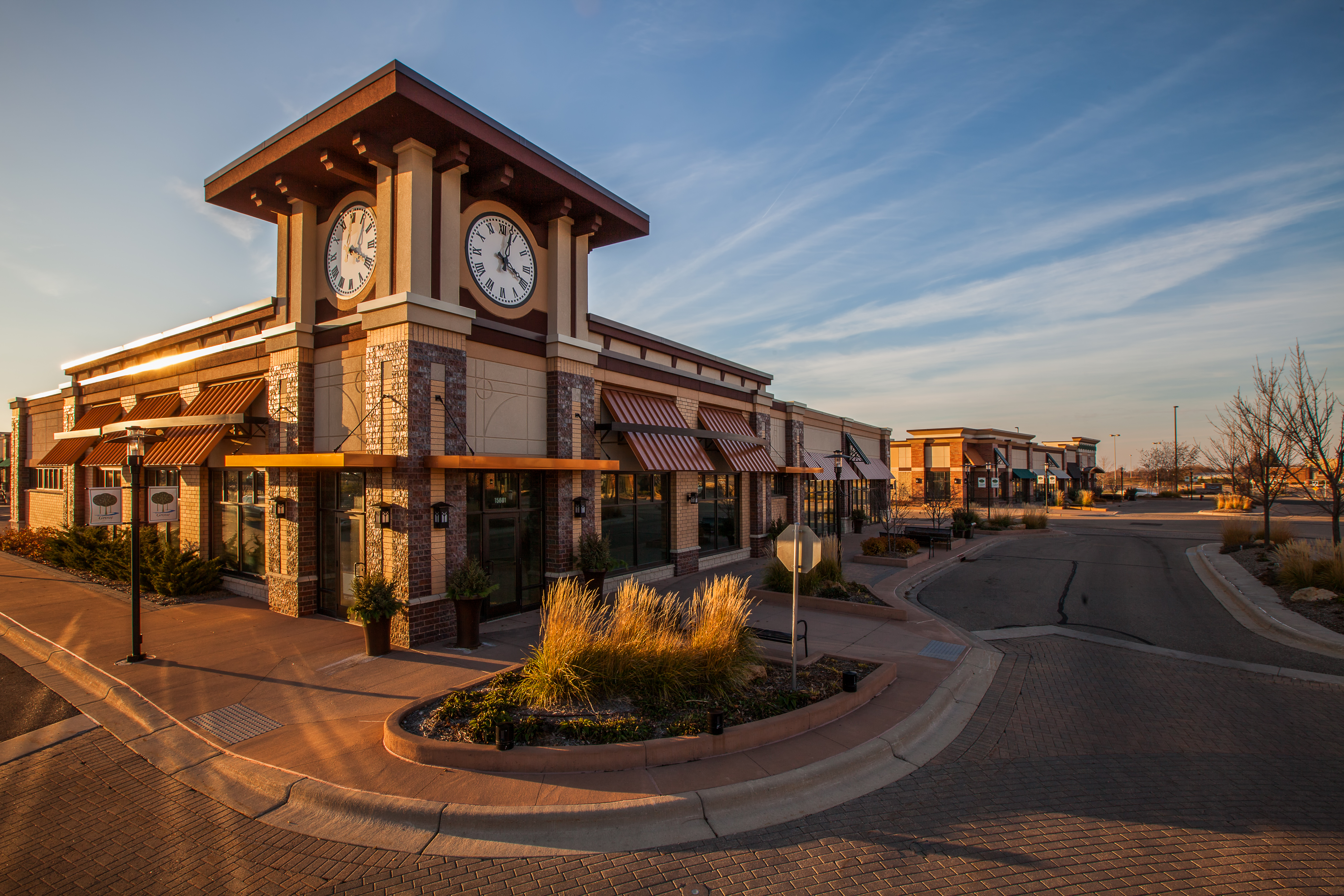 This master-planned, mixed-use development located in this Minneapolis suburb bolsters a mix of big-box retailers; a pedestrian-friendly village with a mix of local, regional and national retailers and restaurants; offices; and a 600,000-square-foot medical campus. The Grove also features walking paths throughout the site that connect to adjacent park trails and several other locations to gather and relax, giving the development a cohesive, community feel.
Kirkland Urban – Kirkland, Washington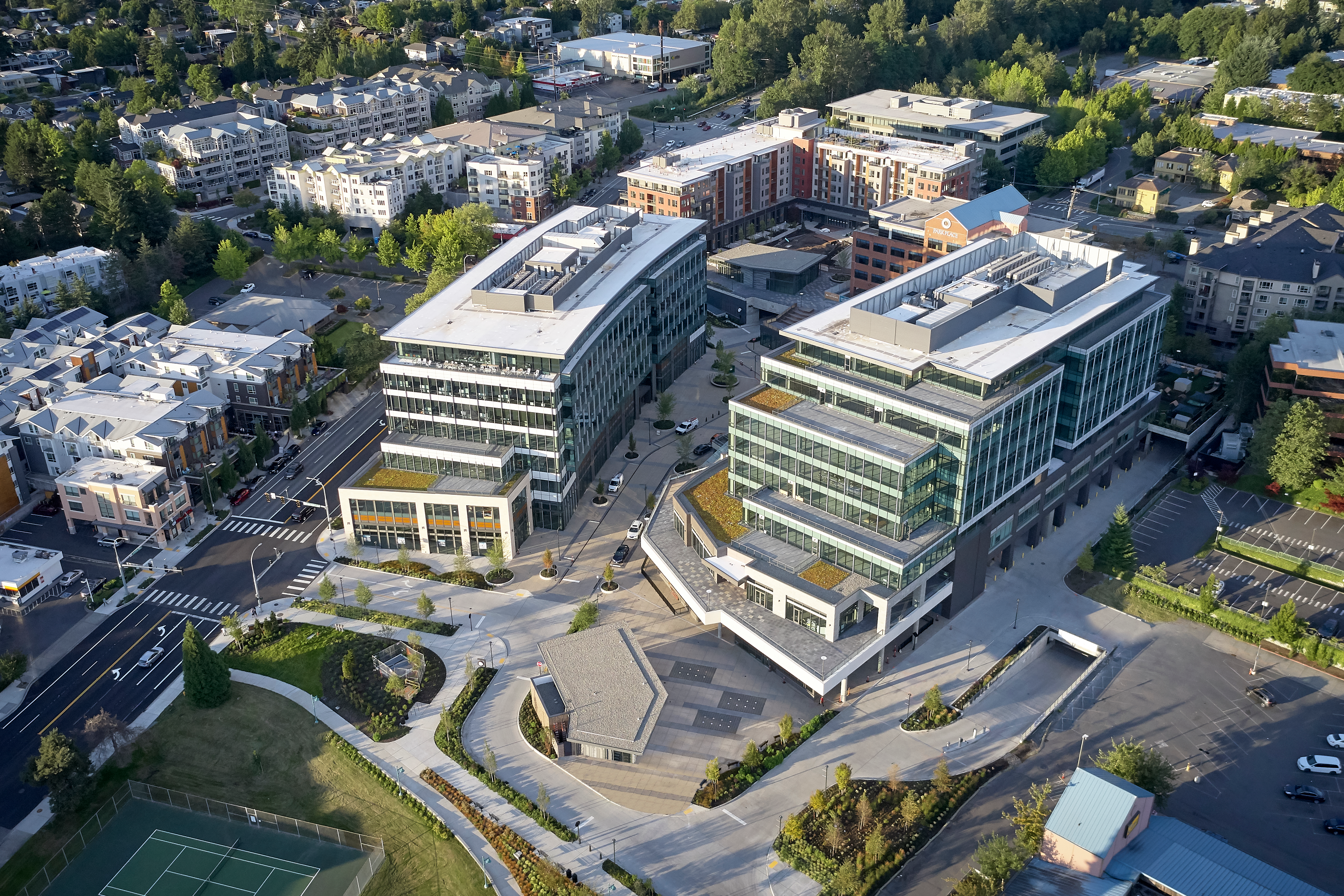 In partnership with Talon Private Capital, we transformed this existing, outdated shopping area into a vibrant, one million-square-foot mixed-use center in the heart of Kirkland, Washington. Located just a short walk from Lake Washington and downtown, this development includes two high-rise office towers, a residential building, three free-standing retail pavilions, a grocery store and below-grade parking.
Learn more about our mixed-use capabilities here.