City Center Welcomes New Tenants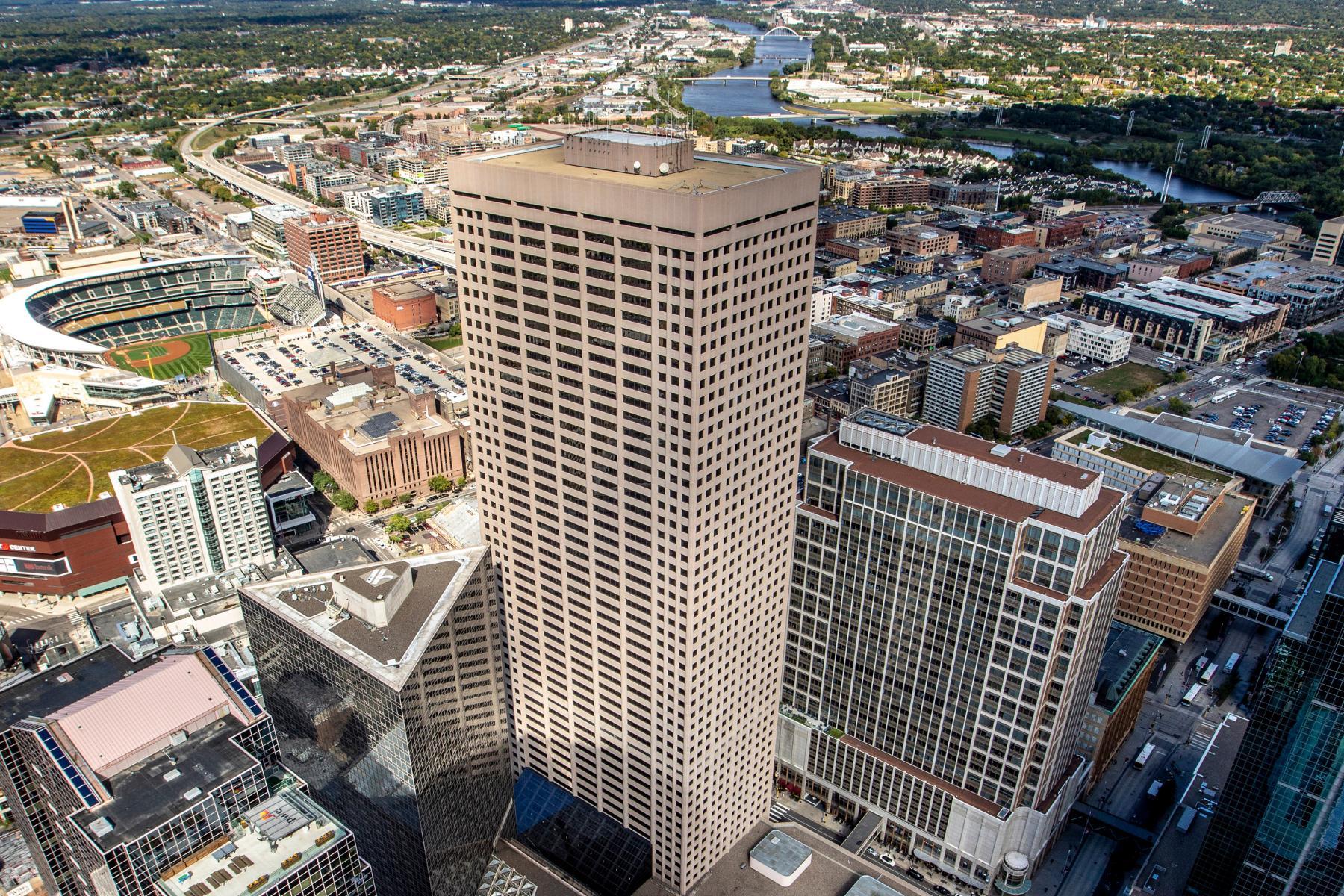 MINNEAPOLIS, Minn.
(
Jun 15, 2021
)
As COVID-19 mandates ease up and workers start returning to their downtown offices, new storefronts are emerging. Ryan Companies US, Inc. is excited to announce several new tenants at City Center.
"Just over a year ago, the vibrancy of downtown crowds and traffic came to a halt. We had no idea what to expect in the months that followed," said Jim Durda, general manager at City Center. "Now, we're ready to welcome people back, along with some exciting new businesses. This is just the beginning of more good news to come."
NOW OPEN
Bell Bank, Suite 265
Bell Bank opened its first full-service downtown Minneapolis location in City Center, and leaders of the company – one of the nation's largest family-and-employee-owned banks – are eager to be part of the revitalization and continued development in the heart of Minneapolis. Offering a full range of banking and financial services and guidance, Bell is built on a unique "bottom line" focused not on dollars and cents, but on "happy employees. happy customers." Bell's team of experienced bankers anticipates welcoming downtown customers who want to connect with a bank they will love. And the team is gearing up to host appreciation and meet-and-greet events on its Nicollet-view terrace and in its unique Champions Club – which spotlights Bell Champions including Ben Leber, Lindsay Whalen, Chris Hawkey, Gavin Kaysen and Marney Gellner.
Chase Bank, Suite 242
One of Chase's newest branch locations in the Twin Cities is now open at the corner of Nicollet Mall and Seventh Street South with convenient second floor skyway access. "Despite the challenges of the past year, we never wavered on our commitment to downtown Minneapolis," said Branch Manager Emily Johnson. "We opened last November and have been open every day since, welcoming all customers, no appointment necessary." Chase proudly serves nearly half of America's households with a broad range of financial services including personal banking, credit cards, mortgages, auto financing, investment advice, small business loans and payment processing. Customers can choose how and where they want to bank: More than 4,700 branches in 39 states and the District of Columbia, 16,000 ATMs, mobile, online and by phone. For more information and to find other Twin Cities Chase branch and ATM locations, go to chase.com.
COMING SOON
Bad Axe Throwing, Suite 103
The world's largest axe throwing company Bad Axe Throwing is opening its second Minneapolis location at City Center. This will be the company's third largest location in the country and will feature 24 targets and a full bar. Bad Axe Throwing will host competitive leagues, birthday parties, bachelor/ bachelorette parties, and corporate and team building events. Its mission is to bring the thrill of a traditional Canadian backyard pastime to urban communities. Expanding to over 35 locations in six years, the company has brought axe throwing to over a million people across Canada, U.S. and U.K. Opening fall 2021.
Tom's Watch Bar, Suite 101
Tom's Watch Bar is opening its first Minneapolis location at City Center. Founded in 2014, Toms Watch Bar defines the ultimate sports watching entertainment experience. Promising "All the Sports, All the Time", Toms Watch Bar's highly curated sports programming covers all sports, from collegiate to professional to international, big events and prize fights, even emerging obscure and outrageous sports. Toms Watch Bar's central oversized "stadium" screen, surrounded by hundreds of screens provides 360-degree viewing, making every seat at Toms the best seat in the house. Sports fans have to option to enjoy premium sound or personalize their sound and listen to the play-by-play for their favorite game. Toms Watch Bar's menu features high quality versions of traditional sports bar fare coupled with contemporary options to satisfy any and every hungry sports fan. Opening 2022.
City Center is a 51-story, 1.6 million square foot office and retail complex located in the heart of the Minneapolis 64-square-block skyway system. Last June 2020, the retail building revealed a $3 million façade renovation and in January 2021, was the largest property in Minnesota to earn the Leadership in Energy and Environmental Design (LEED) Platinum designation by the United States Green Building Council. Ryan's Real Estate Management provides management and building services to City Center. The company now manages more than 16 million square feet of property across the country including 9 million square feet in Minnesota.