Construction Begins on Temporary Housing Community for Unhoused Seniors in Phoenix, AZ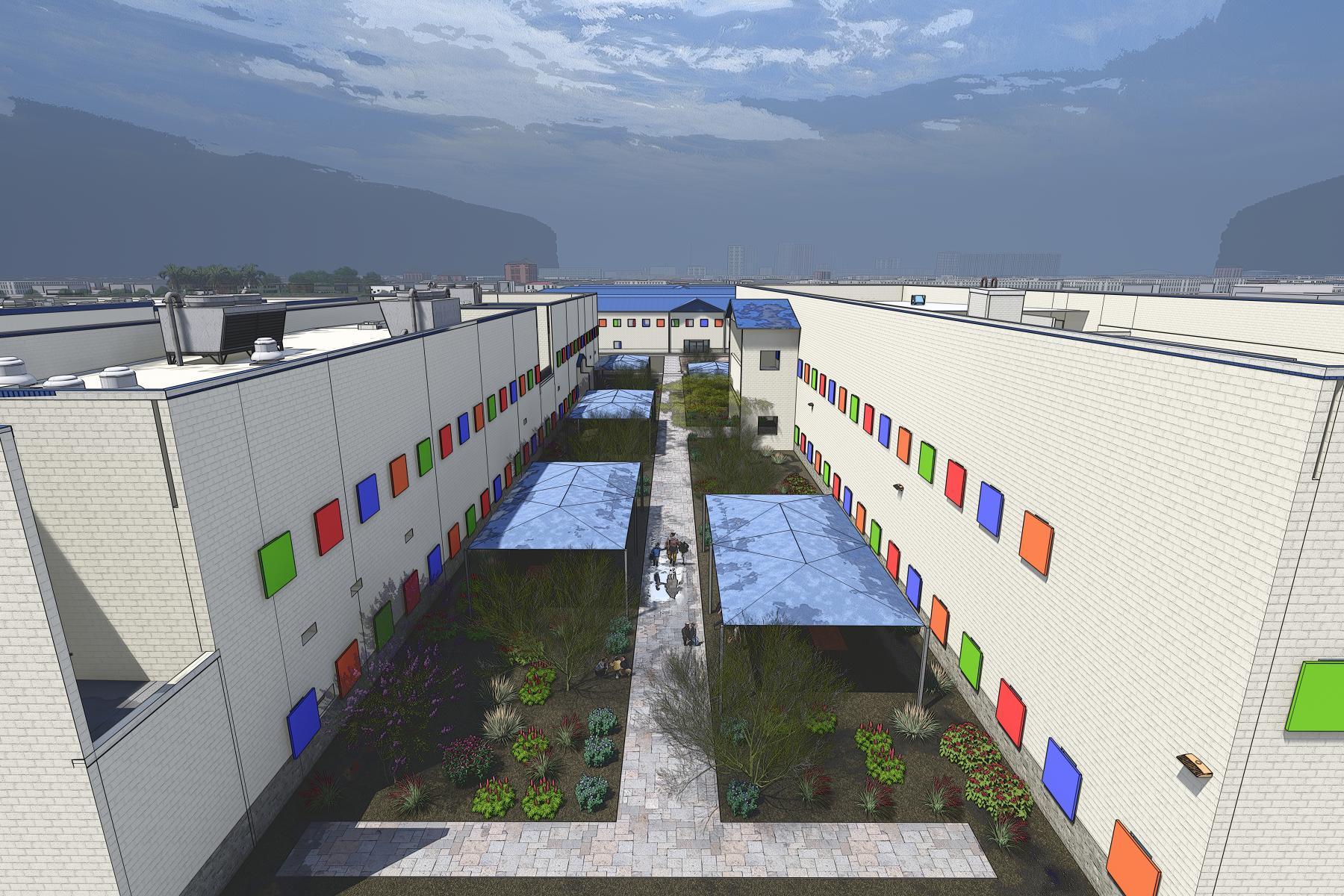 Phoenix, AZ
(
May 03, 2023
)
Since 1946, the Society of St. Vincent de Paul (SVdP) has been dedicated to helping feed, clothe and house individuals and families in Arizona who are in need. The nonprofit has offered countless services in the Phoenix community including food boxes for families, housing and shelter for unhoused individuals, and medical and dental care for uninsured patients. As SVdP continues their mission of providing a home to those who have nowhere else to turn, we're excited to announce that we have broken ground on Ozanam Manor II in Phoenix, AZ.
Ozanam Manor II is a temporary housing community that will provide 100 beds for unhoused seniors, veterans, and adults with disabilities. The 50,000-SF building is a $20-million project that is made possible by city, county, and state funding, as well as private donations. We are waiving our construction fee on the project to aid in SVdP's efforts in providing housing to vulnerable individuals in our community.
As the general contractor of this project, we are proud to continue our partnership with SVdP, which began with the construction of the nonprofit's current temporary housing program for seniors, Ozanam Manor. Vehr/Webb Studio Architects & Artists has been selected as the architect for Ozanam Manor II.
"We're honored to continue our partnership with SVdP to provide housing for our fellow neighbors in need. At Ryan, we create places for people to thrive," said Chuck Carefoot, our southwest region president. "Our team always considers the impact buildings have on people and communities, and we know that Ozanam Manor II will provide much-needed resources for its residents."
Once completed, Ozanam Manor II will offer residents workforce readiness programming that will help them find work and volunteer opportunities while also encouraging professional and personal growth. It will also be home to a companion animal clinic, which will serve residents and guests pets from across SVdP's shelters and campuses. The project will be a focal point during SVdP's Housing 2025 initiative, which has a goal of permanently rehousing 2,025 individuals experiencing homelessness by the year 2025.
"This is our moment to do our part to help some of our most vulnerable neighbors during a critical time by expanding on a model of transitional housing with proven success," said Shannon Clancy, SVdP's Rob & Melani Walton Endowed CEO. "Our unhoused seniors, veterans, and neighbors with disabilities deserve greater access to a housing program as dignified and loving as Ozanam Manor — a place to help them find a home, and a support system with wraparound care that ensures their long-term housing success."
The project is expected to be completed by the summer of 2024. For more information on SVdP's Housing 2025 initiative, click here.