Four Charter School Projects Completed in the Southeast with Plans to Launch Five More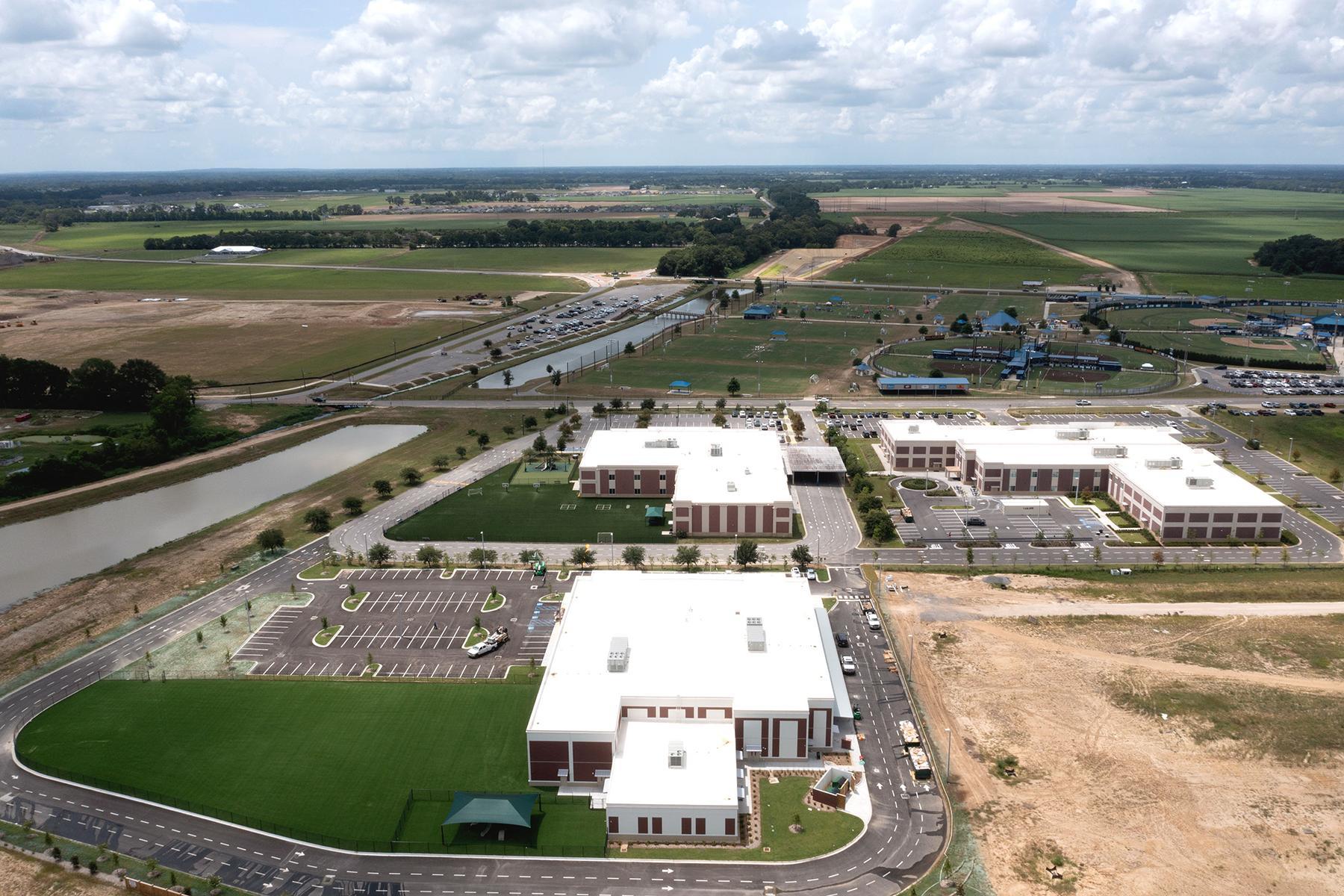 Atlanta, GA
(
Aug 07, 2023
)
Last week, we announced the completion of four charter schools in markets across the Southeast ahead of the new academic year, as school systems continue to update and expand charter school offerings for students and parents. Plans were also announced to launch construction on five additional projects in the coming weeks.
Serving as the design/builder for each project, we lead the schools through entitlement, pre-construction and construction phases. By August, we will have completed 203,000-SF of charter school space this year and will have started early construction stages on approximately 250,000-SF of new projects.
"Our track record of success and our unique ability as a firm to provide start-to-finish guidance on development has established Ryan as a trusted partner among charter school operators," said Max Bosso, our Vice President of Real Estate Development. "With K-12 decision makers having to navigate unfamiliar challenges, such as material delays and lender constraints, we've made it our mission to help them approach these issues in a way that keeps progress flowing and maintains on-time and within budget delivery. We are proud to build the classrooms of tomorrow, which play an integral role in promoting stability and prosperity for the surrounding communities in each of these school districts."
Each of the ongoing charter school projects involve a ground-up new build or expansion as school districts work to meet growing demand for independent schools.
The schools scheduled to open this August include:
Innovation Prep Middle School in Wesley Chapel, FL (expansion)

Lakewood Ranch Preparatory Academy in Lakewood Ranch, FL (new build)

College Prepatory Academy at Wellen Park in North Port, FL (new build)

Acadiana Renaissance Charter Academy in Youngsville, LA (expansion)
The projects starting construction this year include:
Nashville Collegiate Prep Middle School in Antioch, TN (expansion)

Acadiana Sports Complex in Youngsville, LA (expansion)

Winthrop Charter School and Early Learning Center in Riverview, FL (expansion)

Acadiana Renaissance Charter Academy High School in Youngsville, LA (expansion)

Rutherford Collegiate Prep in Gibson County, TN (new build)
Our commitment to delivering charter schools in 10 months, compared with the average school delivery of 12 months or more, has saved hundreds of thousands of dollars in interest while ensuring an uninterrupted flow of quality public education services for the communities they serve. The new facilities incorporate key design features and amenities to optimize the student learning experience, including collaborative workspaces, community classrooms, specialty break-out rooms, gymnasiums, science labs, art rooms, athletic fields, music and theater spaces, and multi-use rooms for cafeterias and after-school programs.
"Many of these charter schools have long wait lists, so they're looking to grow their footprints to serve more students," continued Bosso. "From turning one-story schools into two-story schools to incorporating more adaptable spaces to accommodate future needs, we are engaged in all kinds of projects to improve capacity — and quickly. We have never delivered a school project late, which has enhanced our reputation in the regions we operate and enabled our activity in the sector to flourish."
By the end of 2023, we will have constructed a total of 81 charter school projects, bringing its portfolio of completed projects in the sector to more than 4 million square feet.