Ryan Architecture + Engineering Team Promotes Two Team Members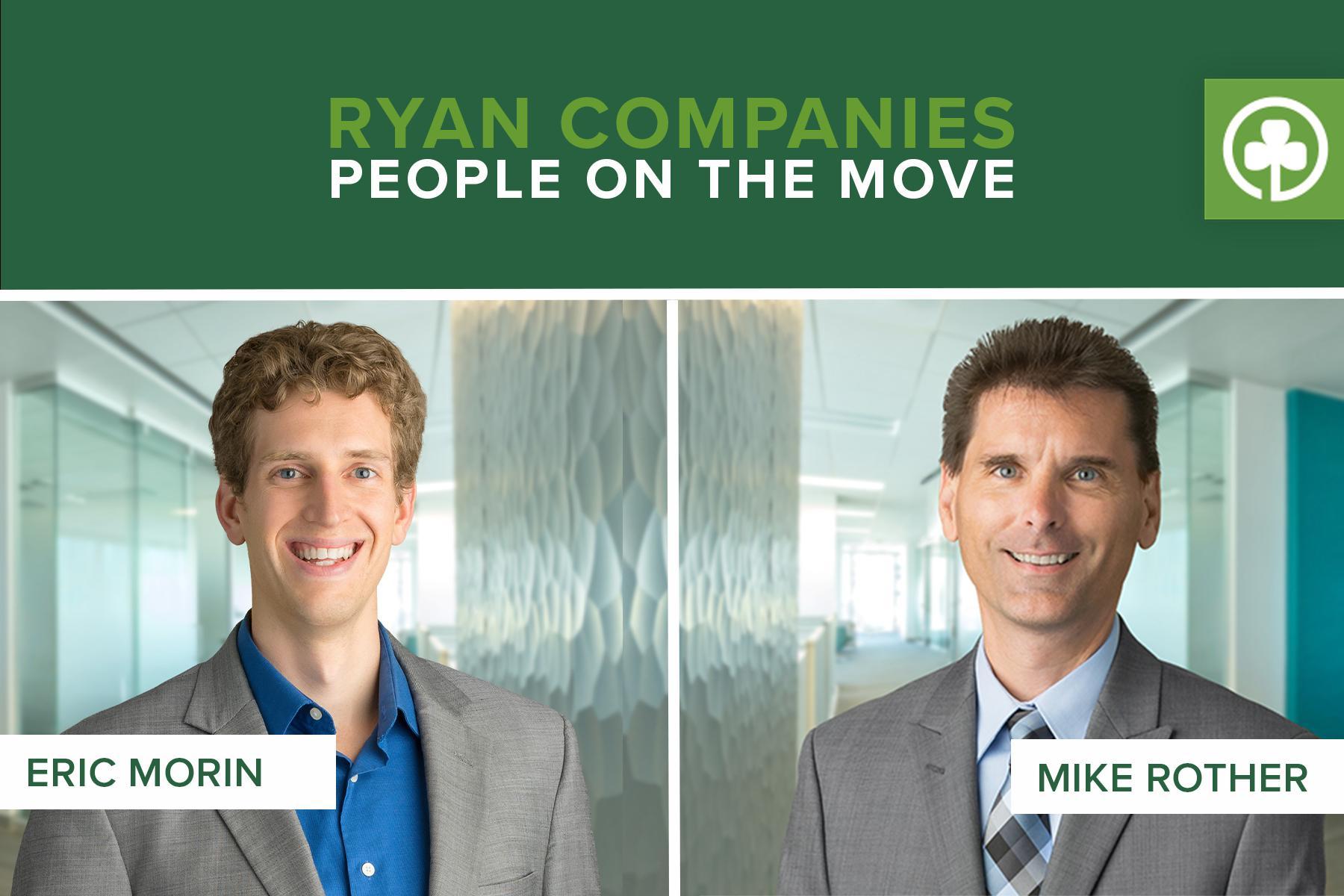 Ryan's Architecture + Engineering department consists of architecture, landscape architecture, interior design and civil engineering. This team doesn't just design buildings. They take ideas and shape them into tangible, meaningful structures. As this team of 176 continues to grow, we'd like to recognize Eric Morin and Mike Rother on their recent promotions.
Based in Minneapolis, Eric Morin has been promoted to Vice President of Architecture, Industrial at Ryan A+E, Inc. In his role, Eric partners with Ryan's construction team to support clients and real estate development and has grown a team of more than 40 architects, designers and engineers. In the past two years, Eric's team delivered 5 million square feet totaling more than $500 million in construction. He joined Ryan 10 years ago and is a licensed architect and a member of AIA.
Mike Rother, also based in Minneapolis, has been promoted to Senior Vice President of A+E Operations at Ryan A+E, Inc. Mike directly oversees all Architecture + Engineering operations including production standards, processes and finances. He is also responsible for resource planning for a team of 176 team members located in 11 offices across the country. Mike joined Ryan 17 years ago.
Congratulations to Eric and Mike!