Ryan Plans Expansion to Carolinas as Region's Industrial Market Booms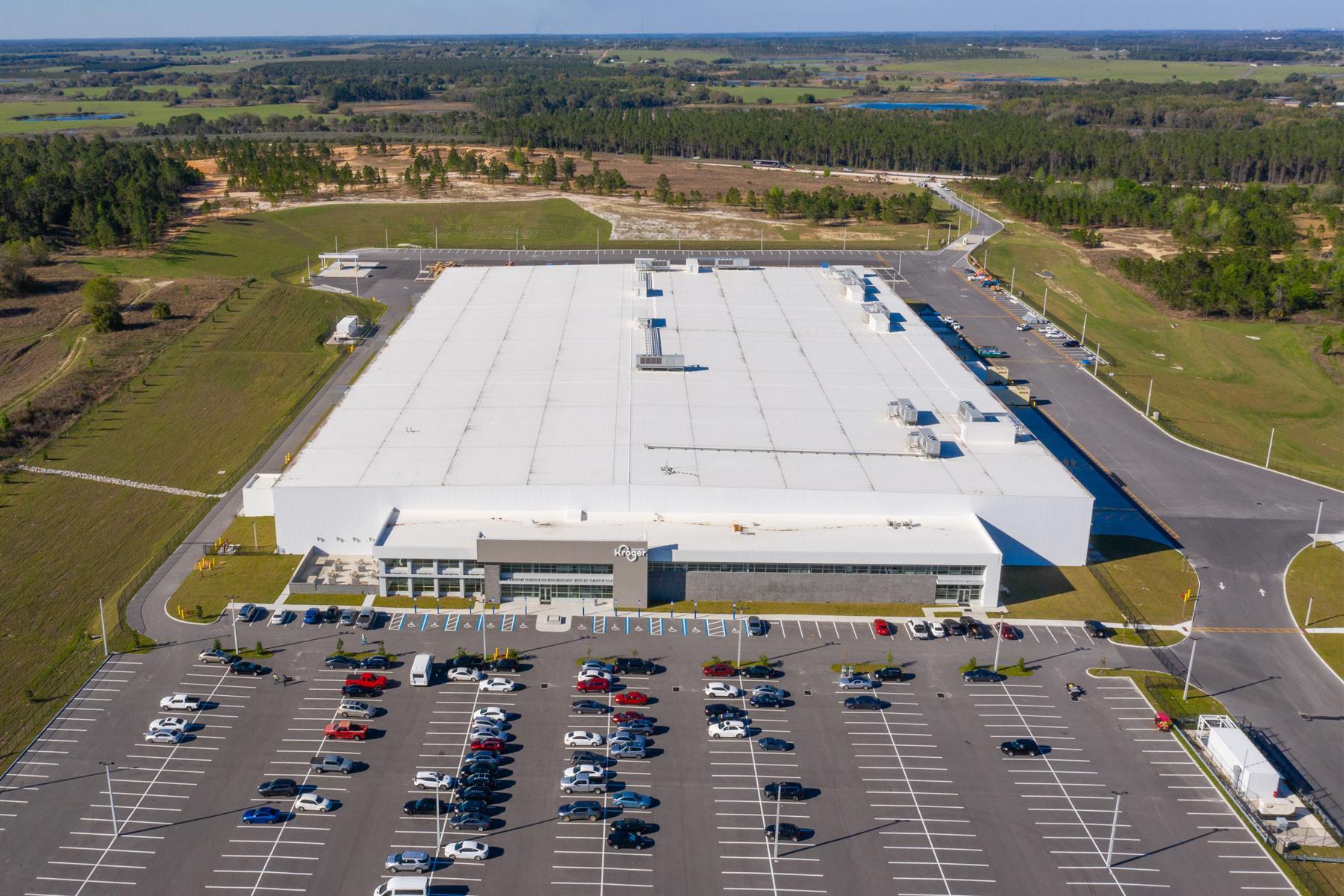 Tampa, Fla.
(
Jan 13, 2022
)
By Doug Dieck, Southeast region president
As the commercial real estate industry continues to rebound, industrial demand remains at the top of the leaderboard across the Southeast, with new markets emerging as key hubs for development in e-commerce and distribution. In 2021, Ryan's Southeast region delivered 13 projects totaling 1.8 million square feet of new construction development, equating to over $284 million in projects for Fortune 500 clients that include Amazon, Target and Kroger. Our team delivered two of the year's most anticipated automated warehouses in two of our largest markets, Central Florida and Atlanta. But as we see a continuous increase in demand for sophisticated warehousing for quicker and closer delivery to consumers, new markets across the region, such as Charlotte, are becoming the next focal point of our company.
The high demand for e-commerce and distribution centers in Charlotte and the surrounding region's population growth has positioned the city as a prime location for large logistics centers. According to a report issued by JLL, in Q3 2021 there were over 15 million proposed square feet in these counties set to deliver between 2022 and 2024. Another recent report from Cushman & Wakefield finds that the trade, transportation and warehousing sectors account for more than 20% of the market's workforce, well above the average of many other metro areas. As we continue to strengthen our presence in the Southeast and expand our relationship with current and future clients, the Ryan team is ready to plant our flag in the Carolinas this year.
With over 17 offices across the nation, Ryan has successfully entered into many new markets since first launching the company in 1938. But, before we do so our team has three key considerations before setting up shop:
Familiarity with the market:

Though we are only in the very beginning stages of establishing a physical presence in the market, Ryan has worked within the surrounding counties of Charlotte for the last 15 years. Some of those initiatives include projects for Chip Ganassi Racing, Amesbury Truth and Charter Schools USA. Key relationships have been planted and cultivated in the years leading up to this milestone. Our team is strategic when deciding to expand into a new market and we only consider cities where we have experience.

Identify a local market leader:

When we look to expand, we first recruit a local heavyweight - a professional that has successfully worked within the CRE space in the city, has expertise that aligns with Ryan's and has great connections with industry leaders, brokers, and more. Stay tuned for more details on what this means for Charlotte in the months ahead!

Build a team of experts:

Attracting and retaining top talent is a leading business goal at Ryan, and is especially important when we break into a new market. We build our team of development experts, construction professionals, project coordinators and more to establish initial credibility in the new territory.
Right now there are very few firms active in Charlotte that can offer the comprehensive umbrella of commercial real estate services that Ryan does. This provides an immediate competitive advantage as developers and corporate decision makers seek to increase cost efficiency while simplifying workflows. With our 2022 development topping out at $350 million and an influx of new talent across all company disciplines, the time is right for Ryan to capitalize on new growth opportunities that are emerging throughout the Queen City. We look forward to continuing to grow our presence in the Southeast with a new location in Charlotte.