Ryan Uses Structural Steel Framing Alternative to Build Clarendale Clayton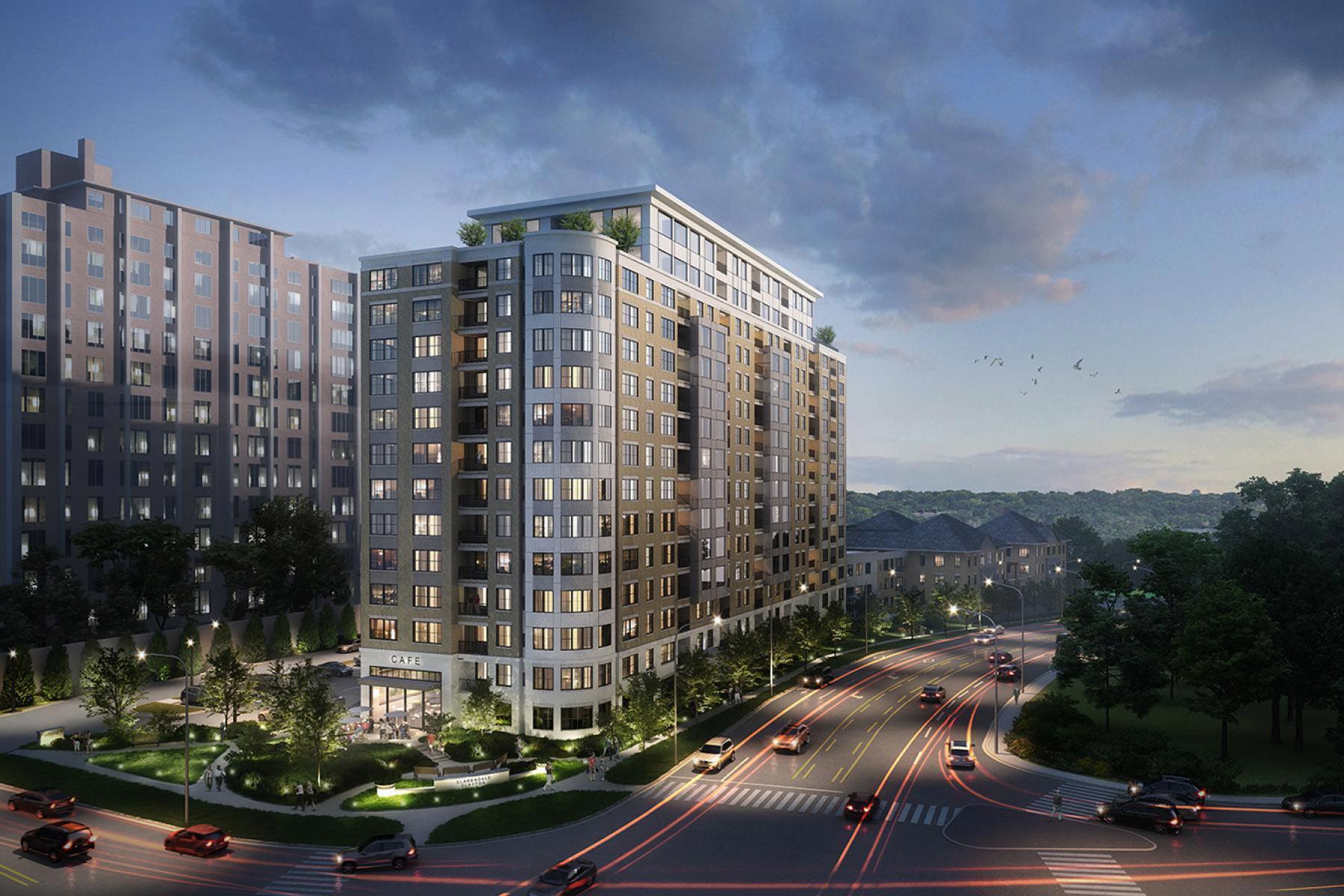 St. Louis, Mo.
(
Aug 24, 2021
)
Ryan's largest senior living project to date, Clarendale Clayton, will also achieve another first for the company: it will be the tallest project built with cold-formed metal framing thus far. This framing is an alternative to structural steel framing where steel metal rolls are fed into a machine that shape the metal without the use of heat. These lightweight metal panels are prefabricated offsite and delivered to the project site where they're lifted into place.
Approximately four years ago, building code began accepting cold-formed metal framing as a construction alternative, according to Ryan Senior Project Manager Chad Derus. Clarendale Clayton will be the first such build to be completed and he anticipates future projects will begin embracing this new technology. An advantage of cold-formed metal is its efficiency in the construction process.
"The speed of this process is unprecedented compared to the time it takes to install a panel system via a conventional construction method involving concrete, red iron and more," said Adam Stevener, director of preconstruction at TJ Weis Contracting.
The senior living development encompasses 12 stories of cold-formed metal framing, which is different from the typical construction methods of post-tensioned concrete. Starting at the second story -- the podium, the metal framing carries all the loading down to the podium. Derus says it's framed like wood construction, but with heavy-gauge, double and triple metal studs placed every four to five inches on the lower floors and then the stud spacing increases and gauge lighten as you go up the structure.
Clarendale Clayton is expected to be completed by September 2021 and is the second Clarendale senior living community in the St. Louis market. Ryan broke ground on Clarendale St. Peters in 2018 and it opened in 2020.
To learn more about the cold-formed metal framing used for the Clarendale Clayton project, read the full article in the digital issue of Saint Louis Construction News and Review here.