Ryan's Healthcare Leader Offers Expertise in Modern Healthcare Webinar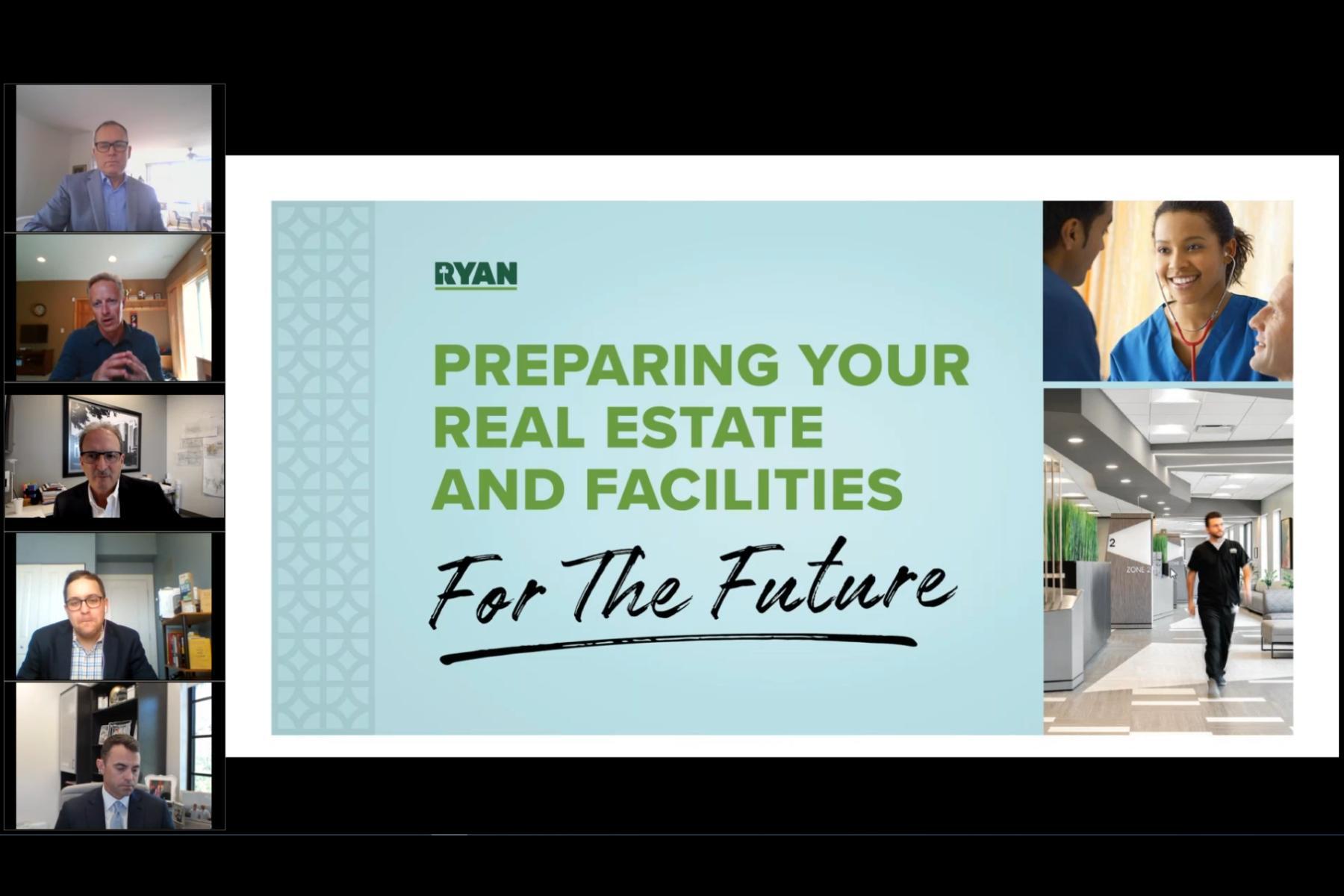 From the ongoing disruption happening in healthcare due to nontraditional players and changes in reimbursements, to the industry changes due to the COVID-19 pandemic, it's no surprise that health systems and provider groups are thinking about how to prepare their facilities and real estate for the future.
To help address this challenge, our Senior Vice President of Healthcare, Mike McMahan, recently provided his perspective in a live webinar, hosted and moderated by Modern Healthcare's Custom Media division. The webinar, "Built for change: How shifts in care are transforming provider facilities" included experts in medical equipment planning, healthcare design, real estate, and construction, and included a Q&A session to dig into the changes that are happening and how healthcare leaders can adapt.
Drawing from his previous role as a former healthcare executive, hospital president, and clinician, Mike shared five critical factors healthcare leaders should be considering when planning for the future: Financial evaluation, strategic assessment of community and organization needs, evaluating partnerships, real estate planning and project implementation, and viewing disruption as a positive and an opportunity.
He also touched on the accelerated shift to outpatient settings, emphasizing the need to focus on customer (patient) preferences and building flexibility into spaces—thinking about the broader picture of what you need out of your real estate but also putting the healthcare consumer at the center of that discussion by prioritizing their needs and preferences.
Interested in learning more? Watch the full webinar on-demand here.