Technology, E-commerce & Building Loyalty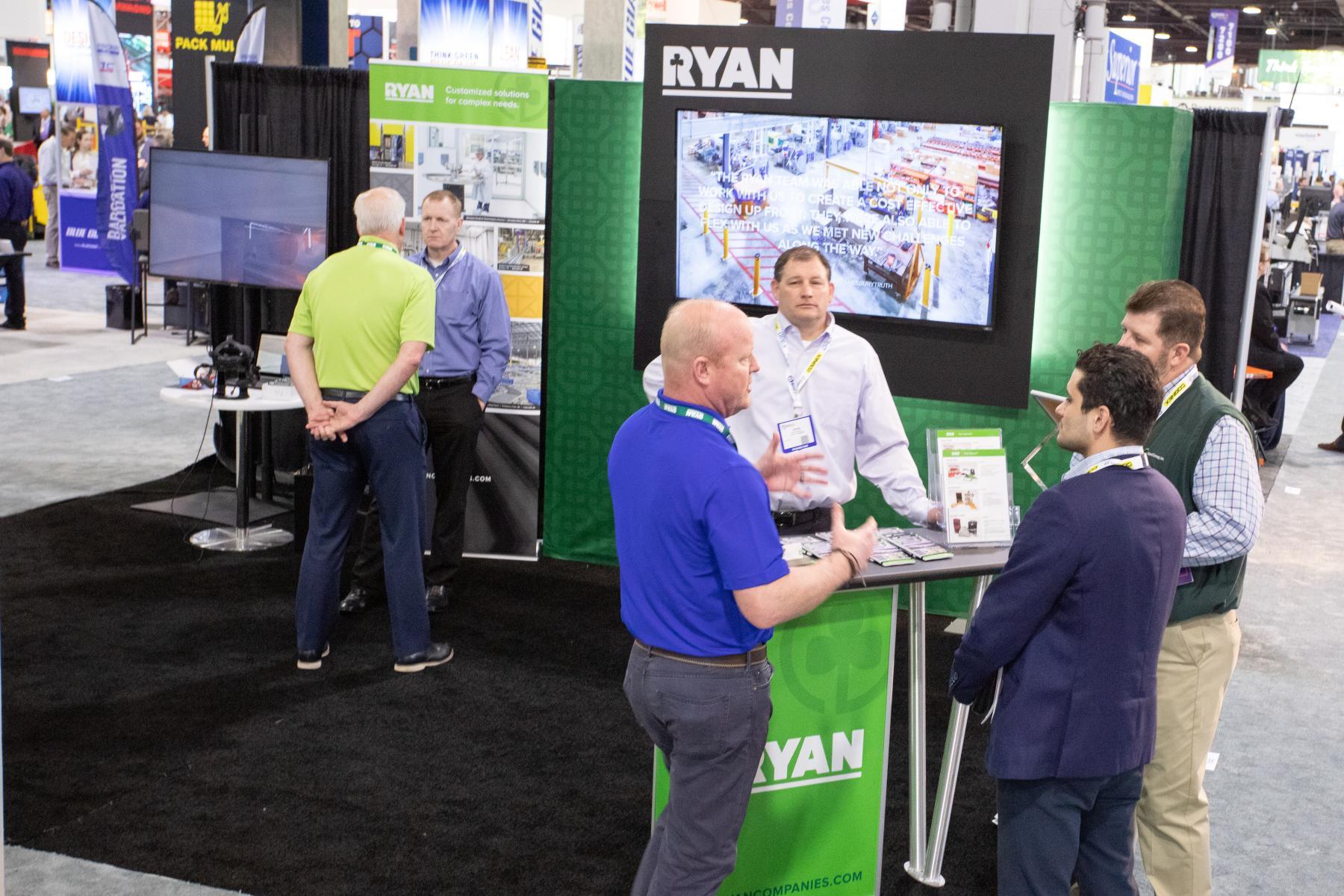 Minneapolis, MN
(
Apr 17, 2020
)
We didn't know when we attended MODEX 2020, a little over a month ago, what an unprecedented time it would be for our country. We did know how important a time it is for our industry. E-commerce has been challenging business for over five years, and the manufacturing industry is evolving quickly, making today more important than ever. Each year we attend MODEX because it is important to our team and it allows us the opportunity to talk about the distribution and manufacturing space with vendors and customers, including understanding their needs as the industry changes. We spoke with Bob West, Director of Business Development, Ryan Companies US, Inc. about his key takeaways from this year's conference. 
WHY IS MODEX ONE OF THE TOP SHOWS WE ATTEND EACH YEAR?
This show crosses the spectrum of the modern supply chain, from manufacturing, retail, and e-commerce distribution where pretty much all the players attend, many of them are our customers and partners. Attending allows us to meet in a space that is in some ways more personal.  Additionally, with all the innovation that is present around how industrial facilities are changing to meet the needs of our customers, we can feed off of the energy of what is new and exciting in the industry.  While this year was a little different, with about 50 percent less attendees, the innovation and energy was still here. The change we see each year from the vendors who participate is always exciting and was not short on opportunities to learn and share.
WHAT WERE SOME OF YOUR KEY TAKEAWAYS?
Even with the light turn-out, the amount of technology that is being driven by e-commerce vs. retail in distribution is astonishing, it is really a sea change. E-commerce was only a small part of this show five years ago, it was called "omni channel," and now it is turned on its head and is driving the industry not only in the spaces we develop, design and build, but in the technology that lives in those spaces. Technology is the driving force in the industry; these are very smart facilities that we are delivering for our customers, and that was especially evident at this year's show.
Projects are growing, and this is all being driven by the e-commerce change.  It's also a unique time, with consumers moving more quickly into e-commerce than they may have otherwise due to the "stay at home" orders issued in most parts of the country. This may lead to faster adoption than we would otherwise see because of a behavioral shift influenced by our current situation. It may also lead to more companies fine-tuning their e-commerce strategy, to enhance operational efficiency to meet a higher demand or to optimize their distribution network to serve different markets or populations.
HOW DOES OUT UNDERSTANDING THE TECHNOLOGY BENEFIT THE CUSTOMER?
If we understand the technology at the disposal of our customers, then we can provide the best consult in the execution of their project. We can design to the evolving technology demands and we can build for the evolving needs that technology drives. We are better stewards for their businesses' future if we are learning alongside our customers, and in some cases, before them. For example; if a customer asks us about different methods of split-case fulfillment systems, we need to know what is available and the specific requirements for that technology and equipment, and when our clients ask about them, we need to know which system is best suited for their business and the facility we are building. This expertise is what our customers often gain from partnership with us.
Additionally, many of the large automation systems that are being housed in these buildings are not installed until close to the completion of the space. That means our designers and construction teamwork in lockstep with automation vendors for timely installation that fits seamlessly into the construction schedule. Our relationships with integration partners are often key to successful projects when buildings include this level of technology.
WHAT DO YOU THINK PEOPLE WHO MET US AT MODEX ARE MOST SURPRISED ABOUT?
When they understand that we are a national company but still have local, on-the-ground resources in many major geographic industrial markets, and that we roll this knowledge across the US and at a local level, they are astonished. When we show them that we are executing projects from San Diego to Florida and everything in between, for both national and regional customers, and that our knowledge is scaled--we have boots on the ground that allow us to consistently deliver projects of any size or complexity across the US. This national and local approach is powerful for them, it gets projects done in a way that is different than what our customers are experiencing from others. It is remarkably successful.  
When they saw our VR experience this year, they were impressed by our understanding of the unique needs of a building. We are not just laying concrete and raising steel, we are designing and building projects across the US that create opportunities for companies to have positive and lasting financial success.
ANY FINAL THOUGHTS?
When this is all over, we are going to look back at what we learned and what we implemented in order to adapt to this situation.  Many of these adaptations will live longer than COVID-19 because they were a success in meeting the needs of our clients and allowed them to serve their customers when they needed them most. This is what loyalty looks like.
Get in touch with Bob West to learn more about our Industrial solutions!