Telehealth's Impact on Brick and Mortar Care Environments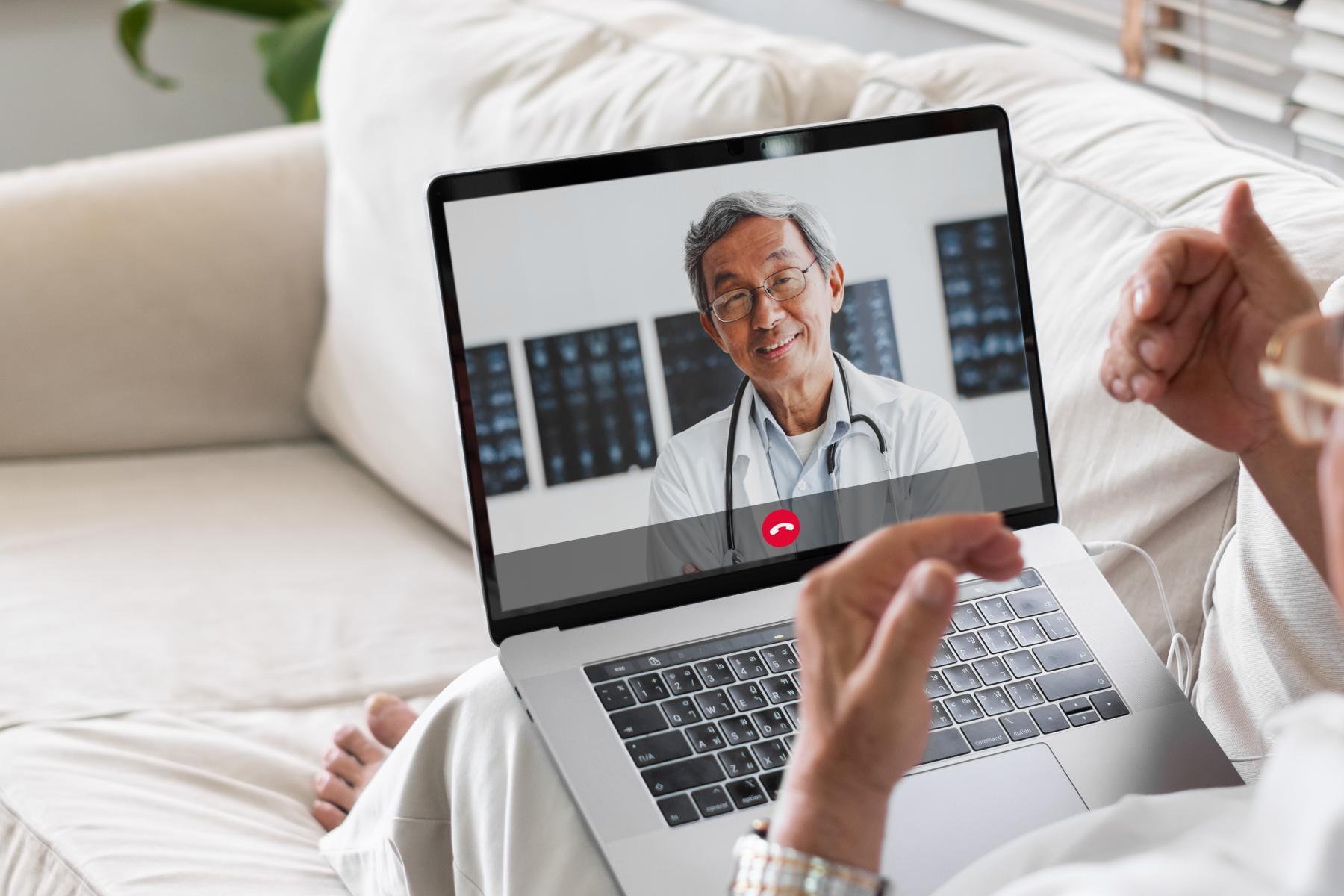 Experts from Ryan's healthcare team recently attended the American Hospital Association's virtual conference, Navigating a New Reality. Though the topics covered over the three-day conference were vast, a recurring theme in programming and discussions was regarding care in a virtual environment.
Adoption of telehealth has been increasing since the onset of the COVID-19 pandemic, which triggered action to broaden access to these services through expansion of reimbursements through the Centers for Medicare and Medicaid Services (CMS), and this growth has since continued with a variety of private insurers following suit. A recent report from the US Department of Health and Human Services showed that, in April, nearly half (43.5%) of Medicare primary care visits were provided via telehealth, compared with less than one percent (0.1%) in February, before the COVID-19 Public Health Emergency. The report goes on to say that, "telehealth visits have continued, even after in-person primary care visits resume, suggesting continued interest in telehealth."
Even with the growth of telehealth, it's widely acknowledged that there will remain a need for brick and mortar facilities in healthcare, whether it be to meet customer preferences or for procedures and diagnoses that require an in-person interaction. In a keynote presentation, Dr. Scott Rissmiller, Chief Physician Executive at Atrium Health, stated that we will always need brick and mortar care environments, but virtual care is emerging as another "tool in our toolbox" to provide more convenience and better serve communities—especially communities that are rural or otherwise have barriers to accessing care.
Following the conference, we asked some of Ryan's healthcare experts their thoughts on the topic of telehealth:
What is the most important thing healthcare leaders should be thinking about as they plan new facilities, in terms of incorporating telehealth?
Mike McMahan is Senior Vice President of National Healthcare:
As we move to a more customer-centric approach in healthcare, leaders should be thinking about telehealth as an additional way to be more flexible to meet customer needs and preferences rather than seeing it as a complete shift in how to provide care. The truth is that even if in-person care isn't medically necessary it may still be preferred by some patients. Providers should be careful not to disengage from offering in-person options and continue striving to provide a consistent and high-quality experience for their patients, regardless of how care is delivered.
 
What is one major way that virtual care impacts how new outpatient facilities are designed?
Alena Sakalouski Johnson, AIA, ACHA, is National Director of Healthcare Architecture:
When planning for virtual care it is crucial to think about how technology will intersect with the physical environment. Things like lighting, acoustics, HVAC systems, furniture placement, even the color of the finishes – all become important considerations in creating the most positive and seamless patient experience possible.
 
Where do you see telehealth contributing to less brick and mortar space needs, and where do you still see sustained or increased need for physical space?
Connor Lewis is Vice President of National Healthcare Development:
I anticipate we will see a decrease in square footage needs in family practice, primary care, and urgent care. Oncology, orthopedics—anything that has a need for physical procedural spaces will continue to grow. The move for more procedures taking place in outpatient facilities (as opposed to a hospital setting) will continue as reimbursements flex to accommodate a more value-based care approach.
It was clear, hearing from various healthcare leaders during the conference, that health systems and physicians have shown incredible agility in accelerating their telehealth infrastructure and capacity throughout 2020. That same agility needs to be applied to the physical environment, to optimize for the new hybrid world of care delivery. Ryan Companies is ready to partner with health systems, physician groups, and owner/operators to plan for, navigate, and overcome these and other challenges in the changing landscape.
Learn More about Ryan Healthcare.