"Is There a Better Way to Do This?": 5 Key Factors to Creating a Successful Food & Beverage Manufacturing or Processing Facility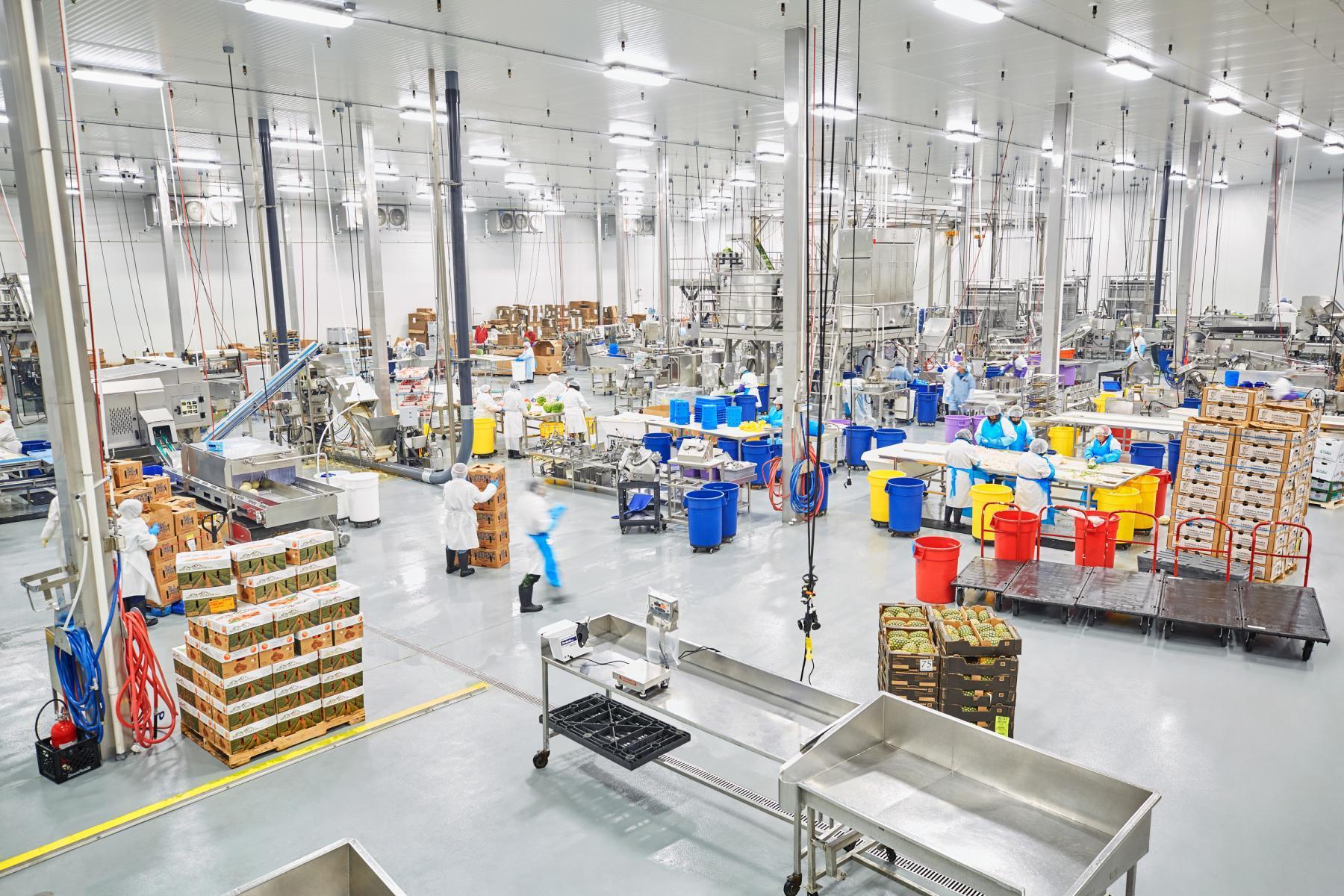 Before our favorite foods and beverages hit the grocery store shelves, the products usually begin their life cycle in a manufacturing or processing facility.  
Whether it's cheese, pet food, bread or dips, these facilities are intentionally designed—utilizing a strategic lens—to safely make, store and ship food and beverage items. 
But before any shovel hits the ground, significant coordination and planning must take place between numerous key players, including the facility owner, process designers and builder.  
Because these projects involve the installation of complex and necessary systems to maintain proper safety for food storage, processing and manufacturing, the building process itself requires significant communication from all teams to ensure a smooth delivery. Otherwise, teams can experience challenges and confusion, negatively impacting the project timeline and overall project success. 
Here are five things you should consider when building a food and beverage manufacturing or processing project:
1. Understanding the business case.
Before any moves are made to construct a food manufacturing or processing facility, it is vital that we understand the client's goals and purpose. Are they trying to create a new product or expand their capacity? What are their business objectives? By establishing a thorough understanding through dialogue and questions, we can offer the most value and deliver a project that is best for the client's business. Understand first, then act. 
2. Identifying who is managing process equipment design.
Process equipment design and construction teams must work together to understand what crucial equipment is needed to achieve a client's goals and how that equipment will fit into the space. We need to understand the dynamic and establish communication from the beginning, regardless of whether a client manages process equipment design in-house, utilizes a process design consultant, or if we bring in our own design team to collaborate. Because this process creates a domino effect, a small change to the process equipment design can have a major impact on the entire design and finished building. No change is too small; the teams must communicate and discuss every detail.  
3. Establishing a shared vocabulary.
The challenge with integrating building and process designs often centers on speaking the same language; the industry terminology words we use and the meaning behind those terms can differ drastically. For example, when our construction team begins building a food and beverage facility and uses the term "utilities," the building team means the offsite utilities: electrical, natural gas, water, etc. But when the process team is discussing utilities, they are referencing the utilities relevant to the food and beverage process: compressed air, chilled air, steam, cooling water, special water, etc. On every project, we must establish the same meaning of terms, so we are speaking with the same vocabulary, avoiding any misunderstanding or miscommunication.  
4. Knowing who is doing what.
With many moving parts and many team members involved, one of the key things we need to establish in the first stage of a project is who is responsible for what. The RACI (Responsibility) Matrix is a tool we utilize to identify the gaps and minimize assumptions. When we have developed a detailed RACI Matrix, this tool breaks down the scope of work into small pieces so nothing is missed. The RACI matrix is a helpful road map that removes silos and allows each team member to identify what is within their scope of work on the project.  
5. Asking questions & challenging "how it's always been done."
When approaching a project, it is valuable to focus on improving the client's processes or output rather than simply accepting what was done before. This starts and ends with asking the right questions. Are they operating the best they can? Are there ways to increase the output? Challenging "how it's always been done" can help improve what can be accomplished now and in the future. In reviewing a client's existing facility, we can identify pain points, operational flow and product flow processes to develop creative solutions and deliver the best facility that exceeds expectations.  
For example, while our team worked on a processing facility project, there were numerous silos storing the food product. In reviewing what our team could do to value engineer the project, we asked the questions:
What are your processes?

How are you doing your process flow?

How are you handling your storage flow capacity?

Have you evaluated the production and material flow?
Our questions inspired the process designer, Original Equipment Manufacturer (OEM) and owner to problem solve and eliminate numerous silos, which saved space, structure and nearly $200,000 of raw material, proving that the most powerful question is "Why?" 
Communication and understanding are especially critical when constructing food and beverage manufacturing and processing facilities. The process coordination is like a simultaneous dance between owner, OEM and builder with many components happening at the same time. If communication and responsibilities are not outlined, the building may not fit the key machines needed for the food processes, or the building may have too big of a footprint for what is necessary.   
As the food and beverage industry continues to adapt, asking questions and getting clarity every step of the way will continue to prove crucial to delivering successful projects—and delicious (and safely processed) foods on our shelves.  
CONNECT WITH US
Contact Nghia for your food & beverage needs