West Lake Preparatory Academy Groundbreaking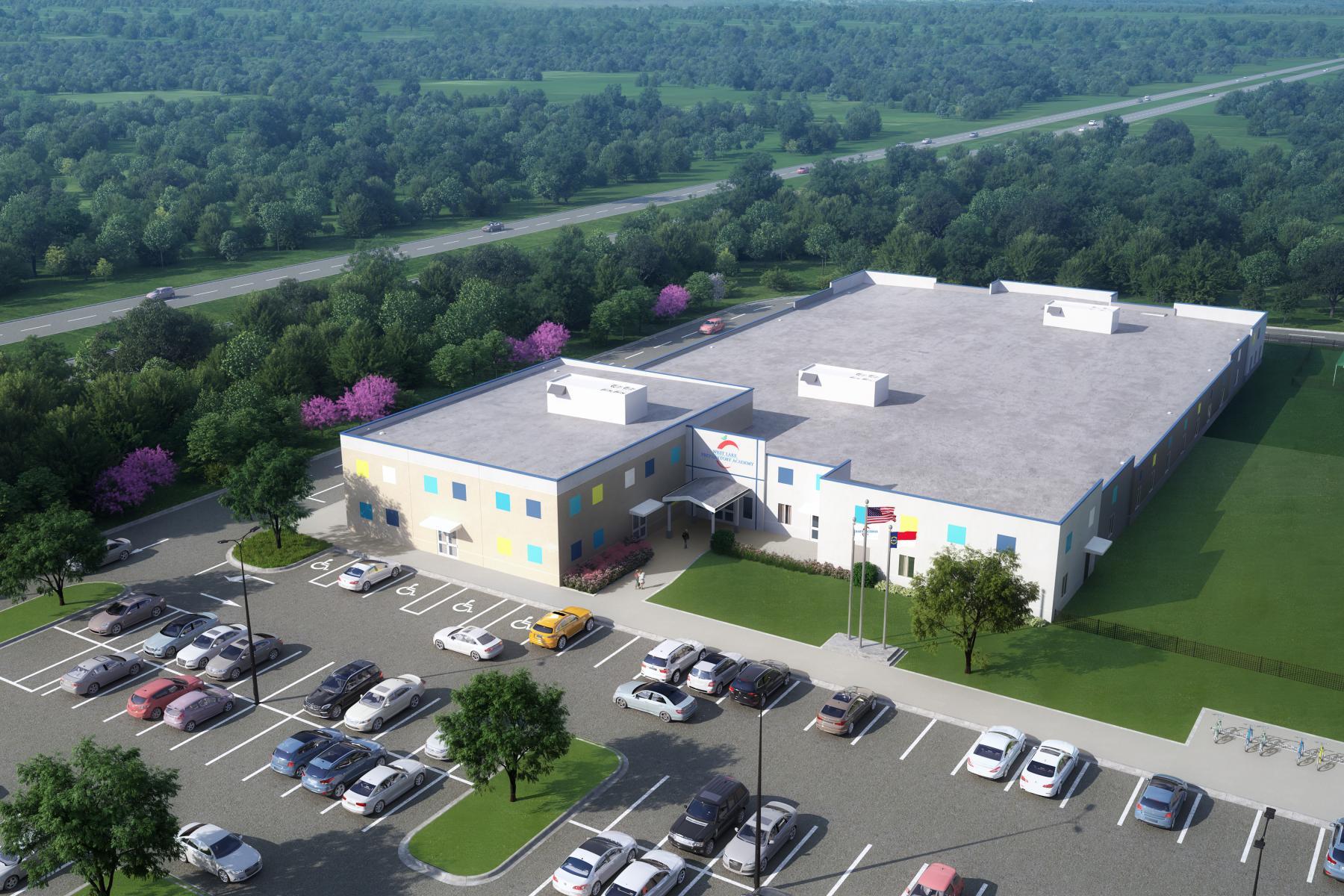 Denver, NC
(
Nov 19, 2020
)
When West Lake Preparatory Academy (WLPA), a new K-8 charter school in Denver, opened its doors this fall, it was with great anticipation of things to come. Students started classes in a temporary location at Holy Spirit Parish Activity Center. On Thursday, Nov. 19, at 9:00 a.m., an official groundbreaking ceremony will be held at the school's permanent site at 1691 Forney Creek Parkway in Denver, NC. The school is governed by the West Lake Education Foundation and managed by Charter Schools USA. Ryan Companies US, Inc. is the construction company. Applications are now accepted for students in kindergarten through sixth grade. Grades seven and eight will be added in subsequent years. Those interested can apply online at www.wlakeprep.org. 
"We are so excited to break ground for this innovative school model," said Danny Hester, president of West Lake Education Foundation. "There is no doubt that this school will stand as a beacon for all other schools in offering educational options to students in the Denver area."
The school's principal, Jennifer Wilson anticipates exceptional growth in students.
"The extended time we've had in our temporary facilities has allowed our school family to grow together in unprecedented ways," said Wilson. "We look forward to expanding on our student-centered foundation and building on the family-like culture we've developed since opening."
The educational environment is unique and features open learning spaces that accommodate full grade levels with pull-out spaces for differentiated learning.  The educational standards practiced by schools managed by Charter Schools USA will continue, but the method of delivery will be dramatically different.  Some of the featured options will include group seating with white-board table tops, standing desks, wobble boards and quiet spaces as well as group learning spaces. Teachers will share all students within a certain grade level and will work together to assure every student meets or exceeds standards while learning to the best of their ability at the level where they can be successful. All students have 1:1 iPad technology in all grades from kindergarten to sixth grade.
Classroom spaces are designed to optimize learning among age groups with break out rooms for specialized instruction. Research has shown that learning spaces with flexible seating options help students tap into their creativity and learn in an academic environment that fosters collaborative learning, critical thinking and problem solving.
Ryan Companies, the builder, has partnered with Red Apple Development and Charter Schools USA for more than 10 years building unique educational facilities.
"The official groundbreaking of West Lake Preparatory Academy is a celebration the entire community  can take pride in as we open a dynamic, state-of-the-art learning environment that provides new opportunities for students while reducing the need to spend public monies on building additional classrooms," said Max Bosso, vice president of real estate development at Ryan Companies. "Ryan Companies worked tirelessly with county officials to successfully rezone this property so we could deliver a facility that seamlessly blends within the larger neighborhood and is well-positioned for future growth. We have partnered with Charter Schools USA for the last 10 years, and are pleased to mark the conclusion of another substantial project with an organization that understands how well-planned building strategies translate to a positive learning environment for the next generation of students."
Follow school updates on Facebook by clicking here. Enrollment for West Lake Preparatory Academy is now underway. Those interested may apply online at www.wlakeprep.org.