yum! Kitchen and Bakery to open third location in St. Paul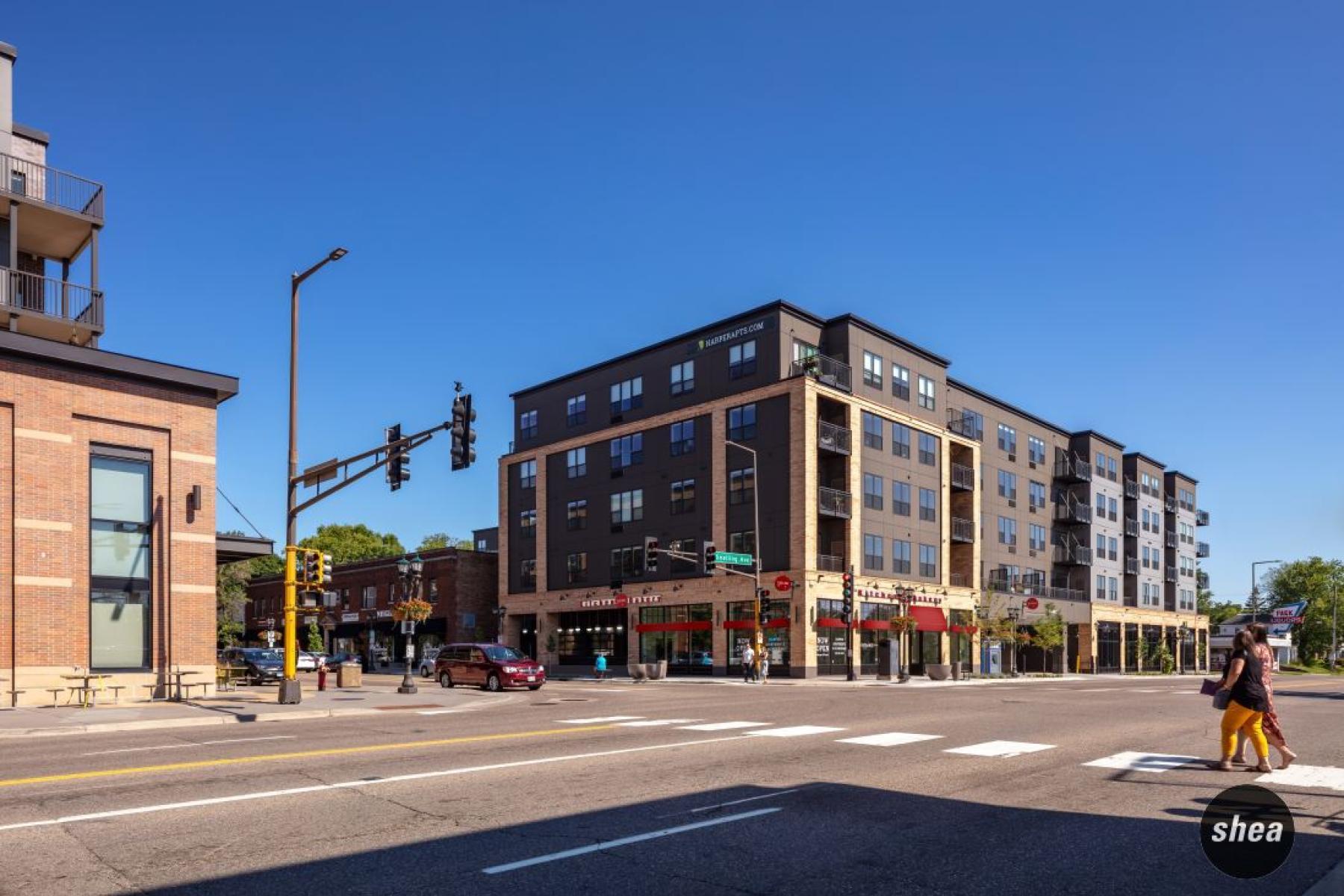 ST. PAUL, Minn.
(
Jul 01, 2021
)
After primarily operating in the West metro for 15 years, yum! Kitchen and Bakery is crossing the river to open its third location, yum! Selby-Snelling. The eatery will be part of the newly built Harper Apartments, a five-story, 163-unit building developed by Ryan Companies US, Inc. and The Excelsior Group and constructed and designed by Ryan. For yum! co-owner Patti Soskin, who grew up in Highland Park, the new location has come full circle.
"When the space became available, we thought it had to be a twist of fate," said Soskin. "My dad lived behind his father's plumbing shop kitty-corner from where our new yum! will be and has known the Ryan family for years from being in the industry as a mechanical contractor. It was all meant to be. We're excited to be part of the community again."
Located on the street level at the southeast corner of Selby Avenue and Snelling Avenue, the 4,116-square-foot restaurant will be similar to yum!'s St. Louis Park and Minnetonka locations. It will feature the same menu with everything made from scratch on-site, friendly counter service, and plenty of seating, including a four-season patio. yum! Selby-Snelling will also offer expanded beer and wine options. Guests will experience an energetic and inviting space to gather with friends and family.
"We're thrilled to add yum! to Harper Apartments," said Mike Ryan, north region president, Ryan Companies. "The Selby-Snelling community is already great place to live and it's going to be even better with this addition. I have family and friends that like yum! so much, they'll lease an apartment at the Harper just to be closer to the chicken salad and Patticake! I have a feeling yum! will become a staple for this neighborhood and a destination for the surrounding community for years to come."
yum! Selby-Snelling is targeting an October opening. To learn more about yum!, visit yumkitchen.com.