Construction Begins on Clarendale West End Senior Living Community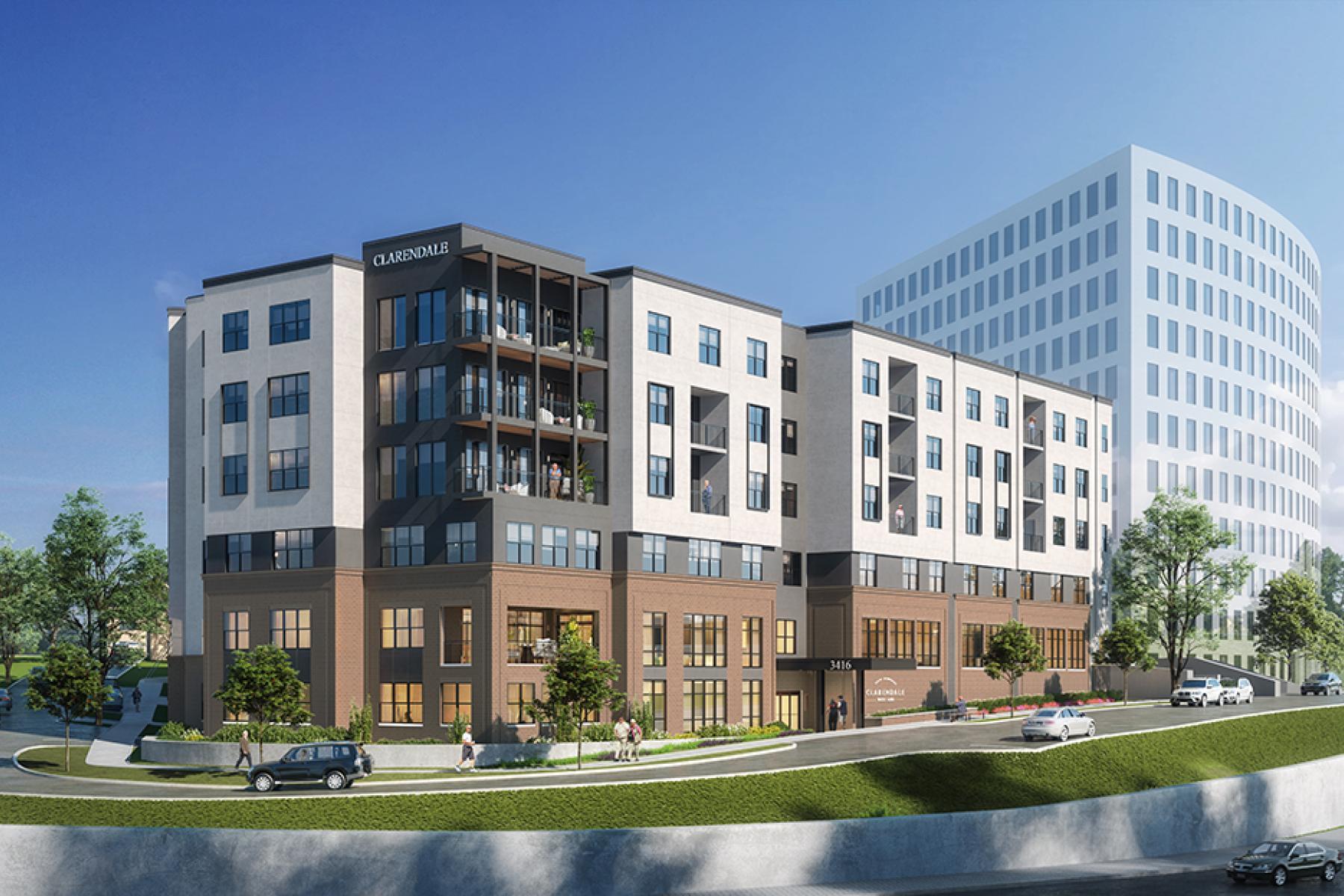 Nashville, TN
(
Aug 09, 2022
)
Along with LCS and Harrison Street Real Estate Capital, we're excited to announce the financial closing and start of construction for Clarendale West End!
Located in the West End neighborhood of Nashville, this senior living community will be the area's newest upscale continuum of care option to be built in 15 years. The community will offer a comprehensive range of services and amenities under one roof to accommodate the changing health needs of its residents—and in perfect time, too. According to Moore Diversified Services, Inc. Nashville's 75+ population is expected to grow 4.4% annually, outpacing the city's annual total population growth of 1.2%.
"As the population ages in the Nashville market, we're going to see senior housing demand continue to increase," said Brandon Raymond, our director of real estate development. "Clarendale West End will not only offer high-quality living options, but an ideal, amenity-rich location just minutes away from downtown Nashville and Vanderbilt University."
The five-story, 261.000-square-foot senior living community will offer 172 units consisting of independent and assisted living, as well as memory care. Amenities and services will include culinary excellence and nutrition-focused dining options with restaurants, bistro and bar options; private dining for events; a theatre; continuing education programs; fitness equipment and group fitness classes; salon and spa; arts programs; landscaped courtyard; transportation to local shopping, events and appointments; medical care; garage parking and more.
"LCS is proud to bring the Clarendale West End to Nashville. This community will offer premier senior living conveniently located close to some of the best entertainment, shopping and hospitals in the world," said GeLynna Shaw, senior vice president, Life Care Services. "We are thankful to have trusted partners, Ryan Companies and Harrison Street Real Estate Capital, that will bring this project to reality."
Our responsibilities include development and construction, and Ryan A+E Inc. is the architect of record. Direct Supply Aptura has been engaged as the project's interior designer. Once complete in Q3 of 2024, LCS will lead day-to-day operations.
We've completed more than 60 senior living communities across the country and of that portfolio, developed 41. Clarendale West End will be the third Clarendale location in Tennessee and 12th project developed in partnership with LCS and Harrison Street.
Learn more about our past senior living projects here.