Developing, Designing and Building for Rapid Response: 5 Life Sciences' Success Stories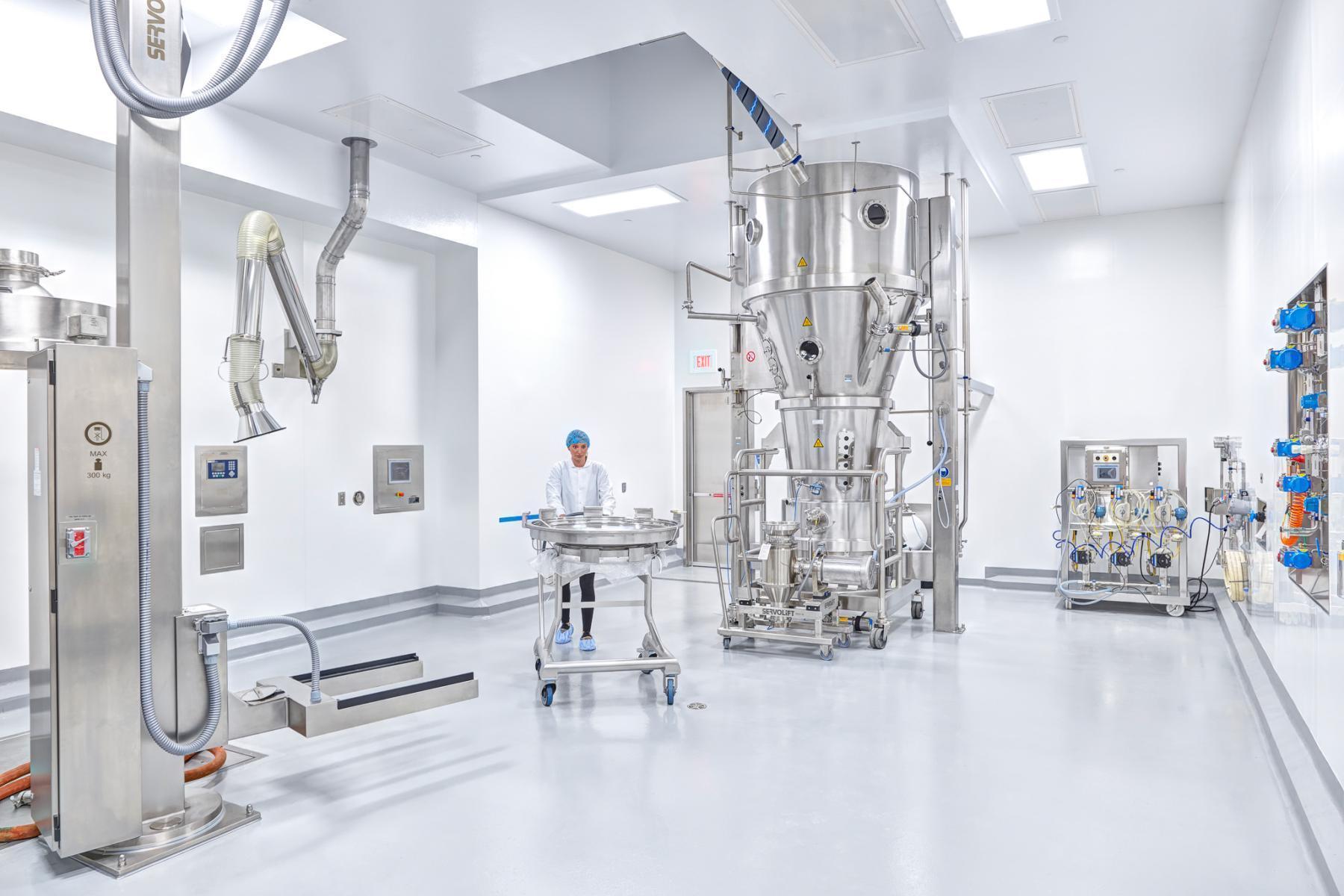 The life sciences industry is steadying to a more normal pace than in the past two years. However there are still space needs with vacancy in some markets in the lower single digits. According to research by CBRE Group, Inc., the demand for life sciences lab, research and development space remains well above pre-pandemic levels and is likely to increase by more than 20% over the next two years.
While more developers have entered the life sciences market since the Covid-19 pandemic, we are not new to this space—we have helped bring impactful life sciences projects to communities for decades, delivering over 2 million square feet of life sciences space in the past 10 years.
Below are some projects we have recently completed that help to enrich lives, provide high-wage jobs and inspire research and development breakthroughs:
Olympus Surgical Technologies America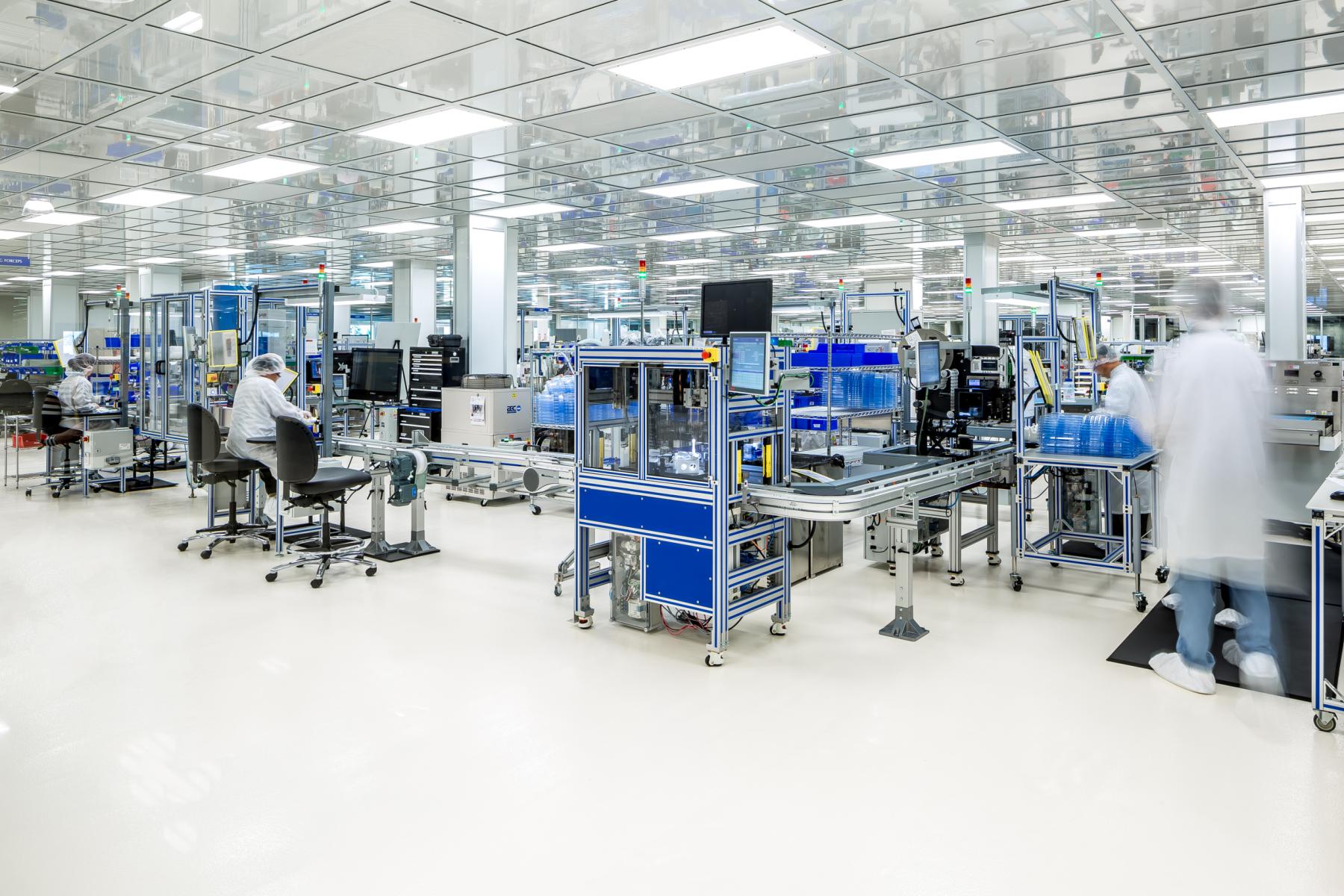 A leader in the field of minimally invasive surgery (MIS) device development and manufacturing, Olympus Surgical Technologies of America had a vision: five separate operations consolidated into one international surgical innovation center housing research, design and production. The only catch was that the facility needed to be constructed and ready to go within a very short time frame. They needed a new two-story facility that incorporated state-of-the-art technology for cleanrooms and a global training center, to serve as an international showpiece for Olympus.
We have a strong track record of working with expedited timelines and developing productive relationships with municipalities. Our ability to secure the site, put together lease agreements and manage city entitlements quickly and efficiently, put us well ahead of the competition. Because we're a single-source team composed of diverse professionals from civil engineering to construction, our process enabled us to collaborate across disciplines to make smart decisions quickly, allowing the cleanroom work to be phased ahead of the completion of the rest of the building. The entire project was completed in 12 months.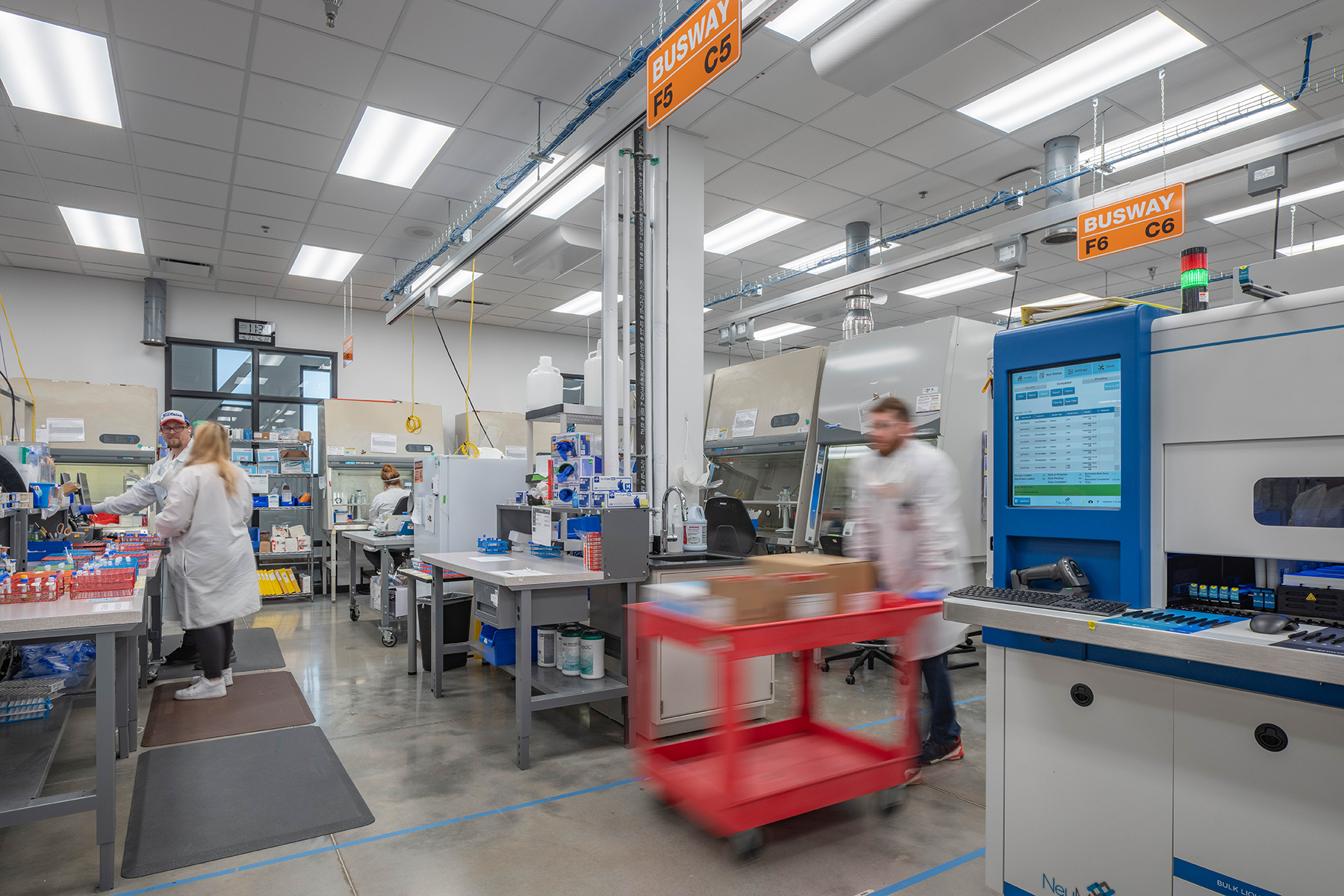 Eurofins Viracor, a leading infectious disease diagnostic testing laboratory, outgrew their existing operations and selected Ryan to construct a 110,000-SF headquarters facility in Lenexa, KS. The new headquarters, nearly twice the size of the company's previous space, houses 450 employees from Eurofins Viracor, Eurofins Viracor BioPharma Services, as well as affiliate Transplant Genomics Inc. The state-of-the-art building not only makes it possible for the client to consolidate facilities, it maximizes their 24/7 workflow efficiencies and provides ample room for future growth.
Eurofins Viracor provides testing around the clock in their facilities, so to accommodate their move across town to this new facility, Ryan coordinated and supported a phased move-in, which resulted in minimal downtime in their operations. To assist with the seamless transition, the Ryan team worked in close coordination with the City to allow the client to occupy the building while construction work was still ongoing in other areas of the building.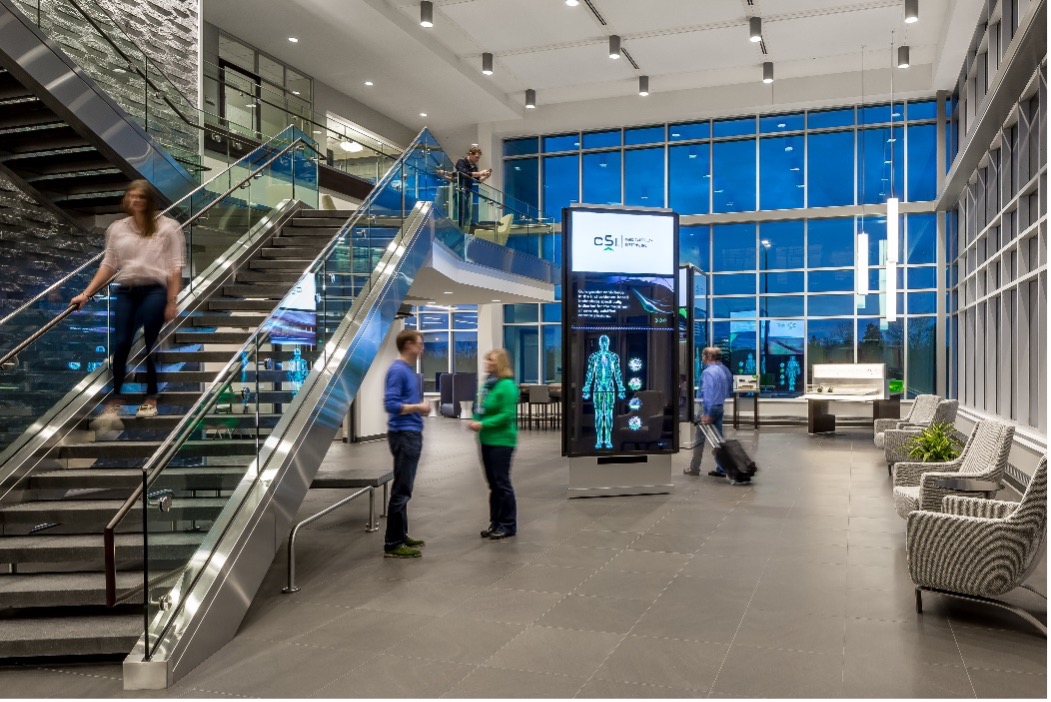 This sophisticated two-story building includes research and development labs, areas and office spaces as well as cleanrooms that required a very lengthy certification process before manufacturing could begin.
To maintain a quick timeline to complete the building, we coordinated the construction in a unique way, putting the center of the building on an extreme fast track. That portion, which contained the cleanrooms, was completed first, allowing Cardiovascular Systems, Inc., (CSI) to bring in equipment and start the certification process before the rest of the facility was completed. Maintaining efficiency while working with this unique, multi-phase timeline required intricate coordination and careful attention to safety.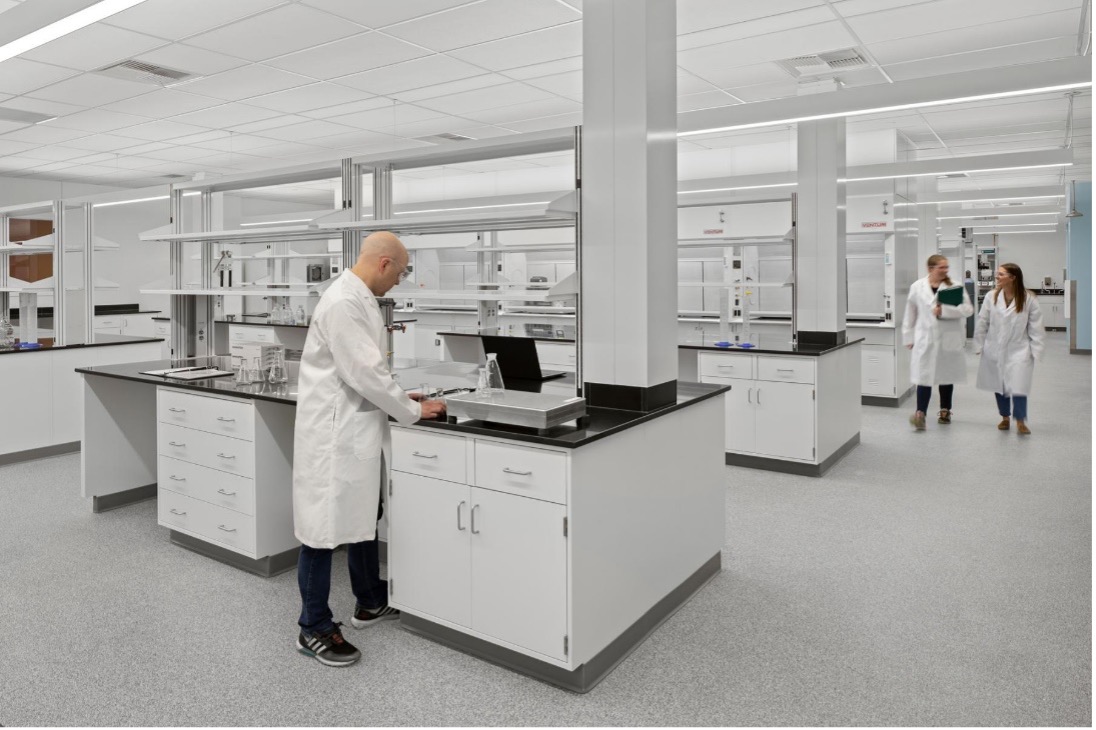 Our 60-acre Woodbury Lakes business park was the perfect fit for the corporate headquarters of Kindeva Drug Delivery—a leading global supplier of development driven pharmaceutical delivery solutions. In addition to providing them with the ideal 12-acre parcel adjacent to the I-94 corridor, we also offered the precise set of services they needed: infrastructure development, architecture + engineering capital markets, and extensive clean room and high-finish industrial construction expertise.
Given the intensive technical requirements and impact of Covid-19 on the financial environment, the project required an unusually complex capitalization structure, while the location—former farmland—needed extensive offsite improvements, including utilities and roadworks, all on a tight timeline. Meanwhile, our architecture + engineering team moved forward with the rigorous process of determining objectives and defining the stringent laboratory requirements, with state of-the-art controls pertaining to air quality, dust particles, humidity levels and temperatures.
The handsome 137,897-SF, two-story headquarters—with capacity for downstream expansion—will serve the needs of Kindeva's corporate leadership and critical support functions, while promoting collaboration among more than 200 scientists, engaging in research, development and clean room manufacturing.
Upsher-Smith Laboratories Plant C Buildout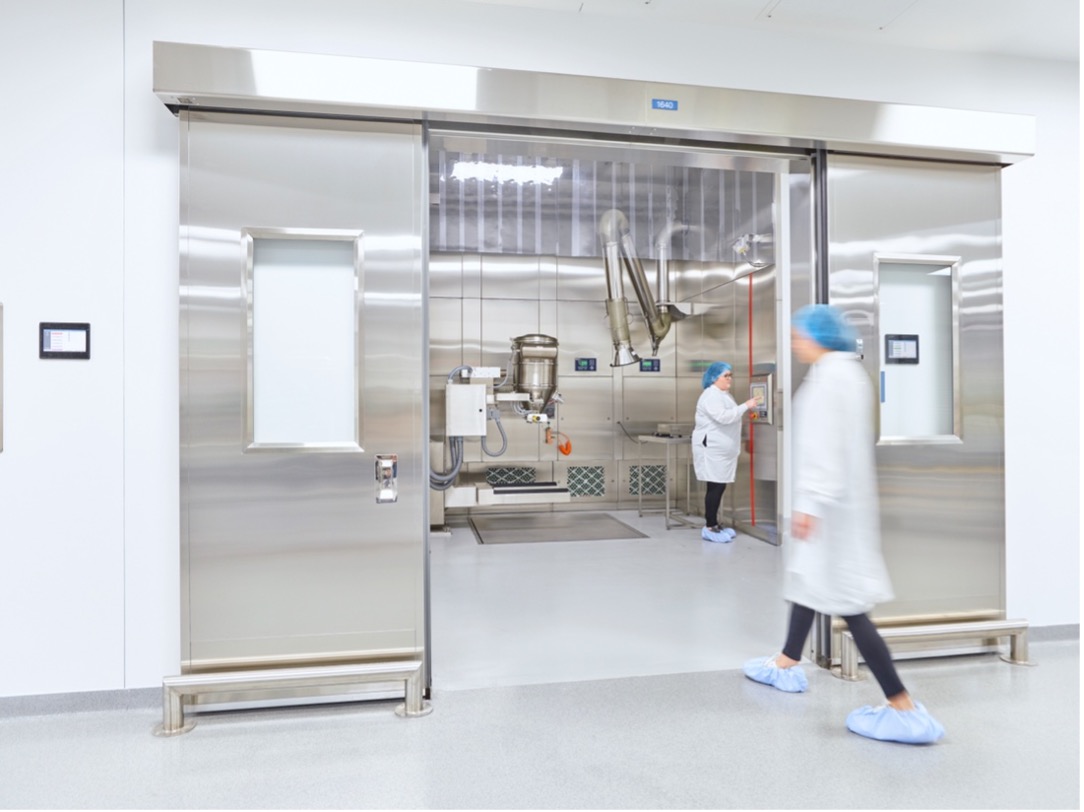 Upsher-Smith Laboratories is a leading manufacturer of generic and branded pharmaceutical products, headquartered in Minnesota. Built on open communication with a relationship that goes back to 2000, Upsher-Smith has trusted Ryan Companies with many of their facility needs, from the development, design and construction of their 193,300 square-foot headquarters in Maple Grove, MN to multiple remodels and expansions ranging from 5,000 to 300,000 square feet.
In August of 2020, Upsher-Smith tapped Ryan to build an expansion to their existing headquarters to consolidate manufacturing operations which, up until that point, were spread out across Colorado and Minnesota. Referred to as Plant C, the new state-of-the-art cGMP and cleanroom facility enables Upsher-Smith to manufacture, package, distribute and warehouse pharmaceuticals. The expansion also positions Upsher-Smith for future growth as a contract manufacturing organization.
Ryan was engaged early in the project development process for Plant C, as the concept design was evolving. We immediately stepped in to help manage the design, acting as a true partner and bringing multiple technical partners together to best serve Upsher-Smith. Throughout the process, we provided services above and beyond what is typically provided by a general contractor by leading design meetings and facilitating coordination among the team—working in more of a design-build delivery model.
Because of our depth of assistance on the project, it was determined that Upsher-Smith's needs were misaligned with the scope of the initial design. With our help to right-size the project for the final build, mechanical costs were reduced by nearly 25 percent compared to the initial design and still met all of unique technical requirements.
Life sciences projects require thoughtful considerations and precise construction to create the technically complex environments required by this type of work. Our industry knowledge and end-to-end services—from site acquisition and financing to understanding the nuances of unique system requirements—enable us to develop and execute projects in a collaborative and streamlined way to get each project successfully across the finish line and meet our clients' goals.