How We Sustain a Culture of Safety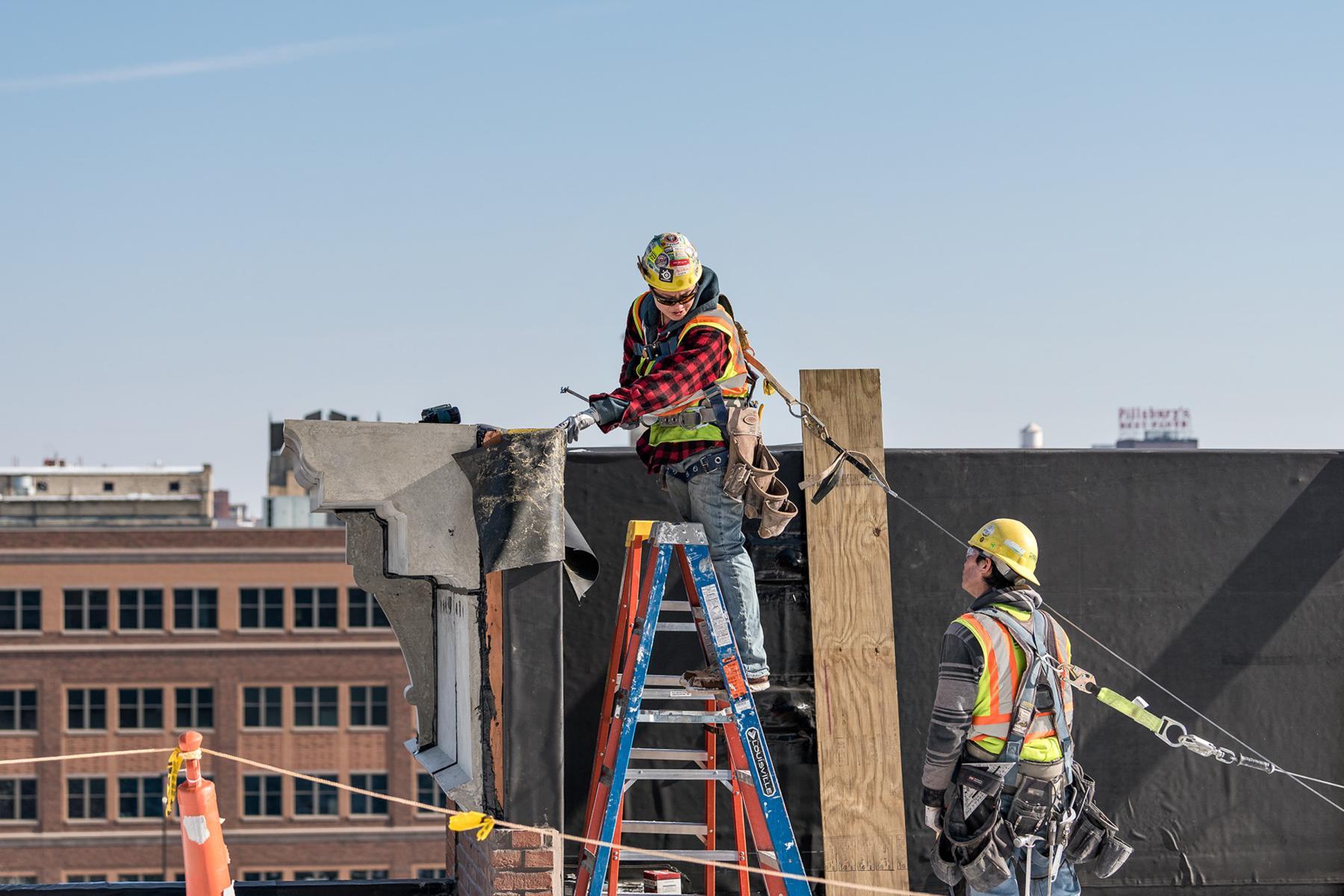 It's one thing to integrate safety into our culture, but it's another to be recognized for it. To further demonstrate how seriously we take health and safety on our project sites, we've participated in the Safety & Health Achievement Recognition Program (SHARP) through the Occupational Safety and Health Administration (OSHA) Consultation Division for several of our projects since 2007. To date, we've achieved SHARP status at 12 different projects. Currently, we have SHARP status in Arizona and at four projects in Minnesota: 10 West End, Eleven, Highland Bridge and Upsher Smith.
So, what exactly is SHARP and why is it important to Ryan? Simply put, the program recognizes businesses that maintain exemplary safety and health programs, but also grants exemption from OSHA programmed inspections for up to two years and subsequent renewal for up to three years. Plus, it helps us sustain and promote a culture of safety with our team members and subcontractors.
Corporate Safety Director John Gaddini said, "The SHARP program helps expose subcontractors to our health and safety best practices that go beyond OSHA's minimum standards. They can take what they've learned from working with Ryan and implement them at other projects. It's a win-win for everyone involved."
Several requirements and processes are involved to qualify for SHARP status. It's a year-long evaluation process that includes:
Monthly site visits with a comprehensive hazard identification survey and evaluation of the company's safety and health program and jobsite safety culture obtained through employee interviews and observations.

Providing a copy of a safety manual that addresses, at a minimum, OSHA's guidelines.

Correcting all hazards identified by an OSHA onsite consultant and sharing a record of injury and illness rates.

Ensuring the Total Recordable Case (TRC) and Days Away, Restricted and Transfer (DART) rates are below the National Bureau of Labor Statistics industry rate for the company's

North American Industry Classification System for more than a year on the project.

Strong employee involvement.
We're currently pursuing SHARP status for a multifamily project downtown Minneapolis and working with OSHA Enforcement on an OSHA Partnership Agreement for a project in Colorado to continue providing safe and healthy project sites for our team members and subcontractors.
Follow us on LinkedIn and Instagram to stay updated on Construction Safety week and the latest news at Ryan.
To learn more about Construction Safety week as a national movement, visit https://www.constructionsafetyweek.com/.
Sources
*United States Department of Labor, osha.gov.