Staying Ahead of the Curve: 4 Senior Living Partnership Stories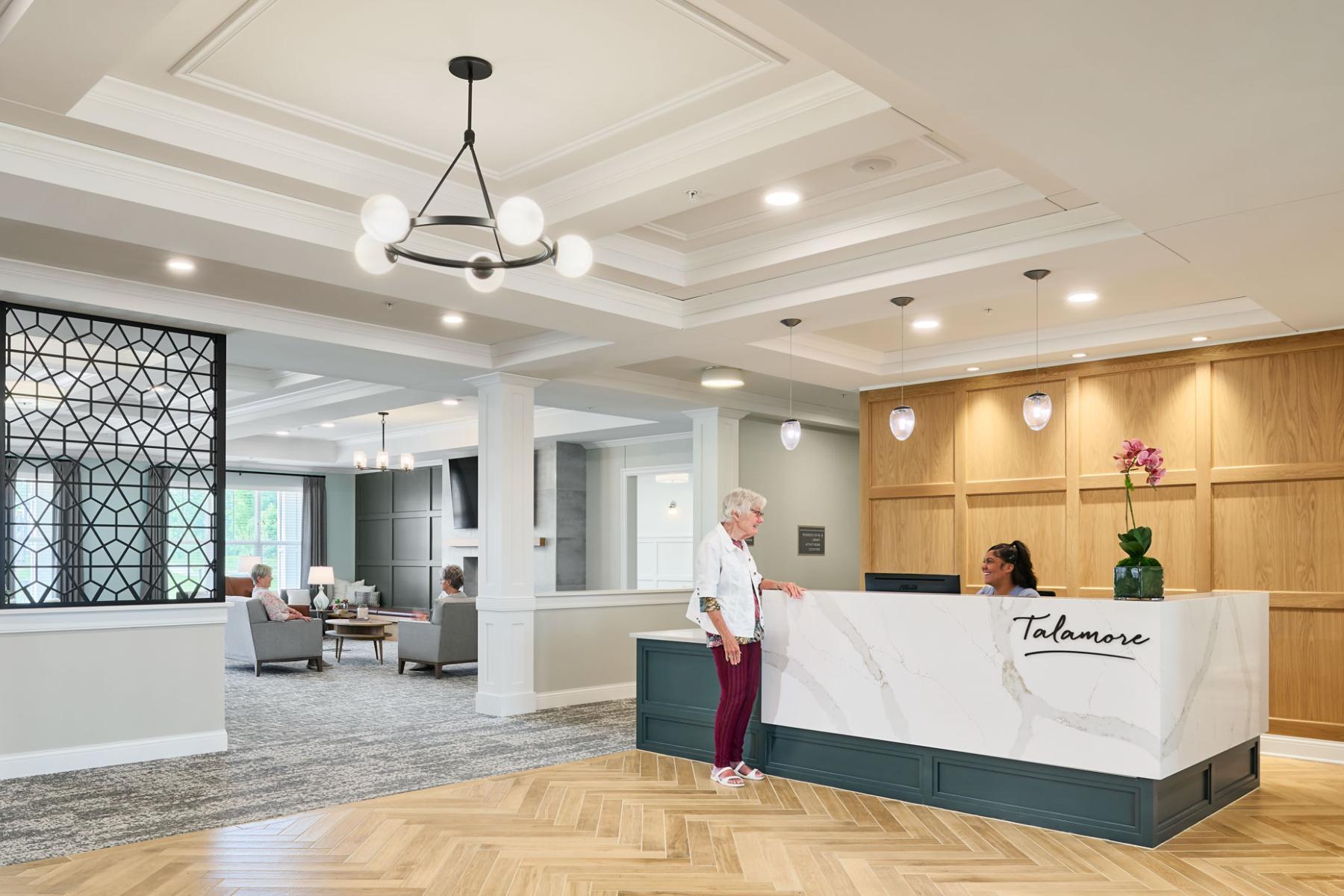 With the population of senior citizens projected to double in the next 40 years, it is important to current caregivers and adults with aging parents to choose a senior living community that is staying ahead of the curve, and meeting the needs of a growing senior population that wants to remain engaged and active.
And we are doing just that. With operator partnerships in urban, suburban and redevelopment locations, our senior living team taps into our own development and owner expertise to ensure that we secure locations for communities that not only have the best market and financial feasibility but opportunities for community engagement and lifelong learning. Thanks to our depth and breadth of experience—from development and design to capital markets and construction—we have developed over $2B worth of caring communities, totaling 6,288 units across the country.
Here are just a few examples of our operating partners and key senior living projects from our portfolio: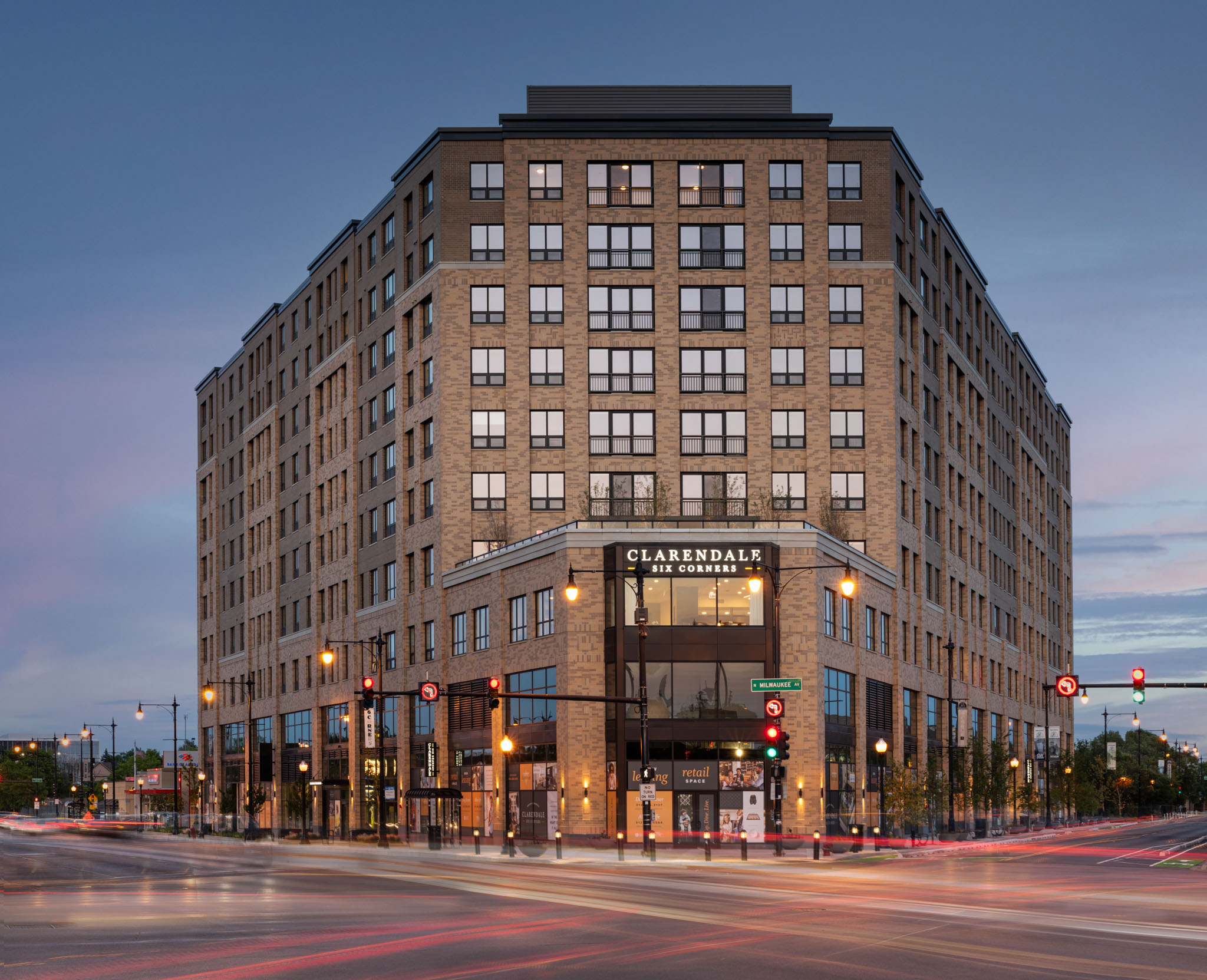 Clarendale Six Corners – Chicago, IL
Operator: LCS
Size: 368,718 SF | 258 Units
Since 2015, we have partnered with Life Care Services (LCS) of Des Moines, IA, creating environments where residents can find the services they need and the amenities they want. Clarendale Six Corners is a prime example of this partnership in creating places and spaces for seniors to thrive.
A stunning senior living environment within a mixed-use development, Clarendale Six Corners exemplifies the character and energy of its urban setting. Shaped by our commitment to intentional economic impact and community involvement, this revitalizing project reflects the creativity, resourcefulness and perseverance of our development, architecture + engineering, construction and capital markets' teams.
Clarendale Six Corners features 258 residential units—independent, assisted living and memory care, with 11 designated as affordable—and meets Chicago sustainability requirements. The triangular shape strengthens residential experience by shortening walking distances to amenity spaces and enabling independent and assisted residents to intermix on upper floors. The landscaped fourth-floor terrace, elevated above the streets and buffered by the two residential wings, improves seniors' connection to the outdoors. The third-floor amenities include multiple restaurant-style dining venues that allow the common spaces to serve varied programming needs, including a theater, fitness center and salon/spa. The street level provides inviting retail spaces, covered valet parking and 153 off-street parking spots.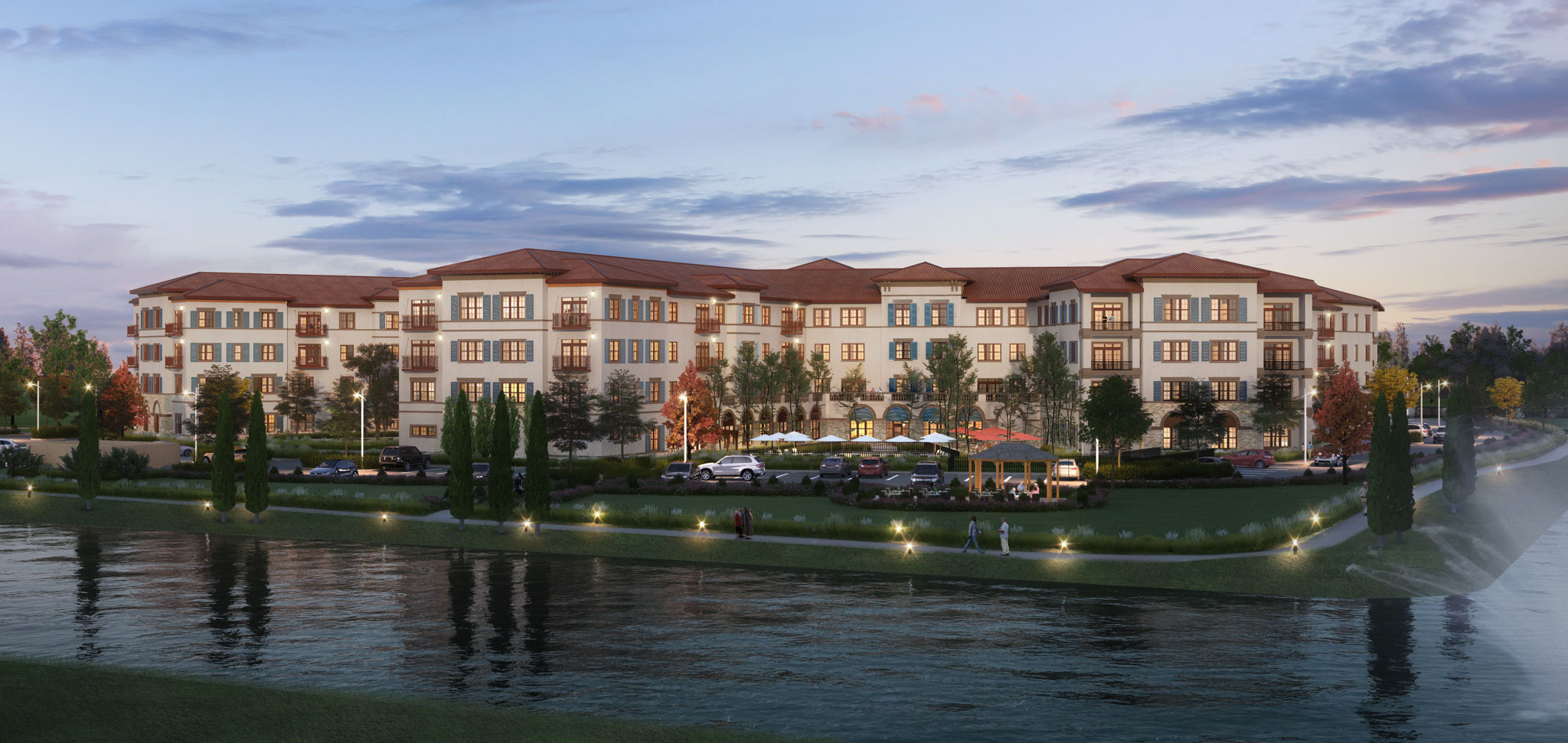 Grand Living at Tuscan Lakes – League City, TX
Operator: Grand Living
Size: 211,805 SF | 186 Units
In 2014, we entered in a strategic partnership with senior living operator Grand Living Management, LLC, to develop, design, build and operate distinctive senior living communities across the country. In developing the Grand Living communities, our team worked to create a flexible, replicable model that would bring value to the community in which it was situated. The goal is to achieve lower costs and increase efficiency and speed to market, while still creating a custom, amenity-rich environment that suits the surrounding community. Our long-standing partnership with operator Grand Living Management, LLC, ensures continuity of service across properties and guarantees accountability at all stages of the project. From development to design to construction, turnover and beyond, we are invested in the ongoing success of the Grand Living communities and the thriving of the individuals who live there. Check out our most recent Grand Living project—Grand Living at Tuscan Lakes.
Set in a European-inspired master planned development near Houston, TX, Grand Living at Tuscan Lakes provides hospitality-focused, luxury senior living and is the only age-in-place community in the area. The four-story, 211,805-SF high-end community includes 186 units for independent living, assisted living and memory care, and is located at a prominent entrance to the Tuscan Lakes development in League City. Grand Living Management partnered with our development, design, construction and capital markets' teams to create our 11th Grand Living community and third location in Texas.
Surrounded on two sides by a man-made channel with a nearby aqueduct monument, Grand Living at Tuscan Lakes is located near the development's main gates and serves as an anchor to the community. The exterior design reflects the Tuscan-inspired residential surroundings with stucco and stone exterior and tile roof. Specifically designed for Tuscan Lakes, the project features Grand Living's top-of-the-market amenities, including three restaurants, club, lounge, library, spa, pool, large performance theater, and outdoor courtyards. Nearby highlights include walking paths, shops, restaurants and NASA's Johnson Space Center.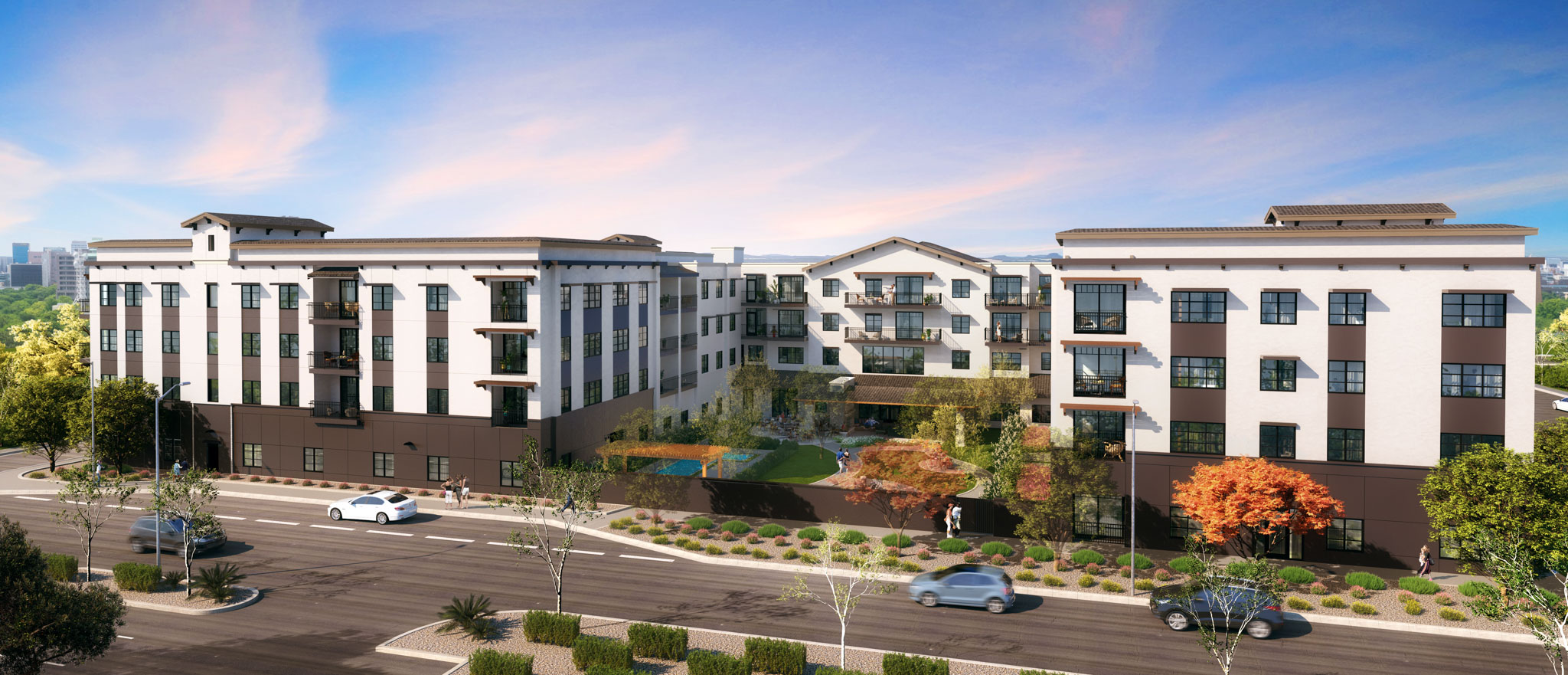 Acoya Shea – Scottsdale, AZ
Operator: Cogir
Size: 178,200 SF | 147 Units
When senior housing company Cadence Living began in 2016, they needed a trusted partner with industry expertise and a respected reputation to assist in securing capital to efficiently move forward with growth and expansion. Since 2017, Cadence Living (now called Cogir) and our financial and strategic partnership has been dedicated to positively impacting communities through joint ventures of ground-up developments branded under the name Acoya. Our close partnership allowed the client a more hands-off approach because of their established trust in our team. We delivered the desired combination of luxury and accessibility for aging in place, including multiple dining venues, resident lounges, spa, theatre room and salon.
As our third Acoya project in Arizona (and fifth Acoya project in our portfolio), Acoya Shea highlights the continued partnership between us and Cadence Living. This 147unit luxury senior living community offers state-of-the-art independent living, assisted living and memory care housing options, appealing to a growing population with diverse needs.
As an area known for amenities and affluence, the City of Scottsdale has specific standards that help define which development projects get the green light. Our development team navigated a thorough process for obtaining necessary build and rezoning permits, while feeling pressure of a fast-approaching city council election that could adversely impact project approval. The team tapped into our trusted relationships with the zoning attorney and planning commission members, and together we streamlined the process to secure approval to keep the project on-schedule.
Always proactively identifying opportunities for cost-effectiveness, our architecture and construction teams collaborated to improve the original engineering of the building design. Drawing added value from our collective insight, we combined our building materials knowledge and engineering expertise to alter the exterior pop-out design from concrete to foam, reducing the overall construction costs.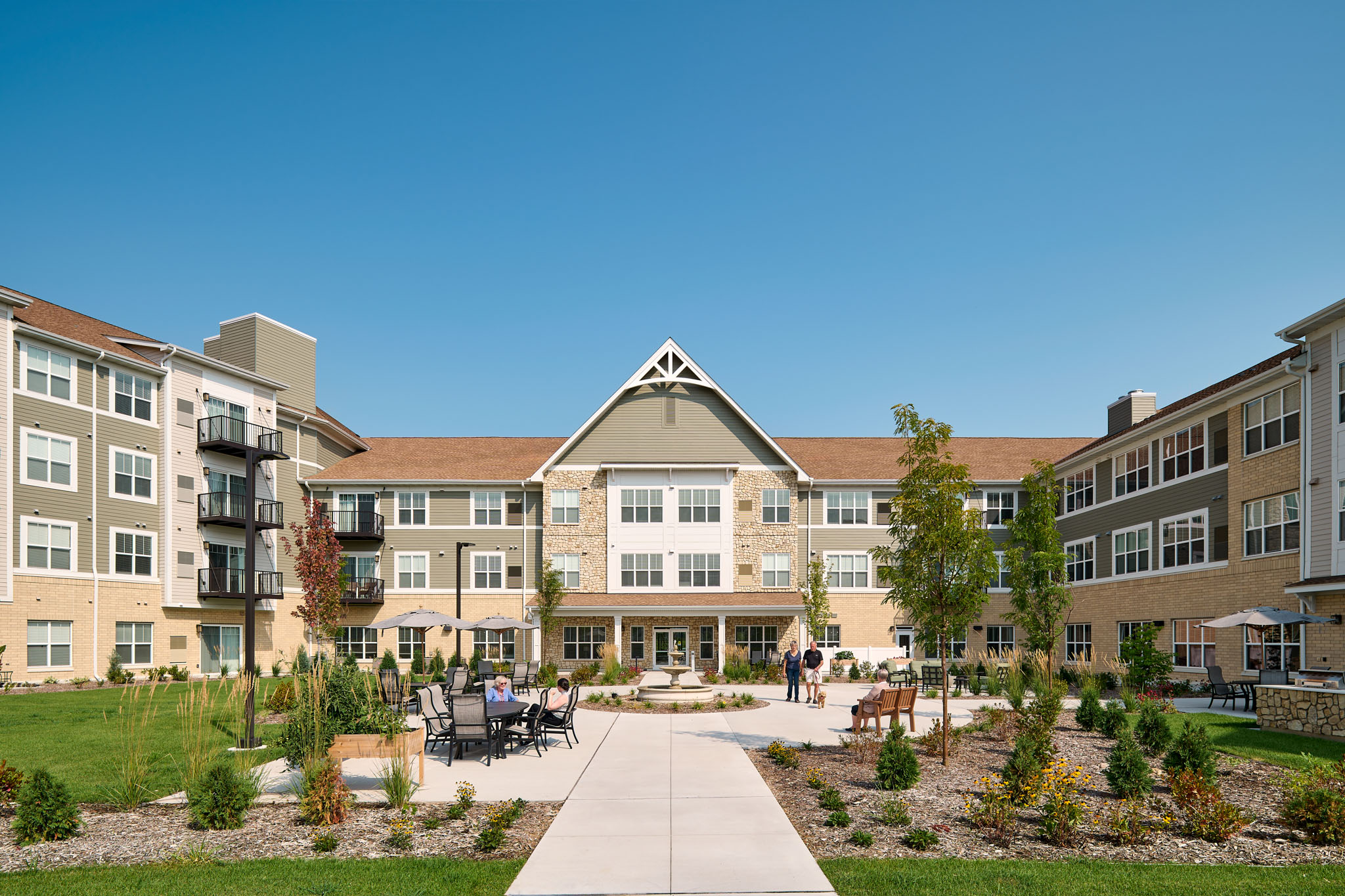 Talamore Woodbury – Woodbury, MN
Operator: Great Lakes Management
Size: 244,612 SF | 200 Units
Teaming with our trusted operating partner, Great Lakes Management, we have added another outstanding Talamore senior living community to our portfolio of communities throughout the North, providing development, design, construction and capital markets. Each age-in-place community is strategically situated in a vibrant neighborhood—attractive to visitors as well as residents—with amenities that reflect genuine needs and thoughtfully allocated resources. Designed to feel warm, comfortable and inviting, Talamore communities nurture meaningful engagement, care and connection with the wider community. Talamore Woodbury is another example of our core commitment to creating stimulating and supportive environments that enable seniors to live with grace and dignity, finding fulfillment at each life stage.
Set in one of the fastest growing communities in the Twin Cities, Talamore Senior Living Woodbury brings amenity-rich senior housing to the city's Gateway District. The four-story, 200-unit community provides age in place care just 10 miles from Saint Paul, MN, and is surrounded by new residences and amenities. Our development, architecture + engineering, construction and capital markets teams were all engaged on this project, meeting a nearly 10-year goal to develop senior housing in Woodbury.
The largest and most sophisticated Talamore project, the 244,612-SF Woodbury community provides several levels of care: independent living, assisted living and memory care; and features a lobby, club room, activity rooms, cook-in area, large multi-purpose room, multiple dining rooms, café, coffee shop, and wellness suite with salon, spa and fitness rooms. Inspired by a natural color palette, the interior welcomes guests and residents with natural light, wood paneling, ceiling molding, tile flooring, metal screening, stone and wood details, and modern light fixtures. Outdoors, we created a courtyard with a grill and firepit, a meditation garden with fountain, reading areas and two memory care gardens. We are utilizing team-based decision making, cost transparency and creative solutions to ensure a successful final project.
Building high quality, desirable senior living communities isn't just about bricks and mortar of investment returns. It's about creating spaces where people feel safe, supported, connected and cared for. And it's about designing spaces that we would want our own parents – and ourselves – to live in.
CONNECT WITH US
Contact Julie for your senior living needs