We're growing at Ryan Companies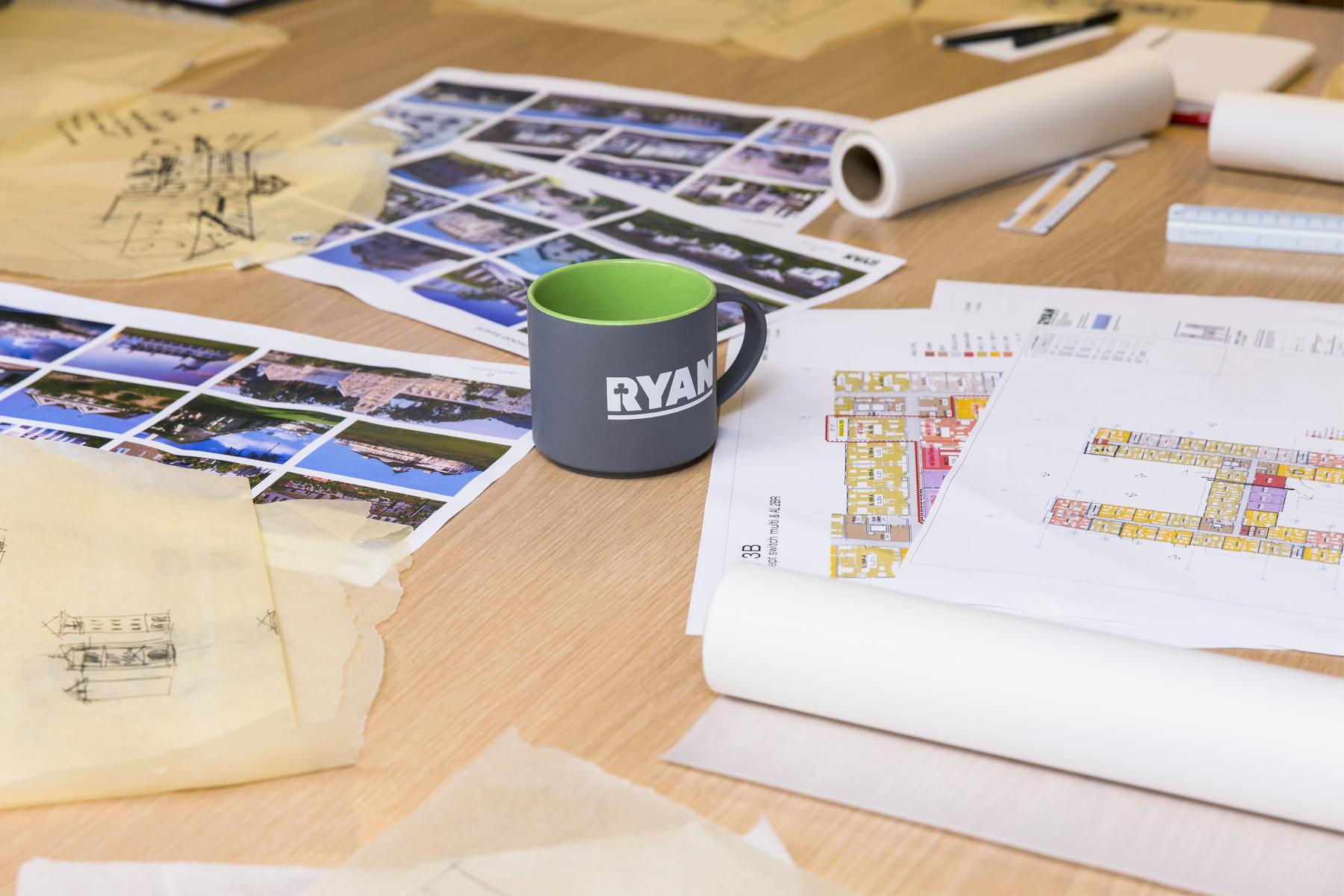 Minneapolis, Minn.
(
Sep 27, 2021
)
Exciting things are happening as we approach the end of 2021. This year marked a year of growth for Ryan, despite the lingering challenges everyone faced surrounding the height of the pandemic. Ryan anticipates the delivery of 146 projects totaling more than 28 million square feet of new construction and has active projects in nearly every state. And as we grow our presence in key regions, several leaders within the company are shifting into new roles in the company.
"Ryan's success is driven by our team and the leadership appointments we are sharing today position our organization for a clear path forward and continued success," said Brian Murray, chief executive officer.
Family is one of our core values and as we celebrate our leaders' transitions, it will be bittersweet to bid farewell to Jeff Smith who will be retiring at the end of the year and Rick Collins, who will be stepping back to mentor others within the company.
"In addition to their innumerable contributions, everyone at Ryan is incredibly grateful for the contagious passion, character, intellect, and wit, displayed by Jeff and Rick throughout their careers at Ryan," said Mike McElroy, chief investment officer.
In true Ryan fashion, let's give a big sláinte to the following leaders who will officially transition into their new roles January 2022.
Jeff Smith will retire as president after 35 years with Ryan. As president, Smith oversaw the formation and execution of the company's strategic initiatives including business development and fostering client relationships. During his tenure at Ryan, Jeff was instrumental in opening and leading the company's Midwest and Great Lakes regional offices.
After 23 years with Ryan, Rick Collins will step back from his role as the company's western division president and will focus on mentoring several members of the development and leadership teams around the country. During his time at Ryan, Collins has focused on driving strategy and growth, helping broaden the company's geographical reach. He also spearheaded many of Ryan's most complicated and impactful projects.
With Collins taking on a new role, Collin Barr will shift from central division president to president of the company's southern and western divisions. With more than 30 years of experience, Barr will build on the vision and direction for business development in the Ryan offices he will oversee, which includes Atlanta, Austin, Dallas, Phoenix, San Diego Seattle and Tampa.
Chuck Carefoot has been promoted to president of Ryan's southwest region. Carefoot has held numerous leadership roles during his 25 years at the company including most recently as senior vice president of operations for the southwest region based in Phoenix. Carefoot has been instrumental in helping grow the southwest region and supported Ryan's expansion into San Diego, Seattle and Denver. In his new role, he will oversee 175 team members of all service lines.
After leading Ryan's north region for the past four years, Mike Ryan is being promoted to president of the company's northern division. He will draw on his expertise to provide strategic vision in the selection of projects that best align with Ryan's goals in the offices he will oversee, which includes Chicago, Minneapolis, Kansas City, Cedar Rapids and Des Moines. In addition, Mike will help establish and oversee the company's geographic expansion into the Rocky Mountain region based in Denver.
Taking over as Ryan's north region president is Tony Barranco. Barranco joined the company in 2005 and in his role as senior vice president of real estate development, played an integral role in dozens of Ryan projects with development value in excess of $2 billion. Most recently Tony was the executive in charge of the Downtown East project in Minneapolis and led the Highland Bridge Development in Saint Paul, the company's largest development project to date.