Ryan A+E, Inc. Reaches Significant Milestones and Promotes Several in 2020
Ryan A+E, Inc. is comprised of over 110 design professionals with a common goal: to take ideas and shape them into tangible, meaningful built environments that bring value to customers and communities. Despite the unexpected circumstances 2020 has brought, the team has made several noteworthy achievements since the beginning of the year including key promotions, project milestones across the US, award recognitions and unique stories to share.
Included in the A+E team's major promotions that span Ryan's offices across the country, are Eric Morin, AIA, NCARB, Chris Teigen, AIA, NCARB, Alena Johnson, AIA, ACHA, Linaea Floden, AIA, NCARB, LEED AP BD+C, Lue Yang, Karl Drecktrah, AIA, Jared Olson, PE, LEED AP BD+C, Mike Rother, Lori Johnson, AIA, NCARB, LEED AP, Ashley Wurster, CID, NCIDQ, IIDA and Scott Garvin, Associate AIA . Like many of these individuals who have advanced their careers, several of their sectors and projects have also taken it to the next level since the beginning of the year.
NATIONAL SECTOR GROWTH
Eric Morin, Chris Teigen and Alena Johnson have been named National Directors of Architecture for their respective sectors within Ryan A+E – Morin in Industrial, Teigen in Senior Living and Johnson in Healthcare. Over the past few years, they have led growth and expansion of their sectors to the national footprint of the A+E team. Continuing to focus on their sectors' key accounts, they will contribute to the team's continued success and elevate work and relationships with customers across the country.
Industrial
One of Eric Morin's big projects that is expected to be operational in early 2021 is with major US grocer Kroger and online grocery partner, Ocado. They have joined forces in Monroe, Ohio, to grow Kroger's e-commerce business with automated Fulfillment Centers (FCs) nationwide. Ryan Companies and Ryan A+E were chosen to design and build the first FC in Monroe due to the team's extensive experience working with e-commerce customers and collaborative design-build approach. The facility is 345,000 SF and uses digital and robotic technology to fulfill online grocery orders, in addition to supporting about 400 jobs. The project serves as a prototype for future FCs – which Kroger plans to have as many as 20 – and is a multi-temperature warehouse with functional office space, a distribution center and mezzanine floors. Morin played a major role in building the team and their relationship with Kroger Ocado, which has proved successful as the team was awarded two more FCs that are underway near Orlando, FL, and another near Atlanta, GA.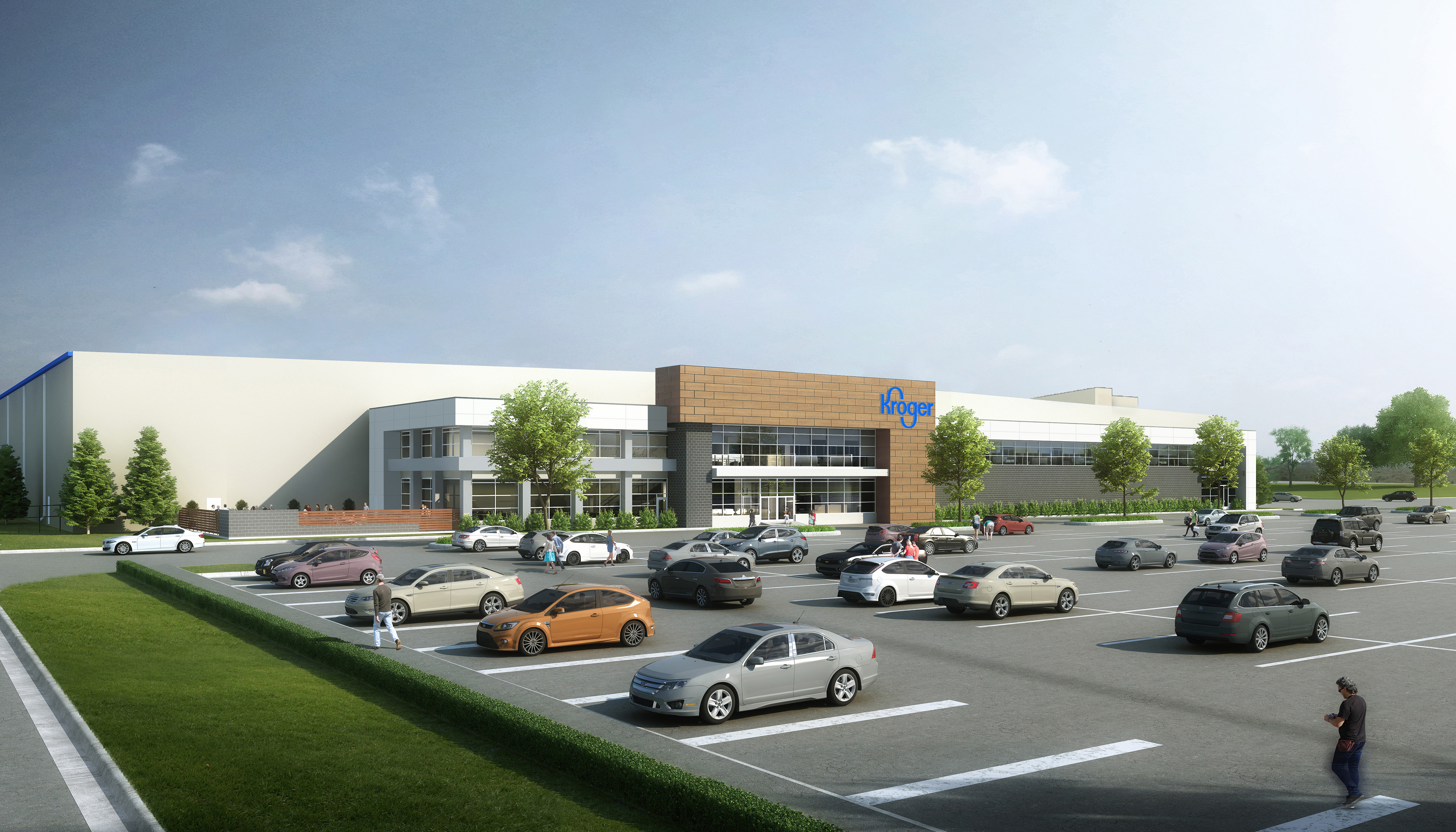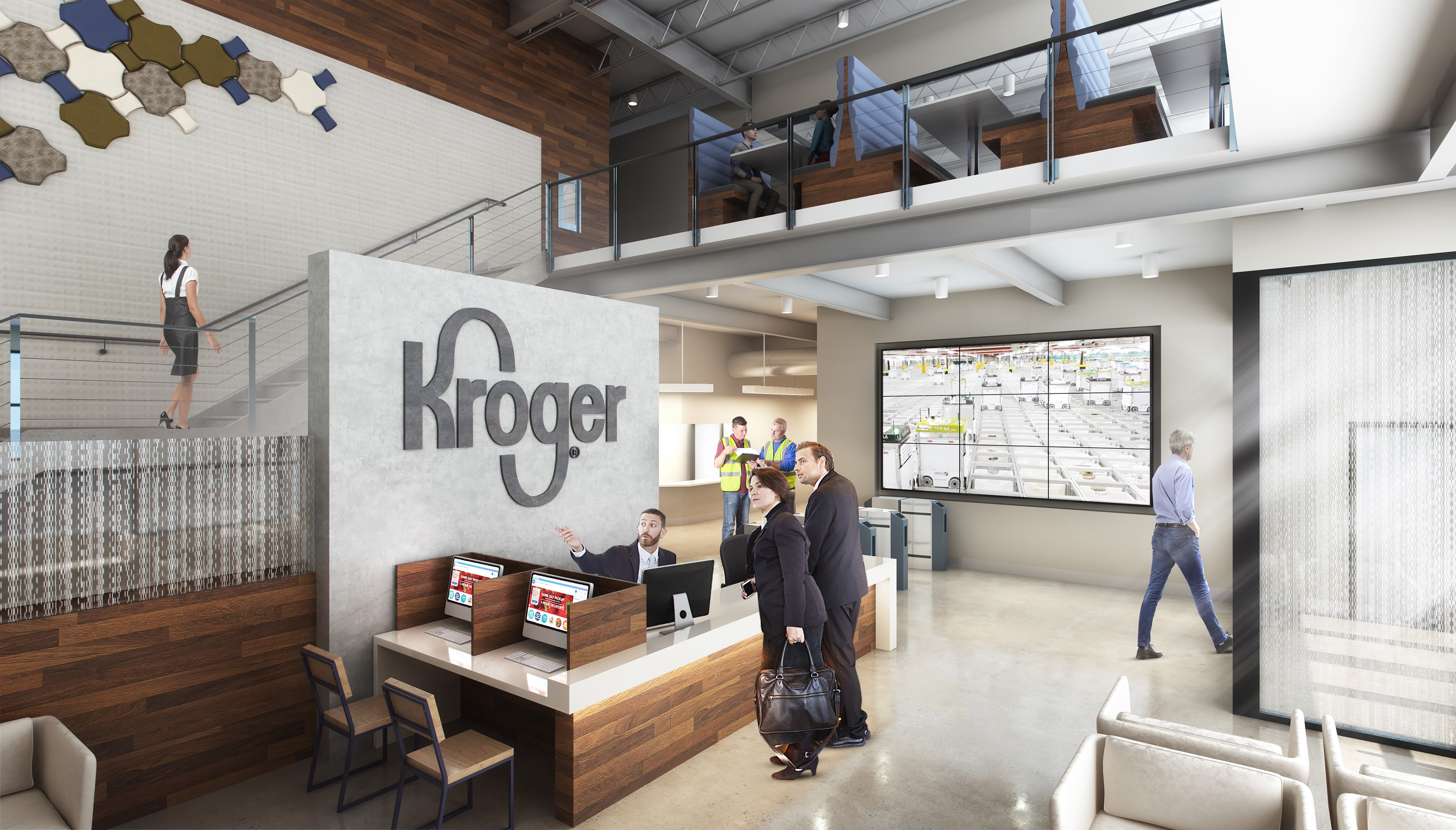 Senior Living
Chris Teigen's team has been busy in St. Cloud, MN, where Talamore Senior Living just wrapped up and opened to residents earlier this year. In partnership with Great Lakes Management Company, Teigen and his team designed, developed and built Talamore, a 168,000 SF senior living community with 138 units that include independent living, assisted living and memory care. The building engages residents and fosters a strong sense of community with its many amenities, including multiple dining venues, a large gathering and community space, club room, party room, a wellness area with an exercise studio, medical consultation rooms and a full-service salon.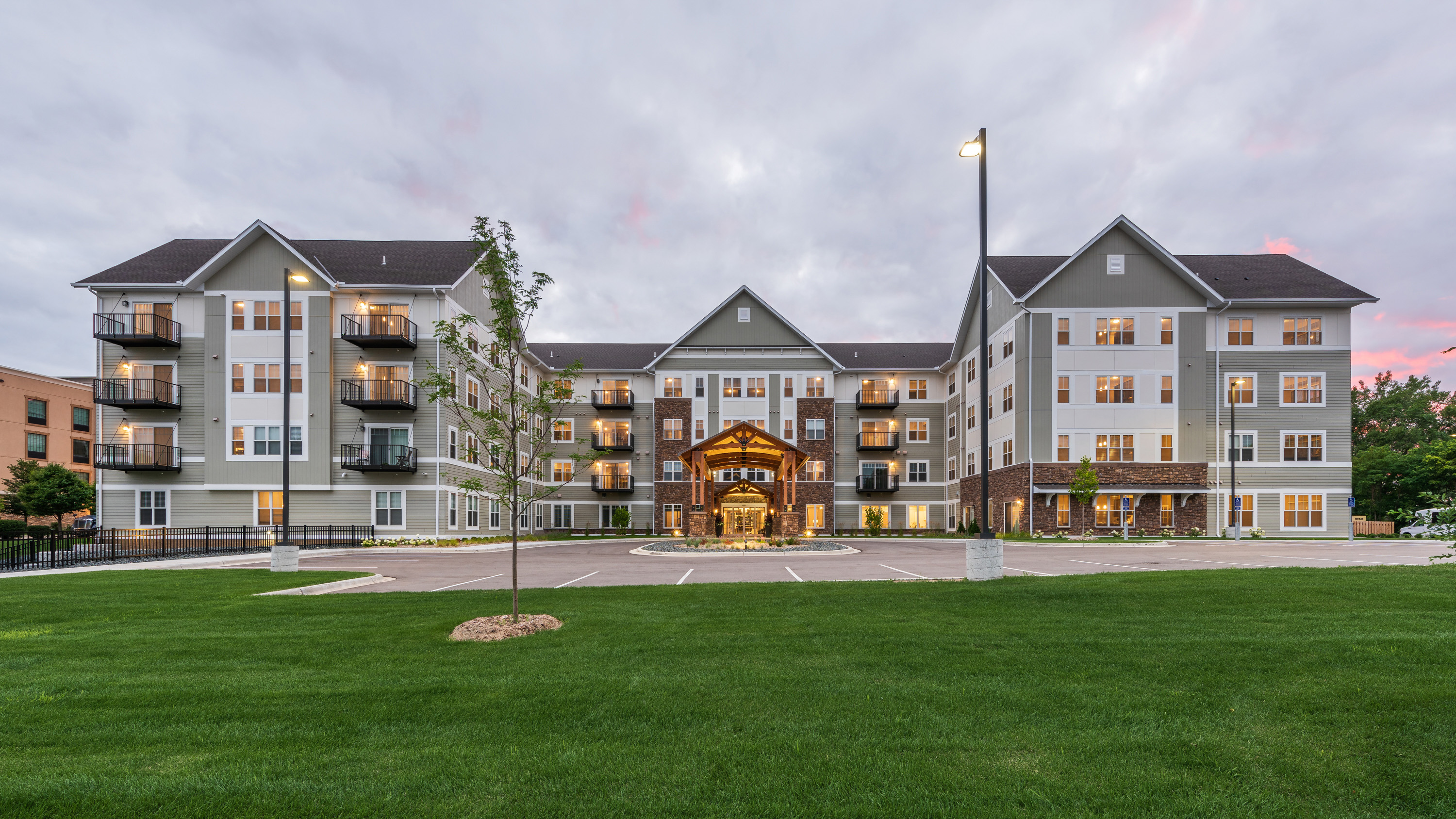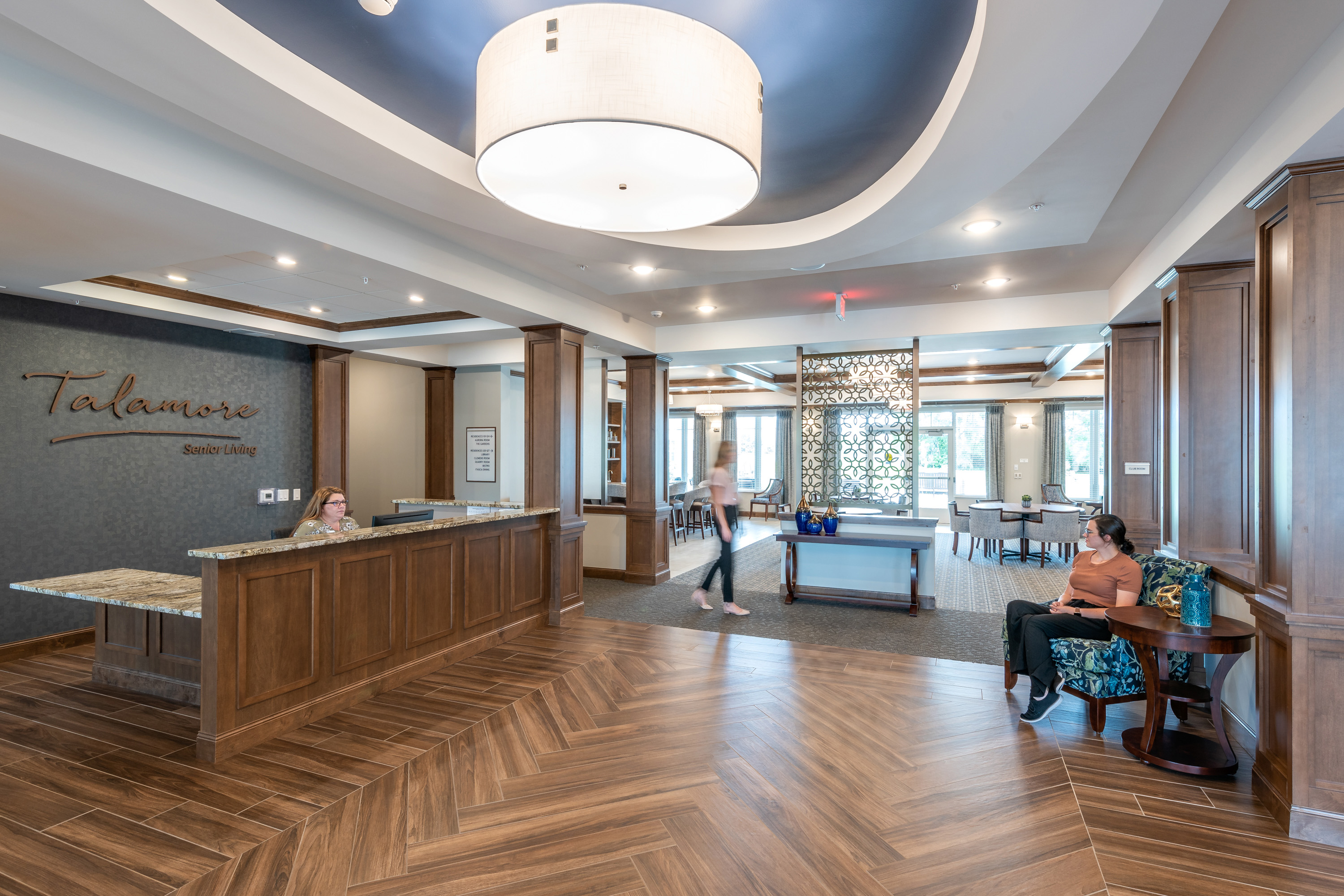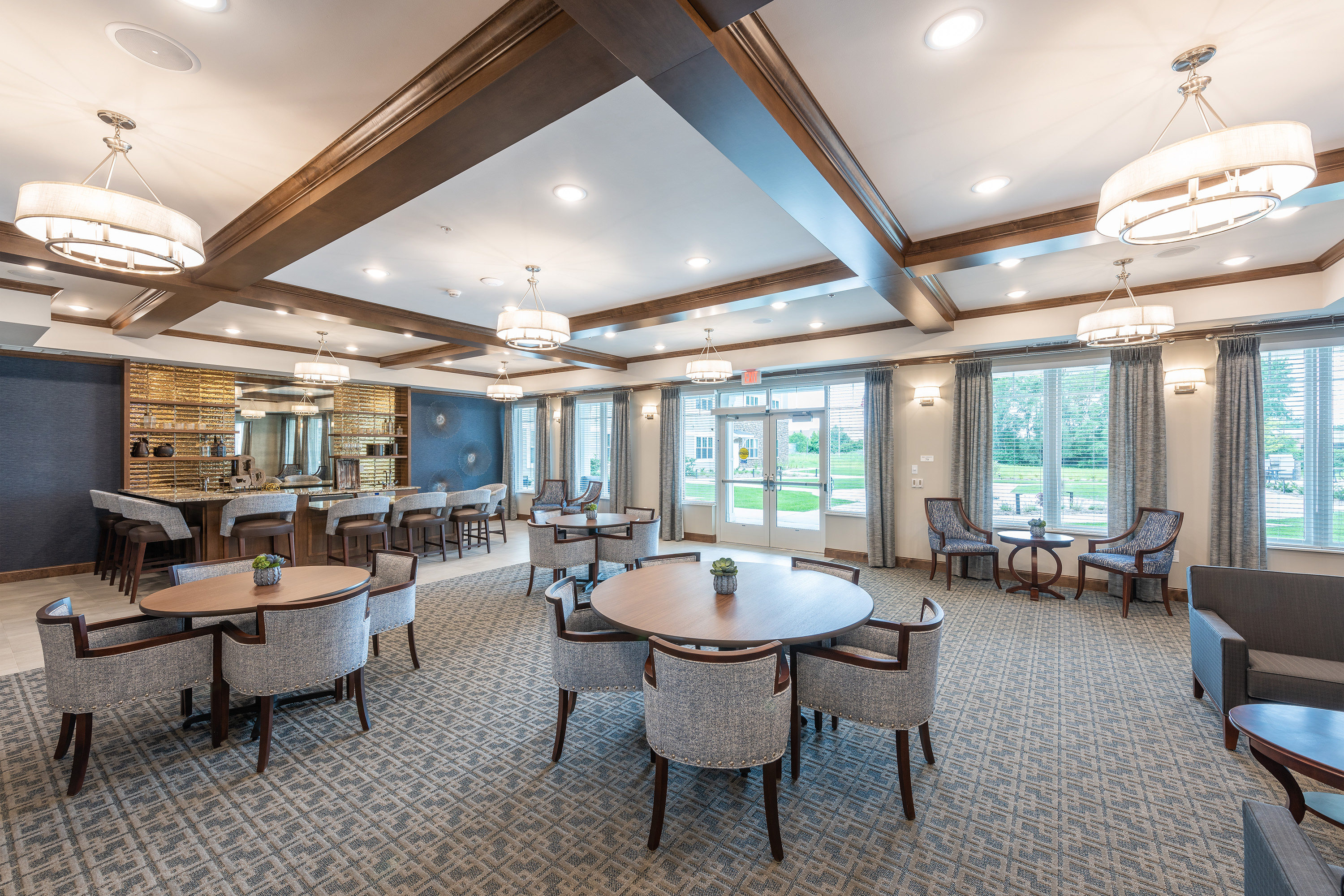 Healthcare
Not only have Ryan A+E professionals influenced the design of projects across the country, but they are also making waves in the healthcare industry to examine what healthcare design and care will look like post-COVID. Alena Johnson has taken on a significant role in responding to the COVID-19 pandemic in terms of designing for the future of healthcare facilities. In partnership with Mike McMahan, Senior Vice President, and fellow A+E healthcare colleagues, the team has outlined their response to how the company plans to tackle healthcare design in a post-COVID world. Throughout the last six months, Ryan's healthcare team has published stories using their background and expertise to diagnose where healthcare design is headed. Read the full stories: Health care facility design in Minnesota Physician and Designing for Change: Healthcare Design in a Post-COVID World.
SOUTHEAST REGIONAL GROWTH & RECOGNITION
In Tampa, Linaea Floden has been named Regional Director of Architecture. Floden joined Ryan last December 2019 as a Project Architect and has quickly taken on a leadership role for the team. Floden now serves as a Studio Principal for Corporate, Healthcare, Multifamily, Senior Living and Industrial design for the company's southeast region. Floden currently leads a major project for Ryan in Jacksonville that has hit several milestones in the last six months is the new JEA headquarters. Ryan closed on the land in June where the building will be built, as well as got the design approved to move forward with the project. In planning the design for the building, the Ryan design team considered all angles to ensure it complements the surrounding area with a focus on the experience of the employee and the customer. Natural light, open flexible floorplates and access to outdoor spaces are all design elements included in the plans. The 153,000 SF office building, which is qualified to earn LEED Certification and will be eligible for WELL Building Certification includes an accompanying eight-floor, 640-stall parking garage and is expected to break ground this October and conclude in early 2022.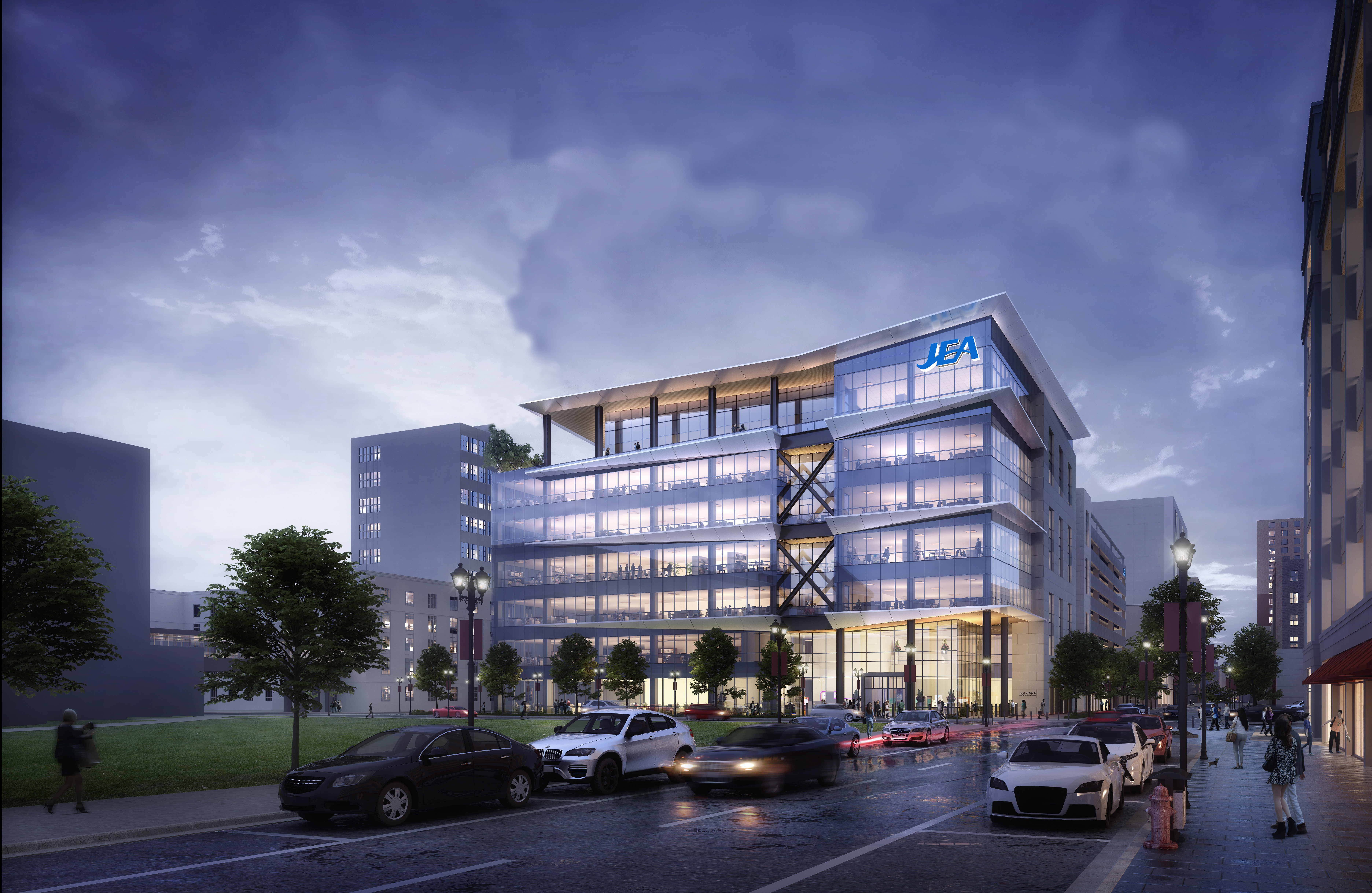 ADDITIONAL RECOGNITIONS 
The team made a number of promotions in March, when celebrations were cut short due to the beginning of work-from-home and quarantine.
Karl Drecktrah was named Vice President, Director of Architecture for A+E's Multifamily sector. Drecktrah joined Ryan in 2013, and in his new role, will focus on managing relationships with customers, consultants and the internal A+E multifamily design team.
Jared Olson to Vice President, Director of Engineering. Olson came to Ryan in 2002 and leads the company's site design team. Olson and his team are involved in many of our projects across the county with site due diligence, design, and the approval process. 
Mike Rother to Vice President, Director of Operations for Ryan A+E, who after 16 years on the Ryan team, is responsible for keeping projects, schedules, budgets and teams on track while ensuring superior quality.
Lue Yang, who was named Director of A+E Finance after serving as a Senior Accountant at Ryan since 2016.
Lori Johnson was named Director of Design Management for Ryan A+E. For the past five years, she has been an organized, focused and results-driven leader who has helped A+E deliver quality projects while keeping team members organized and trained.
Ashley Wurster, an accomplished Interior Designer, has been named National Director of Interior Design and has been at Ryan since 2015. She has built the Interior Design team from a small group focused on office projects to a team of nine specializing in Healthcare, Multifamily, Senior living, and Office design. 
Earlier this summer, A+E's Scott Garvin was promoted to Associate Director of Architecture for the Senior Living sector. Garvin has played a key role in the design of several senior living projects, many in partnership with Cadence Senior Living.
 
ACCOMPLISHMENTS
Together these talented A+E professionals have accomplished many feats in the last year:
Receiving an AIA Minneapolis Merit Award for the company's headquarters in the Millwright Building in downtown Minneapolis
Celebrating a Ryan A+E team member and her group's timely master's thesis project at the University of Minnesota, titled Urban Determinants, that examines the relationship between governance, policy and space in Minneapolis and across the US

Opening of the Harper Apartments, a luxury apartment building in St. Paul's Selby-Snelling neighborhood with local antiques hand-picked by the team's interior designers

Inspired by a twist on traditional motifs, welcoming atmospheres, charming interior spaces and the heritage of the neighborhood, the designers struck a balance between the comfort and warmth of tradition and excitement of new ideas;

The amenity-rich, five-story apartment building was developed, designed and built by Ryan, offering 163 units and anchored by a 7,000 SF restaurant;

Every element was carefully selected to represent authenticity to the space and to honor the neighborhood's deep roots and unique identity, balancing the atmosphere between residential and hospitality design;

 

Official groundbreaking premiere of the former Ford Site redevelopment in St. Paul, now named Highland Bridge, which Ryan A+E has played a significant role over the past two years with master planning, design of the public spaces and infrastructure, public engagement, and the entitlements. We will play a substantial role in the design of several features and projects within the 122-acre development over the next 10 years
 
While 2020 has been a year of challenges, Ryan A+E hasn't let it be a burden to their successes. From promotions to project milestones, to awards and unique stories, this group of designers and engineers continues to push forward and rise to the challenges as we move into the second half of 2020 and beyond.